Producers cut a queer-themed scene from Jurassic World: Fallen Kingdom.
Jurassic World: Fallen Kingdom reportedly cut a scene featuring a principal character's coming out. Daniella Pineda — who plays paleo-veterinarian Dr. Zia Rodriguez — told Yahoo that the Jurassic World sequel originally featured a scene in which her character reveals she is a lesbian.
The Mexican-American actress said the scene happened early in the film. In the sequence, her character gets to know Owen Grady (Chris Pratt) while riding in a military vehicle on a rescue mission. Rodriguez says to Grady, "I don't date men, but if I did, it would be you. It would gross me out, but I'd do it."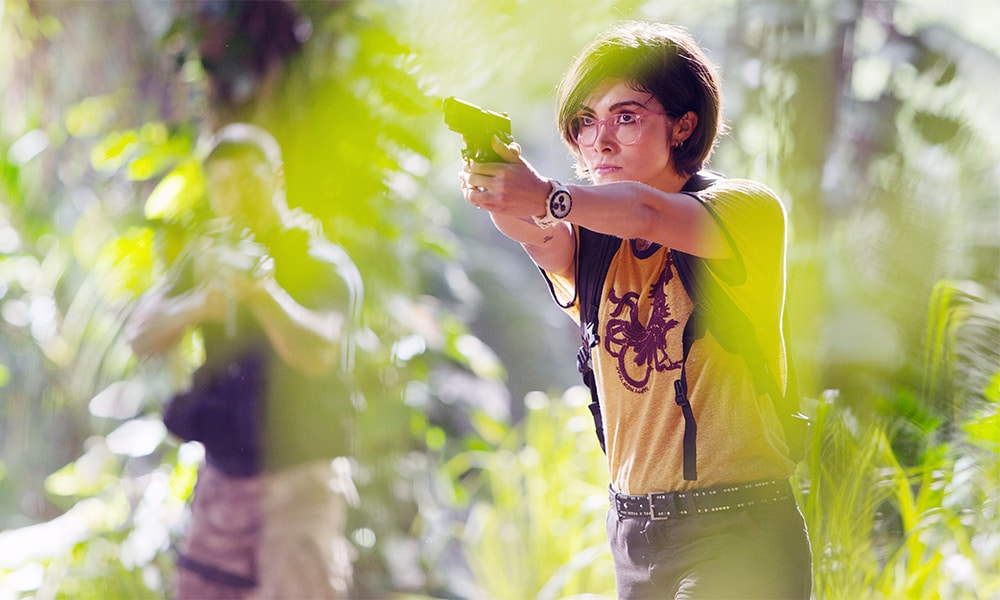 Apparently, the scene was conceptualized by director J.A. Bayona and producer Colin Trevorrow. But it was ultimately cut from the final film due to limitations with its runtime.
Related | Chris Pratt Loves to Take His Junk Out
"Originally the cut was two hours and 40 minutes, and they were like, 'This is too long,'" Pineda told Yahoo. She said the producers thought the scene wasn't "relevant to the story, but it was a little glimmer into who she is."
Jurassic World: Fallen Kingdom opened internationally and has already grossed more than $370 million worldwide; it has yet to open in the United States. The film, which will have a sequel, stars Pratt and Pineda alongside Bryce Dallas Howard, Rafe Spall, Justice Smith, James Cromwell, Toby Jones, Ted Levine, B.D. Wong, Geraldine Chaplin and Jeff Goldblum.
Watch the trailer below:
Jurassic World: Fallen Kingdom opens in the United States on June 22.