"I started crying and wondered, What is it about this naked man that makes me so emotional?"
Broadway star Jonathan Groff opened up about why he came out to his brother after an emotional visit to the Accademia Gallery in Florence. Home to numerous Michelangelo sculptures, Groff took in the beauty of the exhibit during a solo trip to Italy in 2008. He told Conde Nast Traveler that seeing the infamous nude statue of David literally brought tears to his eyes.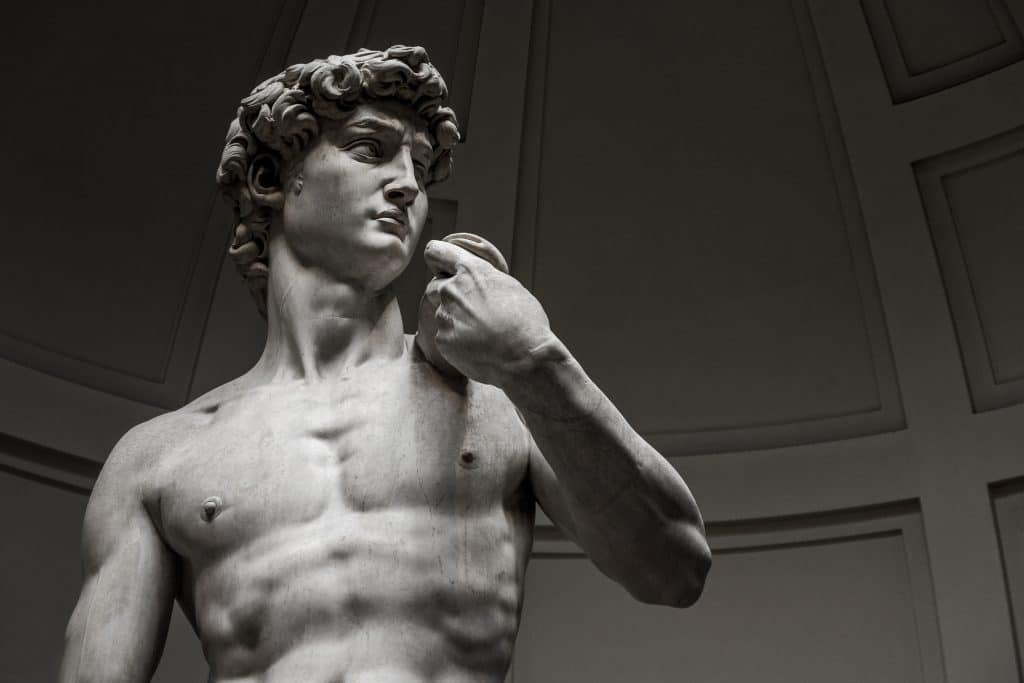 "Afterward, I sat in a piazza, journaling, thinking about how nobody here knew or cared about me, and I decided to come out to my brother – who is also named David – the next day."
The brothers were planning to meet in Rome to get drinks and catch up. At this time, Groff had only come out to one person, his roommate and boyfriend .
"I knew that if I didn't tell him right then, I would never do it," Groff continued. "My hands were shaking; my voice was hoarse from talking, because I hadn't spoken to anyone in seven days.
"But David also seemed nervous. He said, 'Jonathan, there's something I need to talk to you about.' He told me all about this girl that he was in love with, who is now his wife. It was like he was coming out to me, because we'd never talked about relationships or sex or love in our entire lives as brothers.
"He teed it up perfectly, and once he gave me all of the details, he said, 'This is the first time I've ever felt this, and I'm wondering, What about you?' And I shared everything with him. We just showed all of ourselves to each other. It never could have happened anywhere else."
Who is Jonathan Groff
Jonathan Groff is a talented American actor and singer known for his remarkable contributions to both stage and screen. Born on March 26, 1985, he has garnered acclaim for his performances in major productions, including his role as Melchior Gabor in the hit Broadway musical Spring Awakening. Groff's notable work extends to television, where he played the role of Jesse St. James on the popular series Glee and portrayed King George III in the original Broadway cast of Hamilton.
Jonathan Groff publicly came out as gay in 2009, making him an essential advocate for LGBTQ+ rights and visibility within the entertainment industry. His openness about his sexuality has further endeared him to his fans, and he continues to be a respected figure in the performing arts world.
Groff is expected to star in the upcoming season of Doctor Who alongside Sex Education star Ncuti Gatwa.
More Stories: