That's a lot of hunk for one movie.
Stop the presses. Matt Bomer is currently in talks for a part in an upcoming Netflix original movie, Maestro. The best part?  He will be joining the equally gorgeous star, Bradley Cooper. If Bomer gets the part, it's very possible that he will be playing Cooper's on-screen romance. Let's back it up for a moment.
In this upcoming movie, Netflix will bring American conductor and composer Leonard Bernstein, to life. Bernstein has many accolades including seven Emmys, sixteen Grammys, two Tonys, and a Kennedy Center Honor. Music critic Donal Henahan called Bernstein "one of the most prodigiously talented and successful musicians in American history". If you don't know his name, then you'll surely know his greatest works, including On the Town and Candide. Bernstein also worked on West Side Story in collaboration with Stephen Sondheim and Jerome Robbins.
What We Know
We know that Cooper will play Bernstein and that Carey Mulligan will play his wife. Jeremy Strong, known for his role in the hugely popular Succession, will play famed art critic John Jonas Gruen.
Related | Matt Bomer and Andrew Rannells Kiss on 'WWHL'
You may at this point be asking, "did you say, wife?" Yes, you read that correctly. In 1951, Bernstein married Costa Rican-American stage and television actress Felicia Cohn Montealegre. This was despite the fact that Bernstein was gay. Perhaps unsurprisingly, he left his wife in 1976.
Enter Tom Cothran. After Bernstein left Montealegre, he moved in with Cothran, who was the musical director of a San Francisco classical radio station. Bernstein stayed there for a year until Montealegre got a lung cancer diagnosis. Despite his sexuality and their brief separation, Bernstein loved her deeply. He cared for her until she died in 1978.
Bradley Cooper wrote the screenplay, alongside Spotlight producer Josh Singer. We also know that legendary directors Martin Scorsese and Steven Spielberg will work on the project. The movie is Cooper's much-anticipated directorial follow-up to A Star Is Born.
View this post on Instagram
What We Don't Know (For Sure)
Although we know that Bomer is in talks with the studio, we don't know for sure what role he is out for. Cothran seems like the obvious choice if dazzling the audience with handsomeness is a priority. If you were directing a movie, try to tell me you wouldn't cast Bomer as your romantic interest.
While you wait for the official announcement, feast your eyes on what could be.
Related | Matt Bomer Gets Soaked for 'Men's Fitness'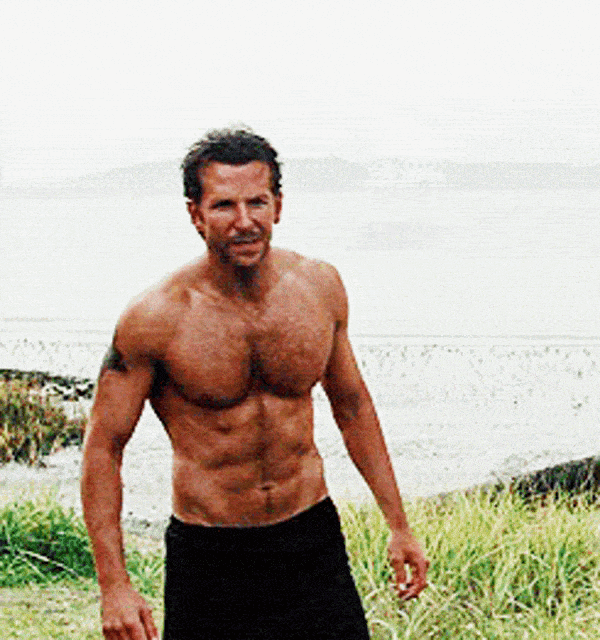 Maestro is set to start shooting in May.