The forbidden fruit is even more tempting in the gay Garden of Eden.
If you do not follow Henry Jimenez-Kerbox and Kasey Kerbox on Instagram, their latest photoshoot is too tempting to ignore. The husbands travel the world and share their adventures on social media. They also frequently capture intimate moments of their relationship, like their stay in the gay Garden of Eden.
Henry and Kasey posed as two lovers in the Garden of Eden in a recent shoot with photographer Alcantar. The shoot features the duo intertwined and lounging in the grass while posing with a red apple and a pure-white boa constrictor. Henry titled the shoot "Adam and Steve in the Garden of Eden."
Explore our favorite selections from the shoot below.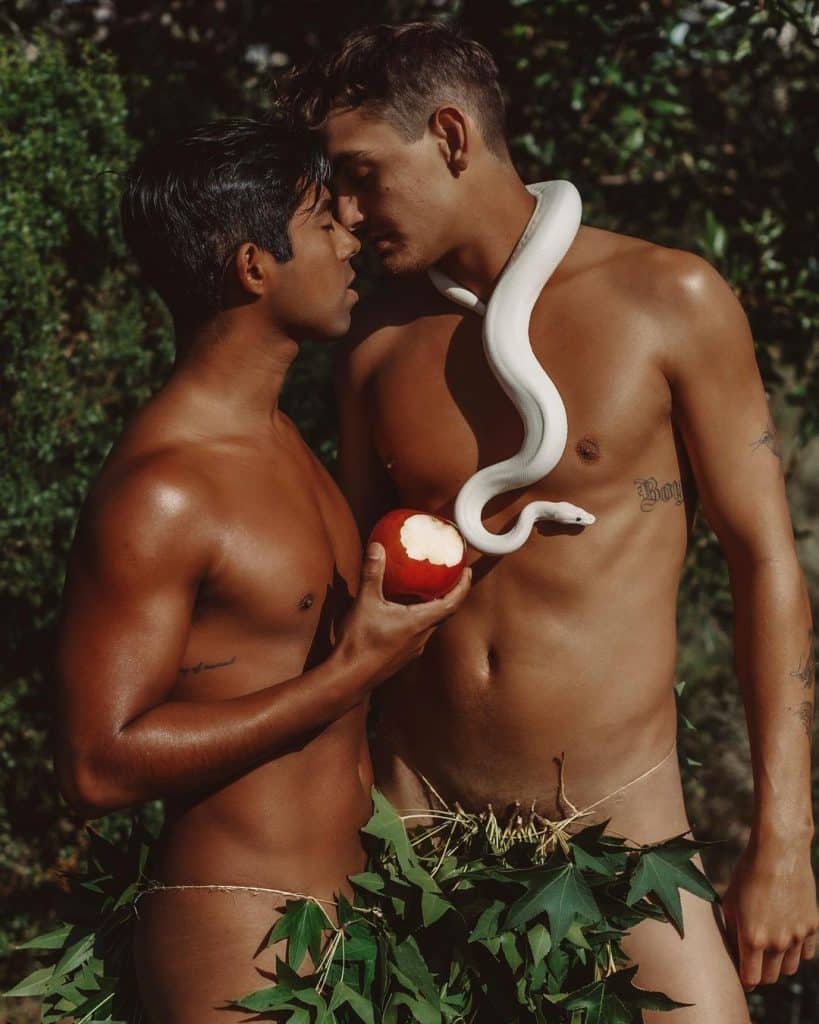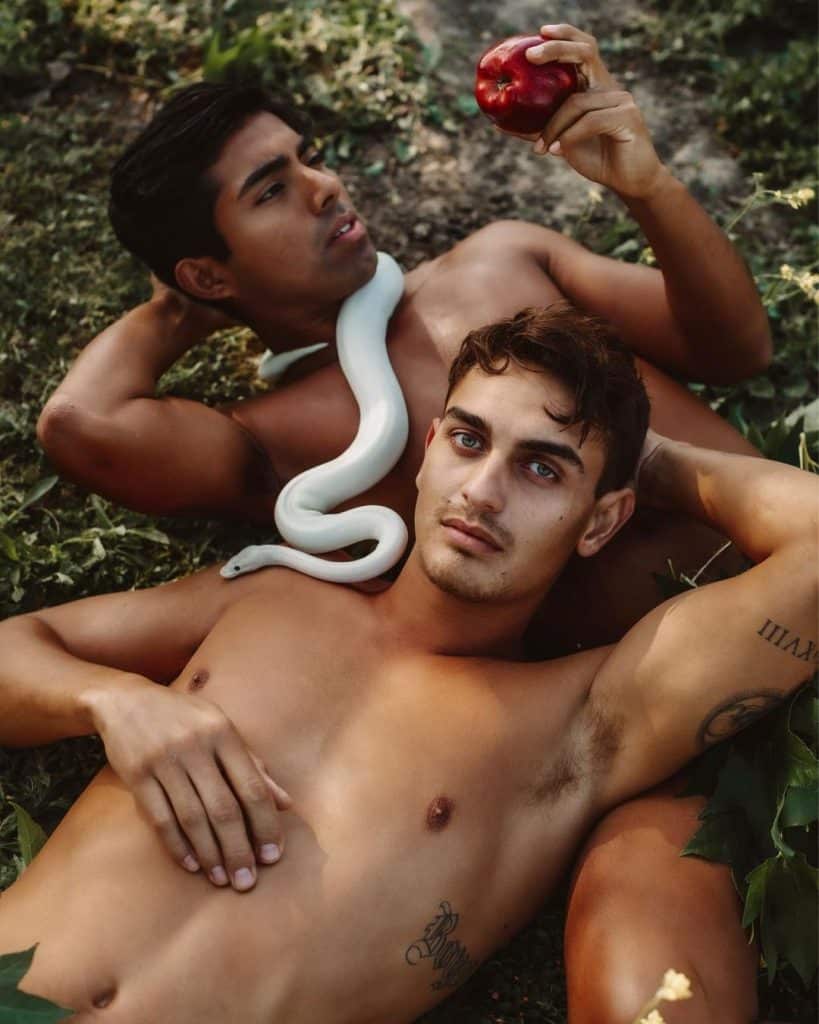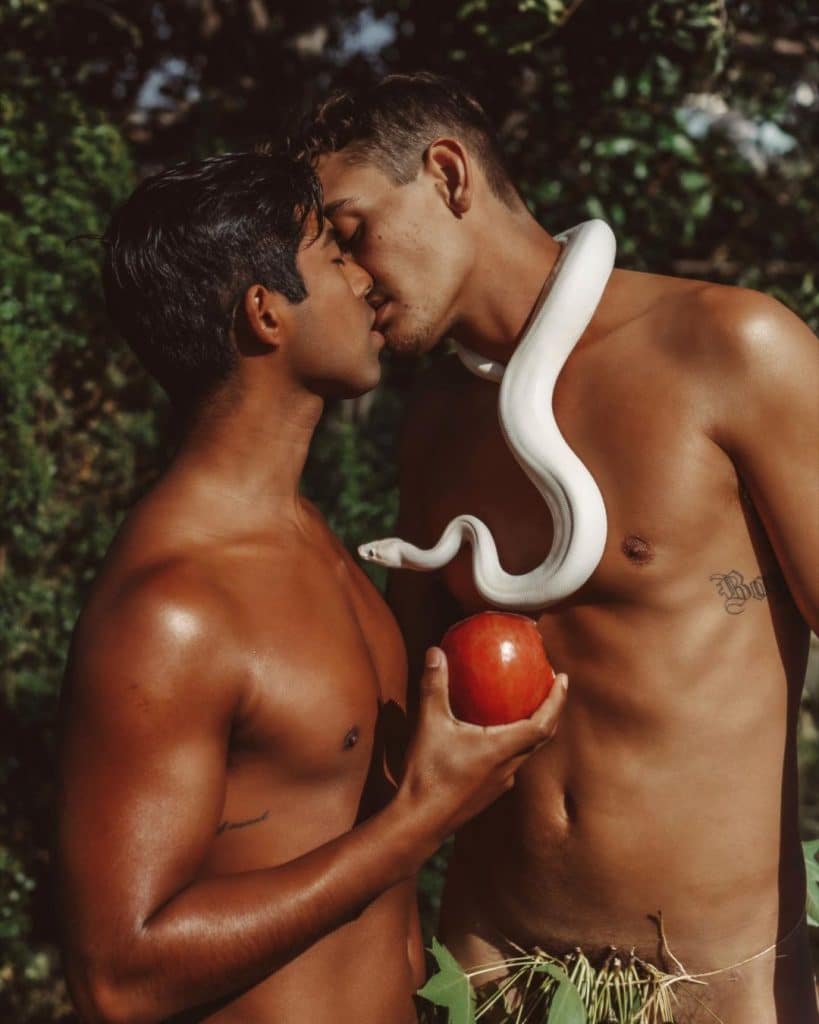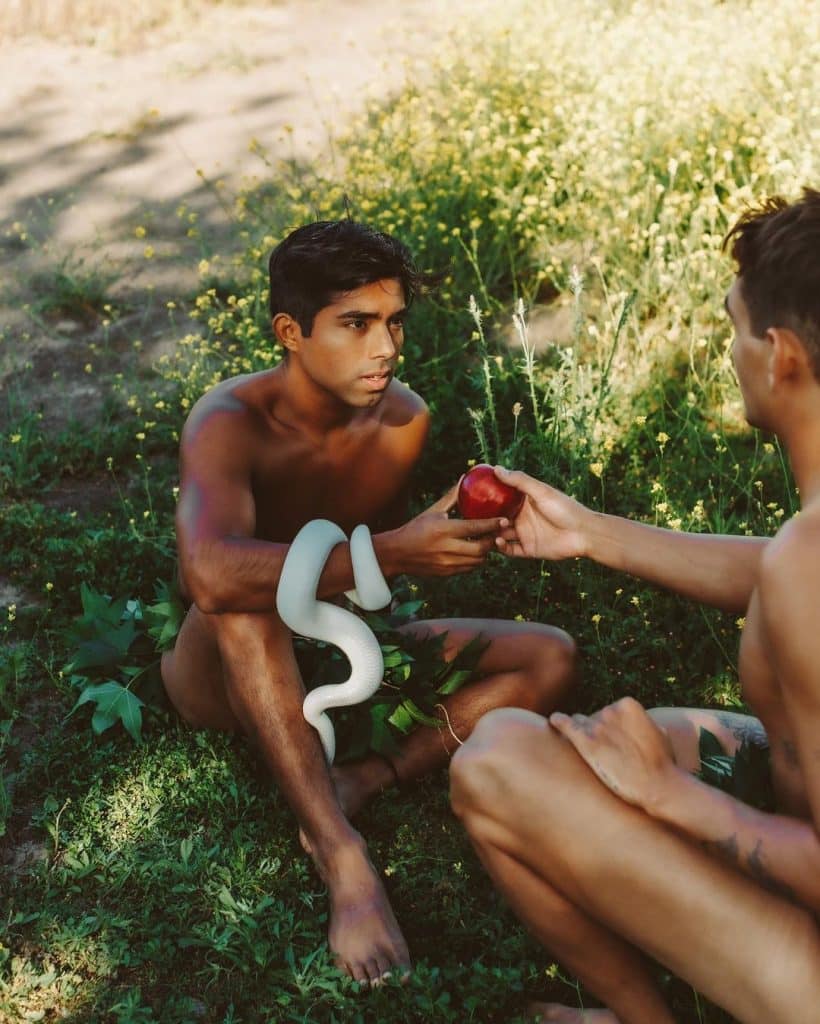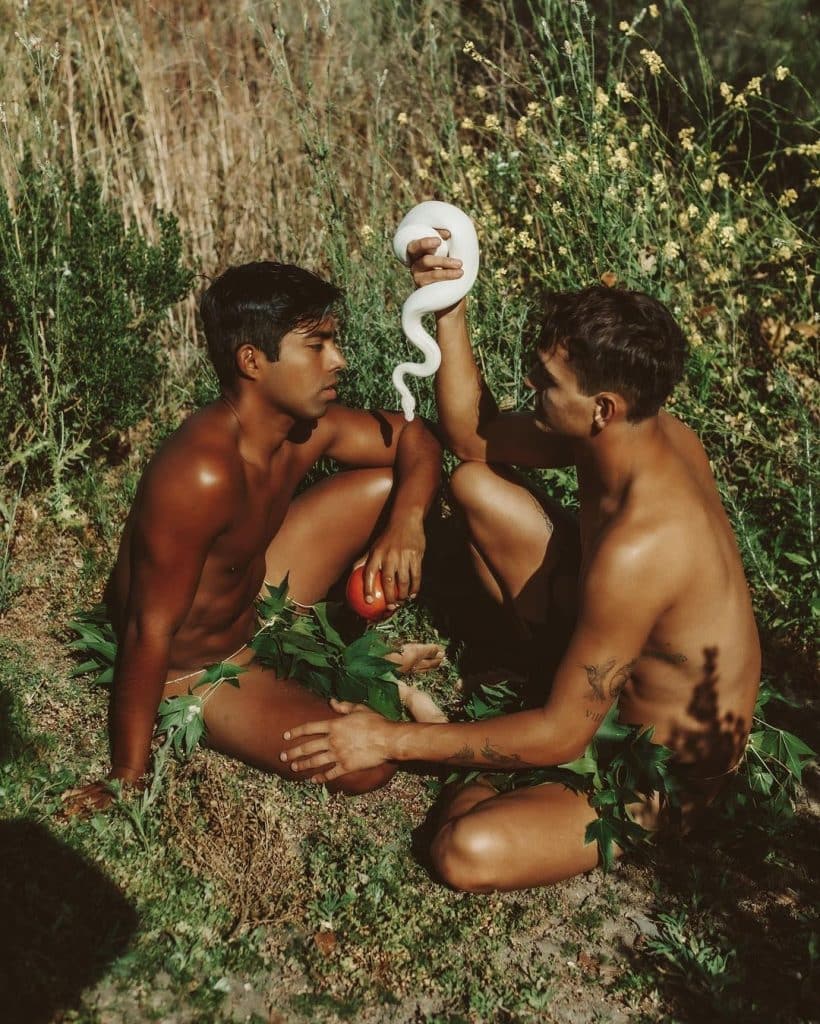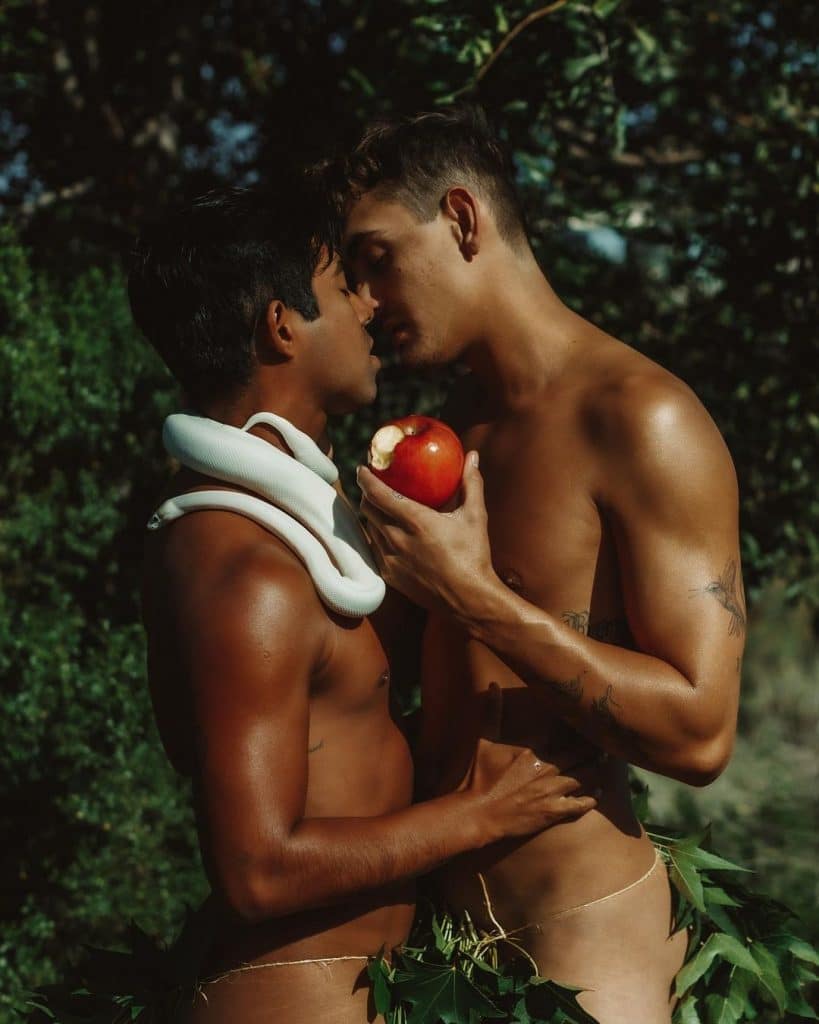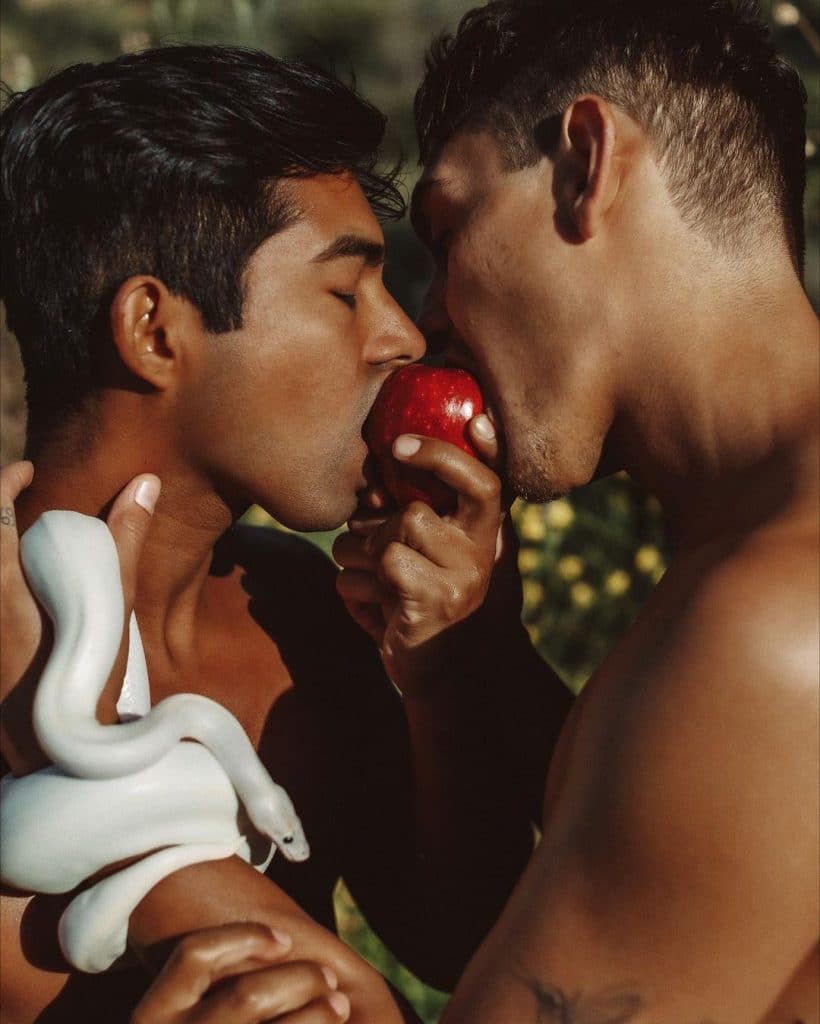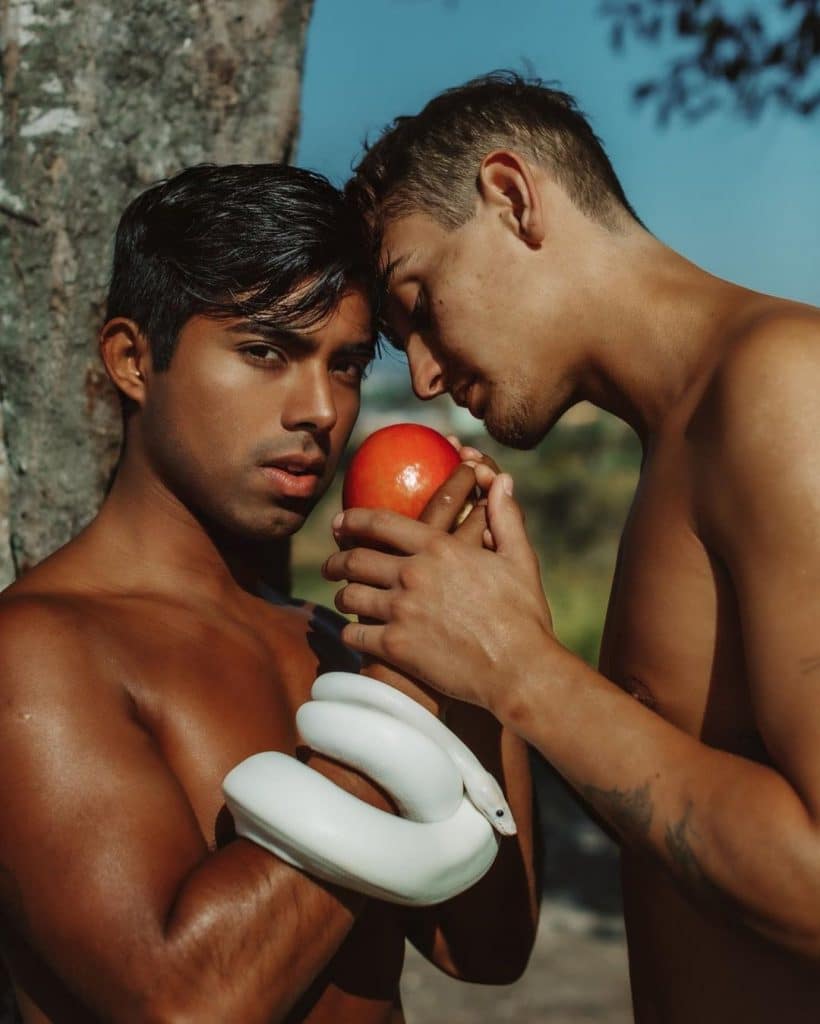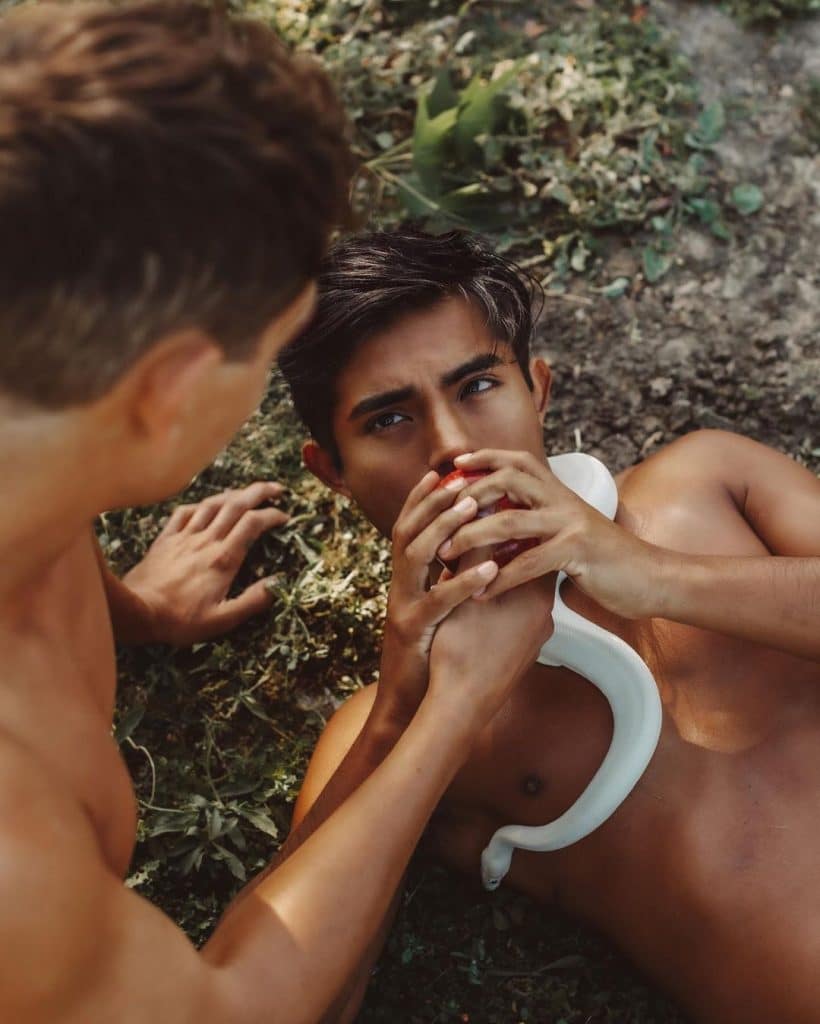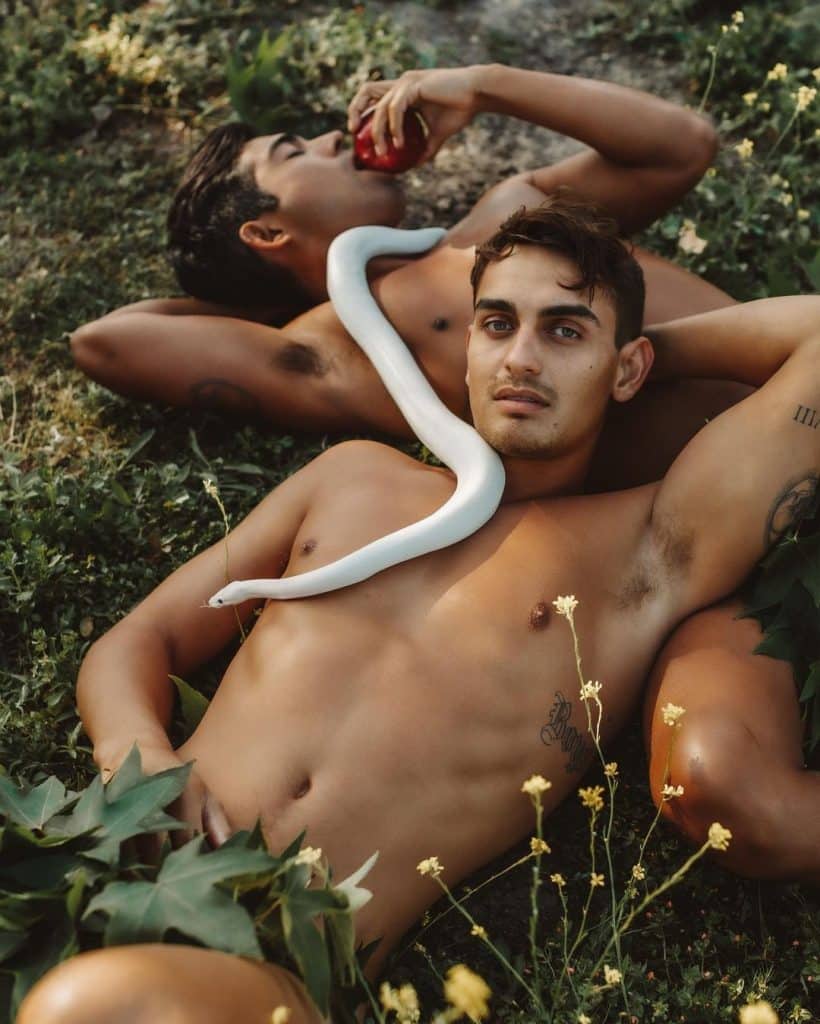 Related | 29 Photos of Husbands Henry and Kasey Traveling the World