Warning: Spoilers ahead!
Since Bates Motel premiered in 2013, audiences have been hooked on the story of Norman Bates (Freddie Highmore) and his mother Norma (Vera Farmiga). A&E's Emmy-nominated series about Norman Bates pre-Psycho is coming to an end after five seasons. Although it's winding down, the twists and turns are intensifying.
This season introduced Marion Crane (Rihanna), the character from Hitchcock's 1960 thriller, so it's clear Norman is in full-blown psycho-mode, and the infamous shower scene is near.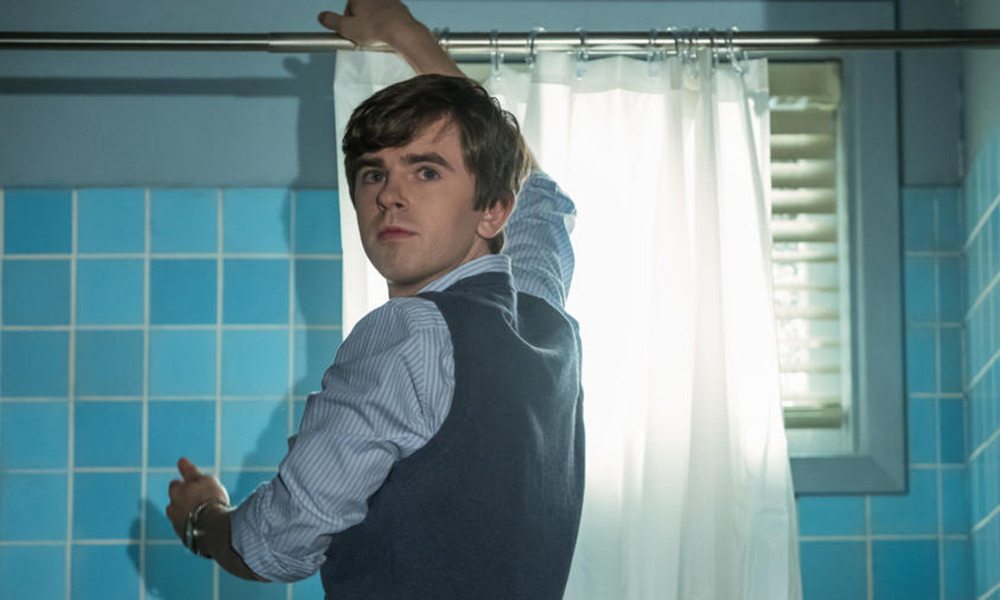 On the latest episode, Norman, who genuinely thinks he's his deceased mother, visits the local White Horse Bar and picks up a guy. "The guy [at the bar] was cute. She's [Norman as Norma] attracted to him, and they end up in a car … It came from a really human place," executive producer Kerry Ehrin told TV Line.
Related: Darren Criss Talks Tongue Punching Random Men
She added, "Clearly, Norman's sexuality is all over the place. It's not super defined. It made sense to us that this would've happened with him — many times, probably."
While this is the first time fans have seen Norman hook up with a man, it's not his first rodeo. Ehrin added, "We don't define it [Norman's queer history]. But we suggest that this is kind of what's been happening in the couple of years that have passed since Norma has died."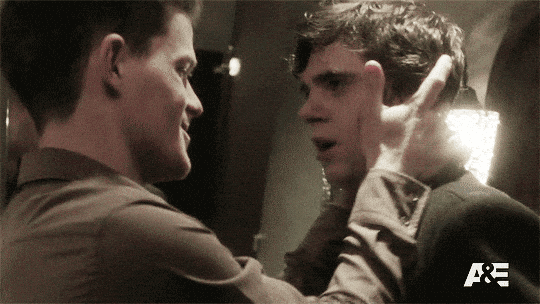 Remember to watch the final episodes of Bates Motel, Mondays on A&E.