"What Am I" is the final single from Johnny Manuel's upcoming EP, Blue.
Prepare to be moved by the breathtaking new music video for queer artist Johnny Manuel's latest single, "What Am I." This visually stunning masterpiece deeply conveys the song's raw emotions, drawing viewers into a journey of self-discovery and yearning.
The Making of "What Am I"
Reflecting on writing his first solo ballad, Manuel said he only knew what sound he was looking for once producer T. Priestly captured it.
"The production was exactly what I was in search of; haunting piano-led minimalism with an edge that allowed me to sing from a more raw and vulnerable place," he recalled.
Produced by Atypical Beings and beautifully filmed by Devin Pedde, the video places Manuel in a hotel room, where he grapples with the memories of a lost love. The setting creates a meaningful backdrop, prompting viewers to reflect on the process of moving on.
"The lighting, coloring, location, all lend themselves to the mood of the song because as artists we are often alone in hotel rooms on the road," Manuel continued. He said it's "the perfect setting to ask yourself the hard questions that so many of us ask once a relationship has ended. 'Who am I? What am I? Without the relationship… Am I, alone, enough?'"
Manuel's emotional performance in the video compels us to ponder these challenging questions alongside him. It's a powerful reminder of the impact of visual storytelling in music and a stunning complement to his evocative sound.
Johnny Manuel to Release Second EP, Blue
In addition to releasing a new music video, Manuel is also premiering his second studio EP, Blue.
This EP is a remarkable evolution in his musical journey, following his groundbreaking debut solo project, Younger Skin. With Blue, Manuel has dived deeper into the R&B landscape, creating a unique soundscape that's as captivating as it is groundbreaking. As Manuel himself puts it, "This is just the beginning of my journey."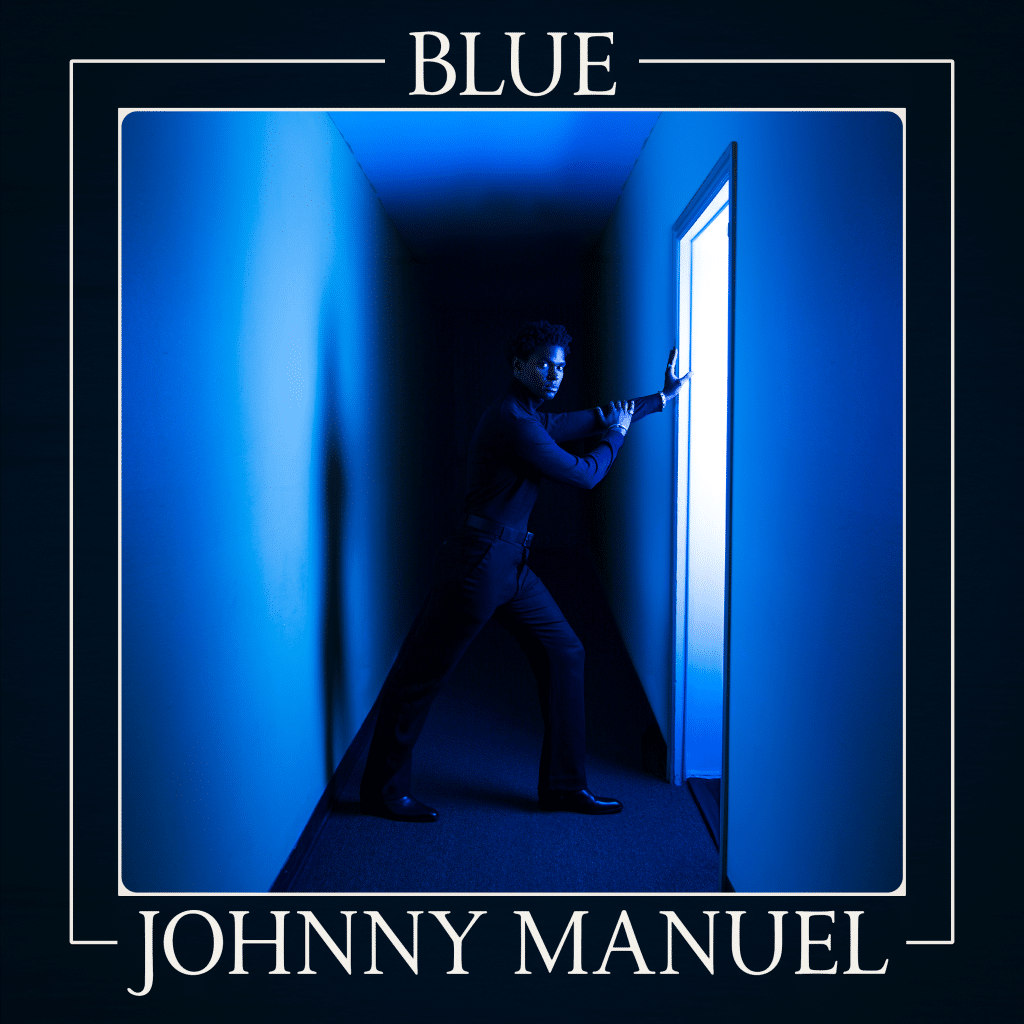 "Introducing live drums and strings on nearly every song on Blue has been a necessary part of my growth as an artist because it takes me back to my roots and to the artists who inspire me most like Tina Turner and Sade. I love hearing the depth of sound live instruments can bring to a song especially when combined with a more modern production."
Blue also includes previous singles "Molotov" and "End of the Night."
About Johnny Manuel
Johnny Manuel is a multi-faceted artist who has been making music for two decades. His journey began in the church choir, where he discovered his passion for performance. Notably, he's opened for NSYNC and even graced the Eurovision stage, building a global fan base. 
Last year, his EP Younger Skin received critical acclaim and caught the attention of media outlets like HypeBeast China and Rated R&B. Manuel's unique vocals, beautifully layered with drums and synths by rising indie producer Aidan Laprete, have earned him a place on numerous playlists. He's also featured on classical jazz pianist Jef Neve's latest album and is set to tour the UK and Europe with Neve later this year. 
Blue will be available to stream on October 13. You can pre-save the EP HERE.
More Stories: