The telenovela is finally coming to the United States.
The highly-anticipated gay-themed telenovela El corazón nunca se equivoca is set to make its groundbreaking debut in the United States. El corazón nunca se equivoca translates to "Together the Heart is Never Wrong."  The show premiered earlier this year on the Mexican TV network Las Estrellas.
It stars 16-year-old actors Emilio Osorio and Joaquín Bondoni as Aristóteles "Aris" Córcega and Cuauhtémoc "Temo" López.
View this post on Instagram
Univision will premiere the series, which follows teen boyfriends Aristóteles (Osorio) and Temo (Bondoni) this week. According to Remezcla, the show will make history as "the first primetime telenovela to feature a gay couple as its leading characters."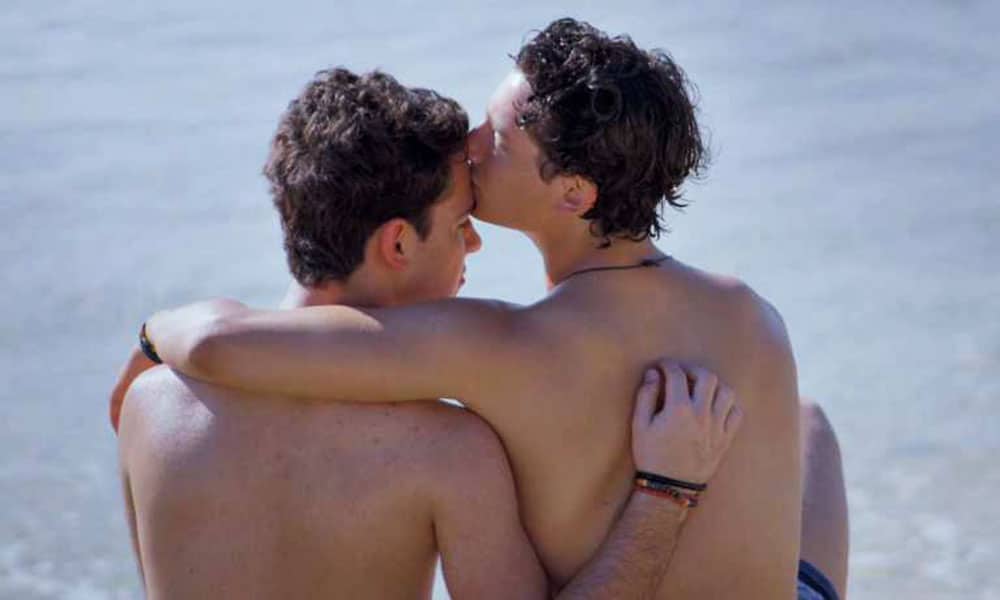 Related | This Telenovela' Gay Teen Couple Just Made Mexican TV History
Osorio and Bondoni also appeared as the characters on Televisa's Mi Marido Tiene Más Familia, which is one of the most popular shows in Mexico. The show drew almost four million viewers for its series finale. Due to their popularity amongst viewers, the characters Aristóteles and Temo received their own spinoff series.
El corazón nunca se equivoca premieres on August 13 at 9 p.m. on Univision. Watch the teaser trailer below.