In response to a viral TikTok, David Archuleta is crushing those pesky rumors about a disastrous first date.
Emma Wahl is known on TikTok for walking around and interviewing strangers about their worst first date story. In a recent video posted to her profile, she spoke with a young man about the terrible coffee date he went on. As he continued to share details from the failed date, the mystery man sitting across from him seems to sound more and more familiar.
Perhaps the biggest clue was when he said the man complained about placing second in a reality singing competition show when he was 16. Not only that, he also lost to someone who had the same first name as him.
Coincidentally, David Archuleta competed on American Idol in 2007 and placed second, with David Cook taking home the winning title.
"I wasn't really that interested, but he kept showing me these videos of him singing and like performing his songs on the show," the man explained.
He also said his date (who seems to be David) ordered a cold brew with eight pumps of caramel and two packets of sugar, and serenaded him with a guitar outside of the shop. After the date, he said maybe-Archuleta texted him asking for feet pics.
Even Archuleta could not ignore the similarities between the mystery date and himself. However, in a new TikTok video, the "Crush" singer denied everything.
David Archuleta Denies Dating Viral TikTok Man
"Where do I even start?" he quipped right at the video's kickoff. He proceeded to dissect every dimension of the date, meticulously detailing why he could not have been the one sat across from him.
"In public is the last place you will ever see me playing guitar," he continued. Archuleta said he does not consider himself a skilled guitar player and compared this scenario to "Ariana Grande suddenly deciding to do a WWE match in a coffee shop."
"It is something that I am so self conscious about—why would I ever dare to play guitar in front of anybody, especially a first date?" he concluded.
When it comes to bragging about his time on TV, Archuleta said that could not be further from the truth.
"I'm so self-conscious about anything that I've done on TV—I don't go around showing off to people," he continued. "I actually usually avoid making known that I do anything in the public eye when I'm on a first date." He prefers to keep that aspect of his identity hidden, at least at first.
David's Coffee Order
As if that is not enough to debunk these rumors, the 32-year-old said he has never even been on a coffee date. "I grew up Mormon… I was extremely religious up until last year so coffee dates is not something I ever did." Archuleta recently left The Church of Jesus Christ of Latter-day Saints and said he is the happiest he has ever been. He does drink coffee now, but he would never be caught ordering eight pumps of caramel sauce.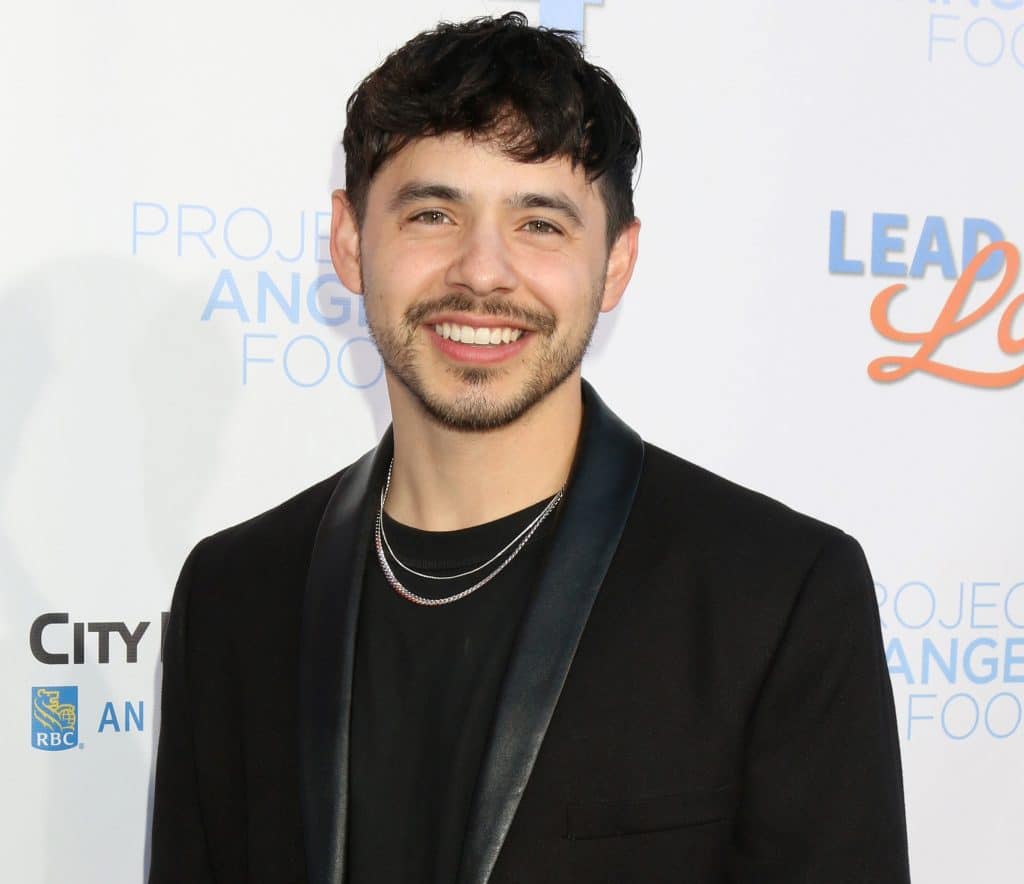 "I'm more of a bitter drink guy, so instead of sugar, I would get a cold drip, black." 
And in case anyone was wondering, he will not be asking for feet pics on the first date. He does ask to see the person's face before the first meeting, but that's it. "I'll save the rest for when I get to know you and desire more."
Setting the Record Straight
"I just hope that people don't think I'm that kind of a first date," Archuleta continued. "I hope y'all knew it was satire because I didn't know that guy. I've never been on a date with him."
To further his point, Archuleta clarified that the TikTok man is not his type.  
"I'm not saying that he's a bad-looking guy, it's just I have a different type. You'll tend to see me with more like Hispanic, Latino-type looking folk. This is my type, my roots."
In other news, David has a new song coming out on Friday! Here's a sneak peek he posted online.
More Stories: