To accompany Tyler Childers latest single, "In Your Love," the artist released a heartfelt music video about two miners who fall in love in the 50s. The video notably stars out actors Colton Haynes (Teen Wolf) and James Scully (You). Please be sure to get your tissues ready.
Deep in the Appalachian Mountains, the two men are tirelessly working underground while sharing meaningful glances through the dim light and coal dust. We see them sprawled out in the meadow, now sharing kisses and meaningful touches. Scully's character finds a four-leaf clover and gifts it to his burly partner. Everything is so tender and sweet.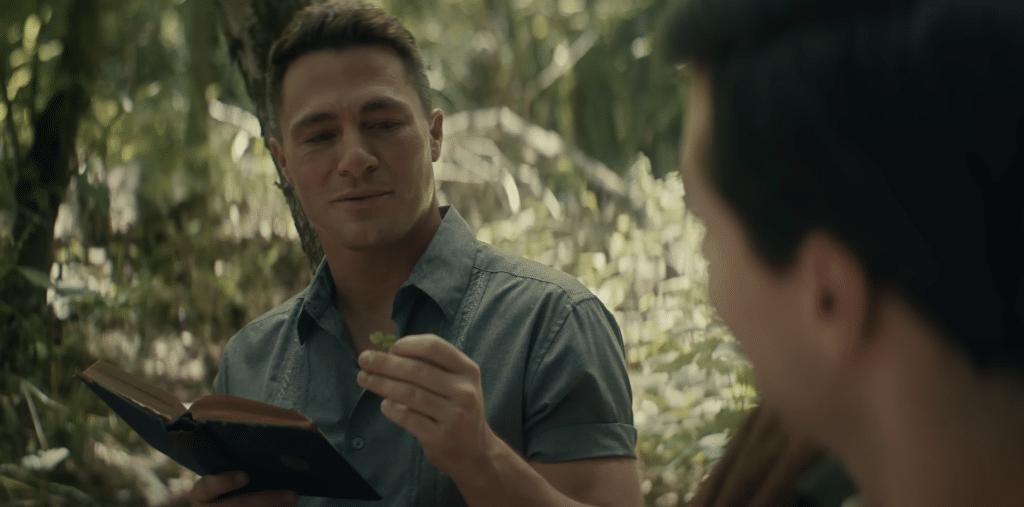 Until a fellow miner catches on to the couple's relationship – which results in a brawl inside of the mines. The two men decide to leave the job behind and move to a farm together. Tyler Childers even makes an appearance in the video when the couple turns up to a concert at a local bar. Everything seems to be peaceful once more until Scully begins coughing and a doctor confirms that he has acquired Black Lung from his days in the mines.
Watch the heart wrenching ending to the video below.
"Behind the "In Your Love" Music Video Behind-the-Scenes
Bryan Schlam directs the beautiful "In Your Love" music video and out author Silas House wrote the story.
Childers is a dedicated LGBTQ+ ally and said the video was partly inspired by his cousin.
"[One] reason that I wanted to do this music video was my cousin growing up, who's like my big brother, is gay," he told NPR. "And he graduated from Northern Kentucky, went to Chicago and never came back. He taught me so much about singing; he was my first tough critic. And just thinking about him not having a music video on CMT that spoke to him."
House added, "I think one of the things that makes Tyler such a great artist and such a great friend is that he's so empathetic. He wants to tell a story like this because he has friends and family who are members of the LGBT community, and are part of the story of Appalachia, too. These are human stories, not political stories."
Who is Tyler Childers
Tyler Childers, the highly acclaimed musician, is renowned for his unique fusion of country, folk, and bluegrass music. Hailing from Kentucky, his deep-rooted influences resonate in his songwriting, exploring themes of love, loss, and rural struggles. With exceptional songcraft and a soulful, emotive voice, Childers has earned widespread recognition, drawing comparisons to legends like John Prine and Steve Earle. His music exudes raw authenticity, captivating audiences across genres and walks of life. Albums such as Purgatory and Country Squire have etched Tyler Childers' mark on the music world, garnering devoted fans and critical praise. An essential voice in contemporary Americana, Childers skillfully preserves tradition while pioneering fresh and genuine approaches. His lasting impact inspires the next generation of artists, solidifying him as an influential figure in today's ever-evolving musical landscape.
A Powerful Message
"For all the ugliness that it's going to bring out that just can't be helped, this video is going to make real conversations possible. This is a story of two people sharing their love and living a life together and experiencing loss. That's pretty powerful," Childers said.
Haynes also commented about the video on his Instagram and said this project was "easily one of my favorite projects I've ever been a part of."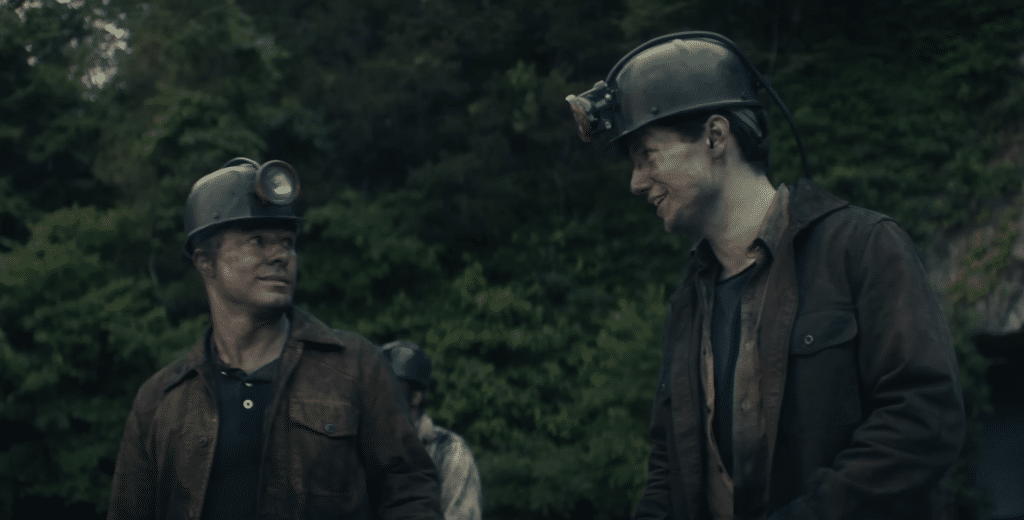 "As a gay teenager who loved country music, I could have never imagined seeing myself in a video. That visibility matters. There have always been LGBTQ people in rural places and finally we're seeing that portrayed in a country music video," House said in a statement. "Tyler and I both felt the attention to detail about rural life was very important, so we made sure that the house and the people looked realistic for the time period instead of the stereotypes of country people that have become so ingrained in the public consciousness."
"In Your Love" is the first single from Childers's album Rustin' in the Rain, out on September 8.
More Stories: