Colman Domingo is bringing an out civil rights activist to life in Netflix's latest biographical drama, Rustin.
The Emmy Award-winning actor is Bayard Rustin, the architect of 1963's momentous March on Washington and one of the most incredible activists and organizers the world has ever known. The march united a quarter million people in a peaceful rally. It is also well-known for hosting Martin Luther King Jr.'s "I Have a Dream" speech.
Rustin Trailer Shines Light on the Forgotten
In the new trailer, Rustin 9Domingo) rallies young activists of all races with his march plans and infectious hope, yet faces resistance from those skeptical of his ambitious vision, like activist Roy Wilkins (Chris Rock). "Every person at this table will be in the line of fire because of him," Wilkins says in the clip.
Rustin is seen as an unyielding force, standing firm in the face of opposition despite being an openly gay man in the '60s.
"I can't surrender my differences, the world won't let me."
Related | See: Colman Domingo Plays a Queer Civil Rights Leader in Netflix's 'Rustin'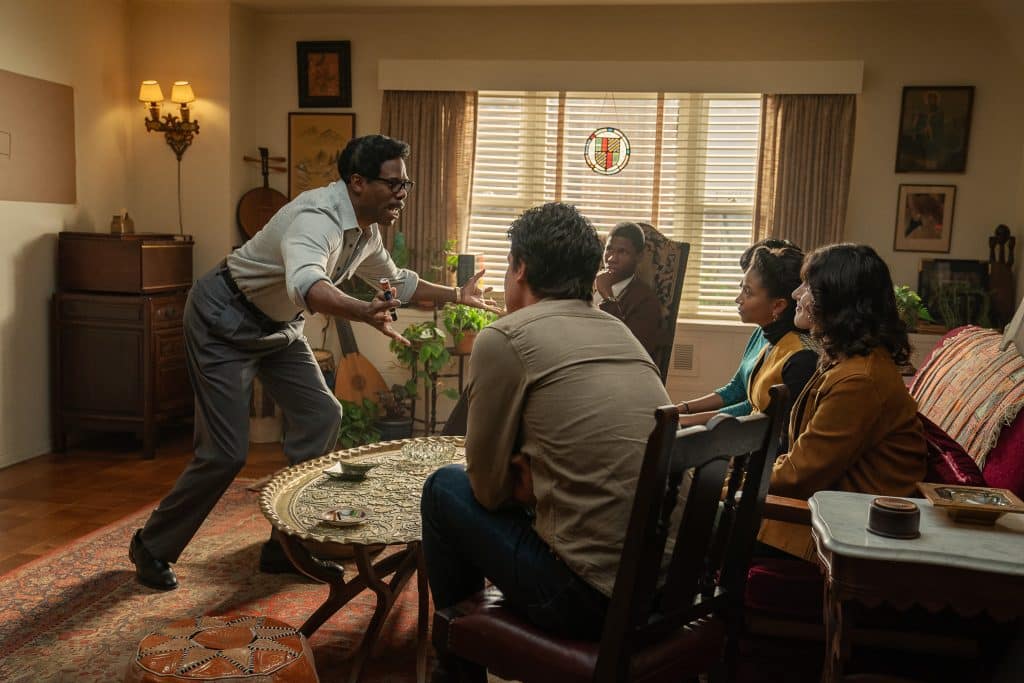 Luckily, Rustin has allies on his side.
"Alongside giants like the Reverend Martin Luther King Jr., Adam Clayton Powell Jr., and Ella Baker, Bayard Rustin dared to imagine a different world and inspired a movement in a march toward freedom," reads the official synopsis. "He challenged authority and never apologized for who he was, what he believed, or who he desired. And he did not back down. He made history, and in turn, he was forgotten."
The Road to Rustin
In a recent interview with the New York Times, director George C. Wolfe spoke about the importance of Bayard's story. "Rustin, who was, in Wolfe's estimation 'about as out as a Black man could be in 1960s America,' was largely pushed aside by civil rights leaders who feared that his sexuality would bring shame on the movement," wrote Jenny Comita. "'Here was this monumental human being who changed history, and then history forgot him,' says Wolfe, himself a gay man, who has lived in New York City since 1979. Telling stories like Rustin's, he says, is 'a means to share, to inform, to challenge, to confront the world.'"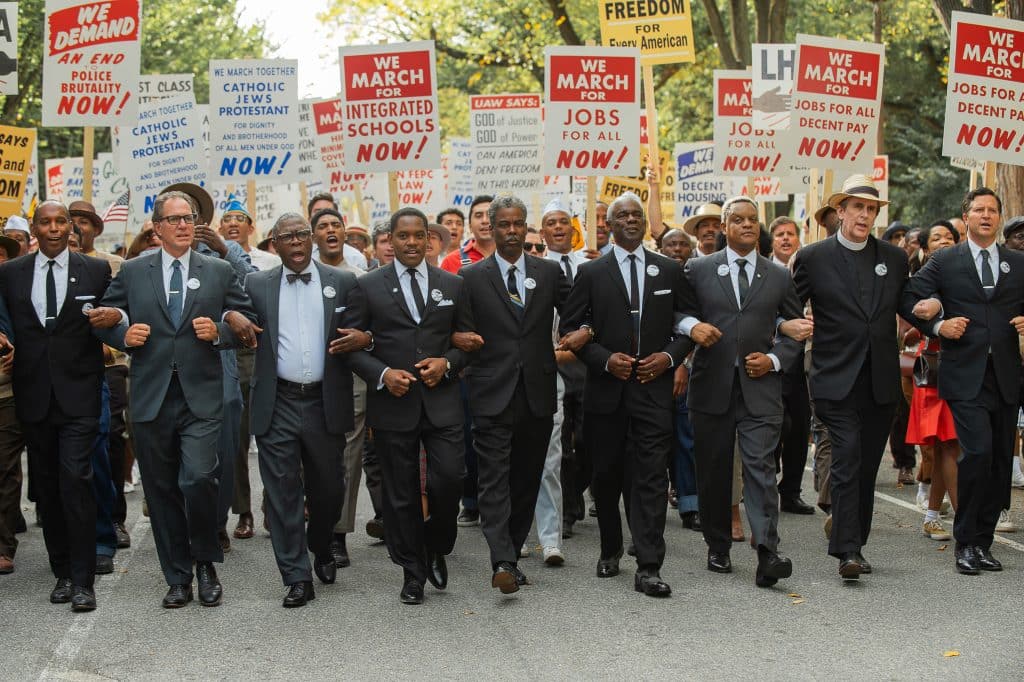 Academy Award winner Bruce Cohen, along with Higher Ground's Tonia Davis and George C. Wolfe, bring together an all-star ensemble for Rustin, including Glynn Turman, Aml Ameen, Gus Halper, CCH Pounder, Da'Vine Joy Randolph, Johnny Ramey, Michael Potts, Jeffrey Wright, and Audra McDonald.
Rustin has debuted at Telluride and TIFF and won the award for audience awards at Heartland and the Mill Valley Film Festival (MVFF).
Rustin will premiere in select theaters on November 3 and will begin streaming on Netflix on November 17.
"We are committed to altering the trajectory of this country towards freedom. That's what's on the line. Nothing less."
More Stories: