Hot new couple alert!
Sense8 hottie Brian J. Smith confirmed a new romance with a fellow actor through a series of stories on his Instagram account.
Smith, who's also known for his roles in The Matrix Resurrections, and Stargate Universe, let his followers in on a recent surgery he underwent on his leg. He said he could not have done it without "the love of my life – @mattconsalvo."
Consalvo is also an actor and has starred in Blue Bloods, Special Ops: Lioness, and Adam & the Water. While we have no idea how or when these two love birds met and fell for each other, we are happy to swoon over these photos Smith shared (reposted by @brianjsmithbrasil).
The last photo shows the two actors smiling from the hospital, while the first image shows them smiling while out and about.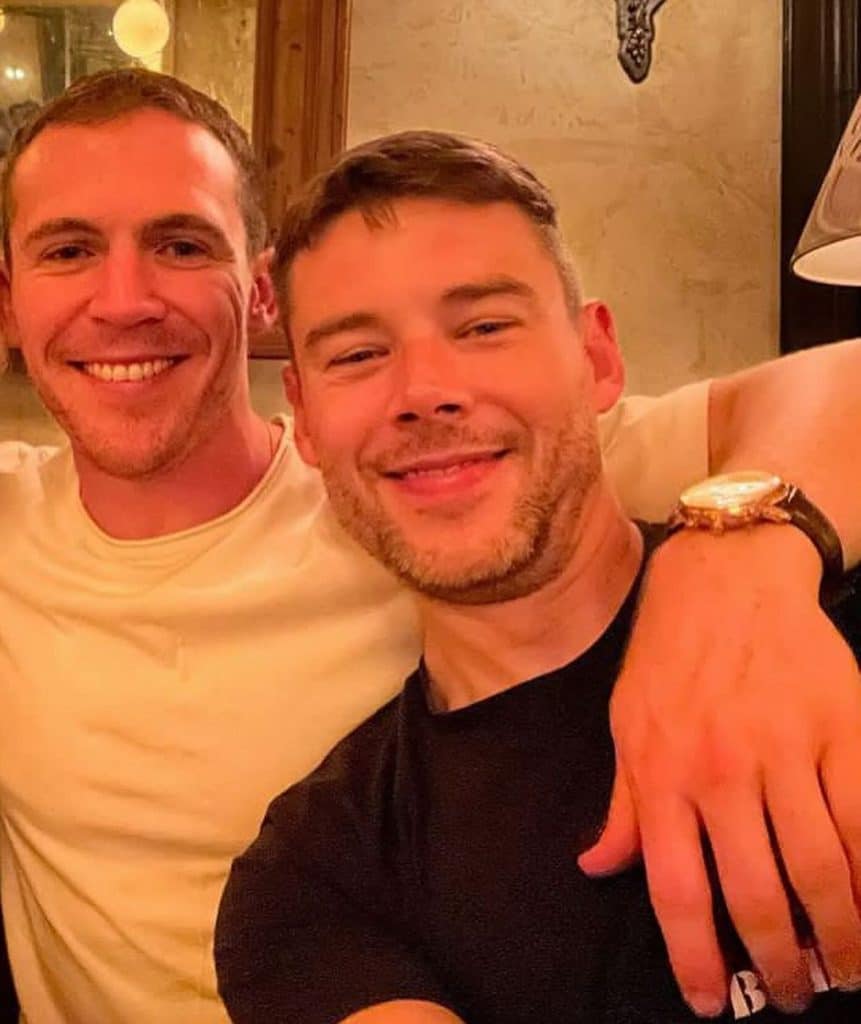 Brian J. Smith Comes Out as Gay
Smith came out as gay after his LGBTQ-inclusive series Sense8 had already come to a close. In 2019, he spoke with Attitude Magazine all about being bullied as a kid, seeking solace in acting, and coming out to his parents at 30.
"I was terrified. At school, I really couldn't fit in anywhere. I wasn't a jock or a nerd," he said. "Forget about any LGBTQ union or groups. There was absolutely nothing. I was completely alone."
The 42-year-old actor said he felt like he always had to watch his actions in public. "I could never be who I was. I was constantly having to check myself and make sure I wasn't looking at someone too long or making someone feel uncomfortable." He continued, "I had to be very, very careful about telling people the truth about myself."
When he did come out, he was lucky to have two supportive parents by his side.
"I was surprised. When I came out to my parents they were wonderful. They said they were just waiting for me to say something. They were a lot more advanced than I gave them credit for," says Smith. "I think that's when I became OK with it, too. Just in terms of being, 'Oh that's the world, it's not as dangerous as I thought it was.'"
We're so happy Brian and Matt are sharing their love with the world!
More Stories: