Finding the best gay-friendly, gay beaches in the world can be a little challenging.
Thankfully, we sifted through the best of the best and uncovered the 11 best gay beaches in the world. Pack your bags, don't forget your birthday suit, and tour these gay-friendly travel destinations and their fabulous beaches.
Related | 10 Things You Should Know Before Going on a Gay Cruise
Finding the perfect beach takes time and planning. On this journey, we'll begin and end in a legendary place found in every gay city guide, Sitges.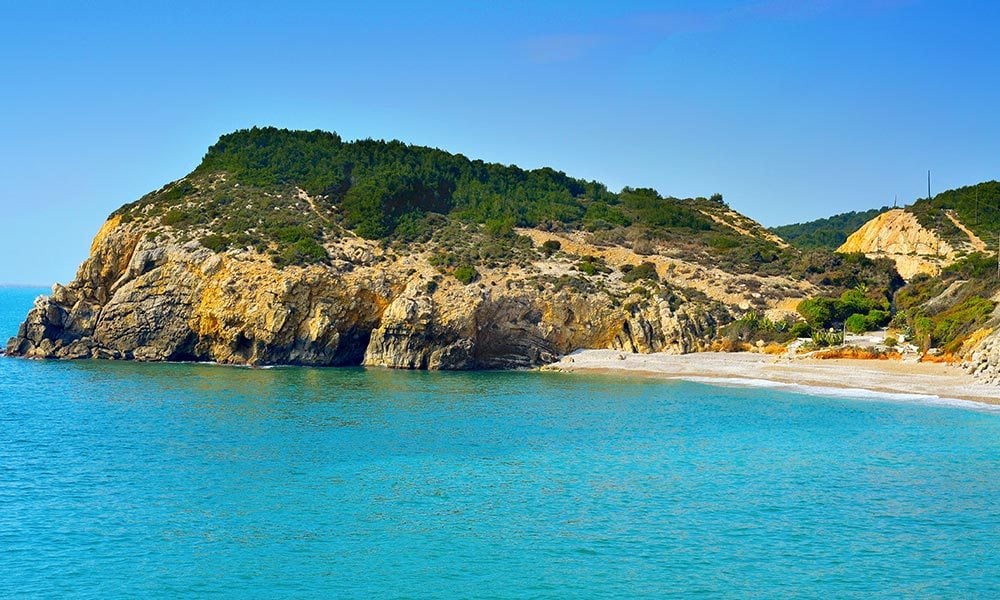 BONUS: Playa del Muerto, Sitges, Spain
If you visit Playa del Mas Balmins, you have to check out Playa del Muerto. Take a brief, 50-minute walk from Sitges to visit this beach. Unlike Playa del Mas Balmins, Play del Muerto is designated as an exclusively gay nude beach, but the pebbles in the sand can be uncomfortable, so bring a blanket or beach towel. The area has a small bar to quench your thirst in the Mediterranean sun.