According to The Richest, California has the biggest population of LGBT people than all other states. Currently, 1,338,164 LGBT people call California their home, as well as 90,000 same-sex couples — for good reason too!
With everything from film festivals, annual LGBT events and non-discrimination policies for all, California is by far one of the best states to live in if you are a gay dude. There's a reason why I called it home for seven years.
It is the gayest state in the United States Here's why:
San Francisco
Everyone knows about S.F.'s liberal lifestyle and LGBT-populated areas, but there are more things this city has to offer other than bars — the scenic routes, beaches (with full view of Golden Gate Bridge) and countless amounts of hot guys, seeing as how San Francisco is one of the fittest cities in America.
There are more than 60 gay bars and clubs in the city, and although the Castro is the epicenter of all things LGBT, the entire town is gay-friendly. It is the norm. In June, the whole city breaks out the rainbow flags and goes crazy for pride month. Add weather and sexy bay area swim trunks, and you got the perfect city. For more information on San Fran, visit MyCastro.com.
Inglewood
Inglewood is going crazy lately with arts and culture in the last few years. Each year, over three dozen artists in the city take part in open studios at various studios, including 1019 West and the Beacon Arts Building, reports The Advocate. No wonder it is home to Janet Jackson, Ariana Grande and Madonna — hello!
Drag star Willam Belli also calls Inglewood home, and according to California's nondiscrimination policy for sexual orientation and gender identity; LGBT people are protected under the law no questions asked. Now that is a city I want to be a part of!
Berkeley
The city is incredibly gay-friendly, having countless of gay-friendly bookstores and businesses like Pegasus Fine Books and Mrs. Dalloway's Literary and Garden Arts Bookstore, both which hold special LGBT events to educate the community.
For adults to have a little fun, the city also has a gay men only bathhouse, Steamworks Baths. I've known plenty of people who've gone, and trust me it is worth it! Berkeley is one of those treasures seldom talked about, but ask any gay person who's passed through it's one of Cali's best secrets. You can learn more at SFQueer.com.
Long Beach
A couple of years ago, Long Beach elected its first openly gay mayor. In the last few years, the city updated their non-discrimination policy to include gender identity while also adding transgender coverage to the city's health care plans. It also offers specific LGBT youth programs through the city-funded Center for Families and Youth.
Plus, the city is home to the historic Queen Mary ship, which is permanently docked and holds countless of events throughout the year. Their gay pride festivities are also ridiculous; some say it is the best in California.
San Diego
San Diego is one of 6 cities to receive perfect scores for having the best policies and laws for LGBT residents and employees, according to the 2014 Municipal Equality Index published by the Human Rights Campaign and Equality Federation Institute.
I've never met a person who did not like San Diego. It has its culture. The vibe nourishes creativity, friendships and the art scene is always popping. With beaches, surfing, unlimited happy hours, it is a gay heaven without needing to flee from civilization. Visit LGBT San Diego for more details on traveling to San Franc.
West Hollywood
Like San Francisco, West Hollywood (or WeHo) is a prominent beacon of LGBT entertainment and mingling, while also being residential. The areas surrounding Santa Monica Blvd, Sunset and Melrose from Fairfax to San Vincente are full of gay artists, businesspeople, innovators, and families. It is where all walks of gay life mix.
WeHo has its scene, which can be great if you live in the area. Favorite spots like The Abbey are loaded with guys and Hollywood celebs from time to time. WeHo is the center of all things gay in Los Angeles, and its philosophic history is robust and intact. Get the 411 on all things gay in WeHo and visit GayWestHollywood.com.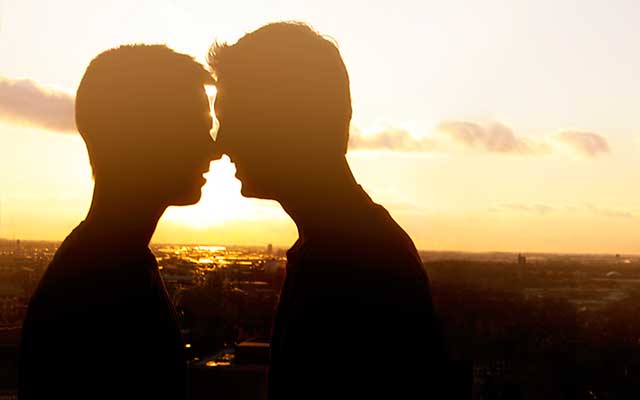 Palm Springs
Palm Springs is a whole other world in itself. Not only are there more drag queens per capita than any other city, but it also played home to Liberace's infamous sex parties. It is also said to be one of the first "gayborhoods" for closeted Hollywood stars.
The parties, the scenery, the bars and the fun make Palm Springs a gay oasis for anyone desperate to leave the hustle and bustle of their cities. It never fails to please, and it is the one place in the world every gay guy ought to visit at least once in their lives. Visit VisitGayPalmSprings.com to plan your trip.
David Artavia is an actor and writer from New York City. He loves living vicariously through his friends. Follow him on Twitter and Like his Facebook page.