The first trailer for Aquaman is here and its out of this world.
Jason Momoa is back home in Hawaii and eager for fans to dive into the Aquaman trailer. Yesterday, in anticipation of the first Aquaman trailer, Momoa recorded an exclusive video.
"I'm excited to bring you some really cool news," Momoa said while standing on sea cliffs. "One, I'm home, finally." Momoa then goes on to thank his fans and says he's excited to reveal something truly spectacular. "But it's right down there," Momoa said, motioning toward the sea. "You're gonna help me find it. Let's go deep."
Related | Robin Gets Brutal in First Titans Trailer for DC Universe
The 38-year-old actor jumps off the cliff into the bubbly waves below. Swimming next to majestic turtles and a jagged reef, Momoa moves toward the camera to reveal the screen on his phone, which read "Aquaman trailer tomorrow."
Well, tomorrow is today, and the first Aquaman trailer is finally here.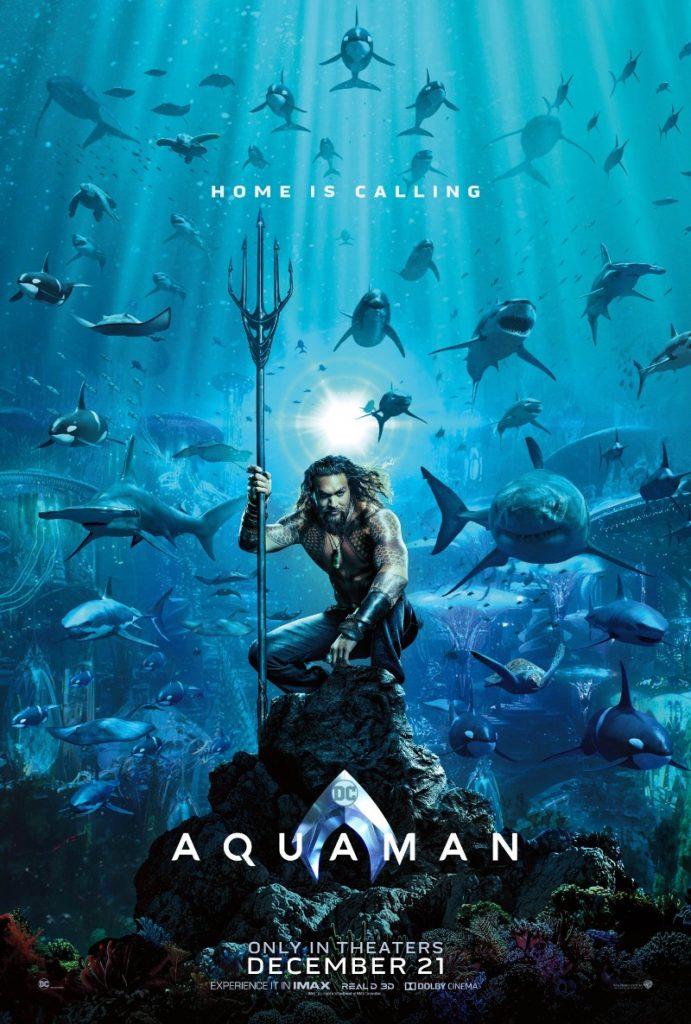 As part of the ramp up for the film, Warner Bros. launched an Aquaman website for the upcoming movie. The site features an official synopsis for the movie. Though it doesn't give away any plot details, it does tease the film will be some sort of origins story for the titular superhero, portrayed by Momoa. Check out the synopsis below:
"From Warner Bros. Pictures and director, James Wan comes an action-packed adventure that spans the vast, visually breathtaking underwater world of the seven seas, Aquaman, starring Jason Momoa in the title role. The film reveals the origin story of half-human, half-Atlantean Arthur Curry and takes him on the journey of his lifetime — one that will not only force him to face who he really is, but to discover if he is worthy of who he was born to be … a king."
In an interview with Entertainment Weekly, Momoa elaborated on his goals for playing the part: "I want to make Aquaman fans proud. A lot of the real Aquaman fans love him, and I love them for it. And some people don't like him — my job was to kind of come in and make this guy cool."
Aquaman opens in theaters on December 21 in the U.S. and UK, and December 26 in Australia. Until then, watch the trailer below.
See the new #Aquaman trailer now. In theaters December 21.

Posted by Aquaman on Saturday, July 21, 2018