An ignorant man from Marietta, Georgia got the boot after posting his homophobic thoughts regarding the Orlando shooting to Twitter.
@IWillTryLater lost his job at Walmart as a result of his recent actions online after posting a tweet that said, "Ya'll see a Gay club shooting as a tragedy. I see it as someone doing Community Service."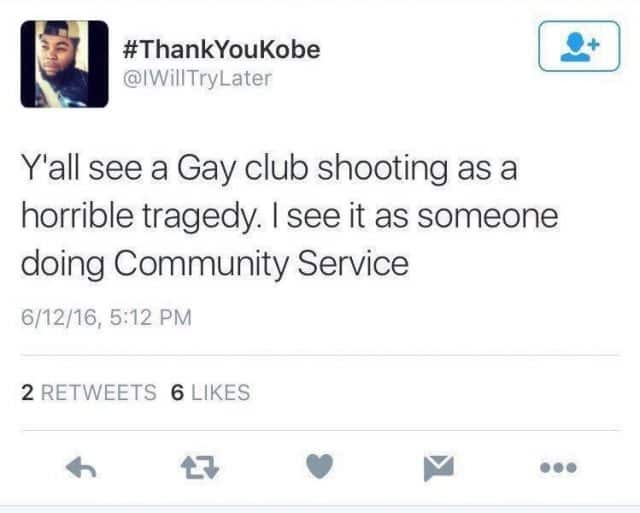 What's worse? Before the tweet was taken down, it had 6 "Likes" and 2 "Retweets" — that means his hateful words resonated with other individuals who wanted to show acceptance of his intolerance.
Don't worry; there's a happy ending to this sad story. Not everyone on the social site was as impressed with @IWillTryLater's outlook on the horrific incident and called on his employer to set an example. After taking a screenshot of his tweet, a user by the name of @Tacky_Nerd asked Walmart's official handle to do something about their employee.
@Tacky_Nerd We don't tolerate this kind of behavior.He no longer works for Walmart.Our hearts go out to all affected by the Orlando tragedy.

— Walmart Newsroom (@WalmartNewsroom) June 13, 2016
Walmart tweeted back, "We don't tolerate this kind of behavior. He no longer works for Walmart. Our hearts go out to all affected by the Orlando tragedy."
We always loved Walmart, but now we love them even more. Always low prices, always intolerant of intolerance. #ByeFelicia