The Western Australian Museum acquired an authentic glory hole for an exhibition.
The specimen acquired by WA Museum is made of wood and has a circle cutout at waist level. The piece came from a train station in the southeast of Perth. It dates back to a time in which being gay was illegal in Western Australia.
Neil Buckley, a member of the activist group Sisters of Perpetual Indulgence, saved the unit from demolition in 1997.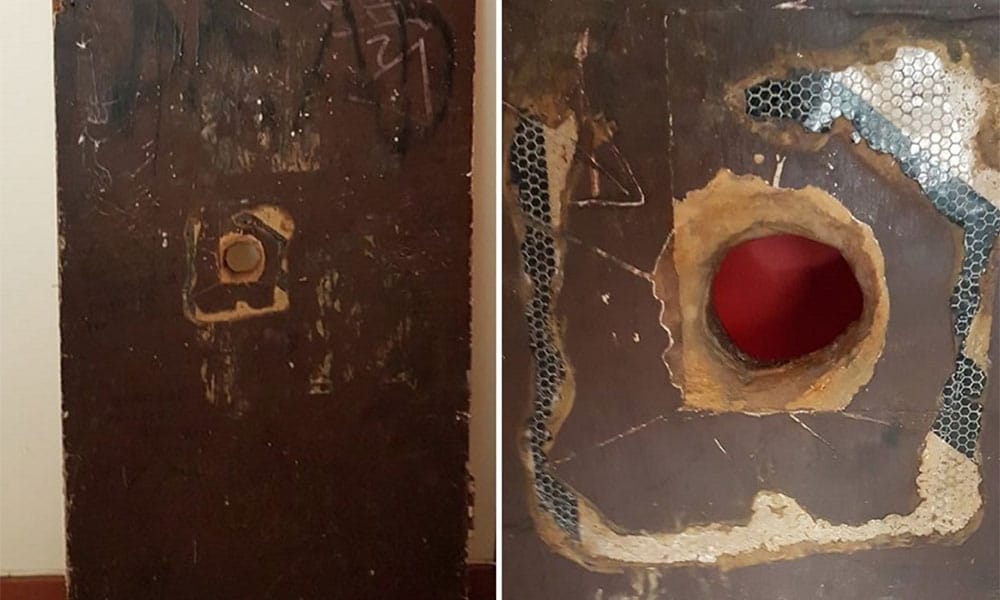 "I am sure this exhibit will bring back a lot of fond memories for many of the men who used beat culture as a way to meet other gay men to form a friendship, partnerships and a quickie," he told The Perth Voice.
"Beats [cruising areas] were an important part of gay social life and culture: they were a great place to meet, make friends and have a great anonymous sexual experience. Beat culture is not often talked about, but most of the gay community has done it at one time or another."
Buckley concluded, "Sadly this culture has now disappeared with the installation of automated toilet cubes and gay pick up apps like Grindr [and] Scruff."
An Important Element of LGBTQ Culture
WA Museum chief executive Alex Coles agrees, remarking that it's important to document all aspects of queer culture.
"Clearly the LGBTQI community is a very important part of Perth's society," he told Perth Now. "We often talk about museums as safe places for unsafe ideas. Places you can explore topics that are maybe controversial, sometimes contentious, sometimes even confrontational, but the kind of places they can be explored in a responsible and measured way and hopefully without rancor."
Some critics worry that the hole is offensive and unsuitable for display.
Shadow Culture and the Arts Minister Tony Krsticevic stated, "While it is appropriate for the WA Museum to chronicle the rich and proud LGBTI community as a significant element in the state's history, such an object is too tacky for display at what will be such a great new venue."
Furthermore, the artifact will reside in the museum's permanent collection, and its art curators will decide how to display the pieces.
"It would depend on how it is presented, I would like to think we would always be sensitive," Coles said. "We are representing diverse views of many people and diverse views of people who may be offended … and we take that into account as well."
Have you ever used a #GloryHole? 💦

— Gayety (@Gayetyco) December 17, 2018