Timothée Chalamet and Armie Hammer will return for Call Me By Your Name sequel.
Now, if someone could please confirm that Sufjan Stevens will be creating new music.
Picture this. It's January 2018, and we're just one year into Trump's hellish presidency. On the plus side, we've just gotten our first look at a new Queer Eye reboot, and the surprise news of Ellen Page's marriage has us in good spirits. It's also the month that Call Me By Your Name hit theaters in the U.S. If you're anything like me, that movie (and Ariana Grande's new album Sweetener) got you through that year.
Luckily for us, this is the movie that keeps on giving because the whole cast of Call Me By Your Name, will be returning for the upcoming sequel. This news comes straight from the film's director Luca Guadagnino. Yes, not only is the sequel for sure, for sure, but we'll also be getting reacquainted with Elio and Oliver.
Related | Timothée Chalamet on Being the 'Straight Prince of Twinks'
Of course, it's not 2018, it's 2020 and we're in the middle of a global pandemic. "I was going to America to meet a writer I love very much, whose name I don't want to mention, to talk about the sequel," said Guadagnino in an interview with Italian newspaper La Repubblica. "Everything is cancelled," because of the global coronavirus pandemic.
Don't panic, there's more. "Of course, it's a great pleasure to work with Timothée Chalamet, Armie Hammer, Michael Stuhlbarg, Esther Garrel, and the other actors, they will all be in the new film." There it is. The news that will serve as a light at the end of this lockdown tunnel.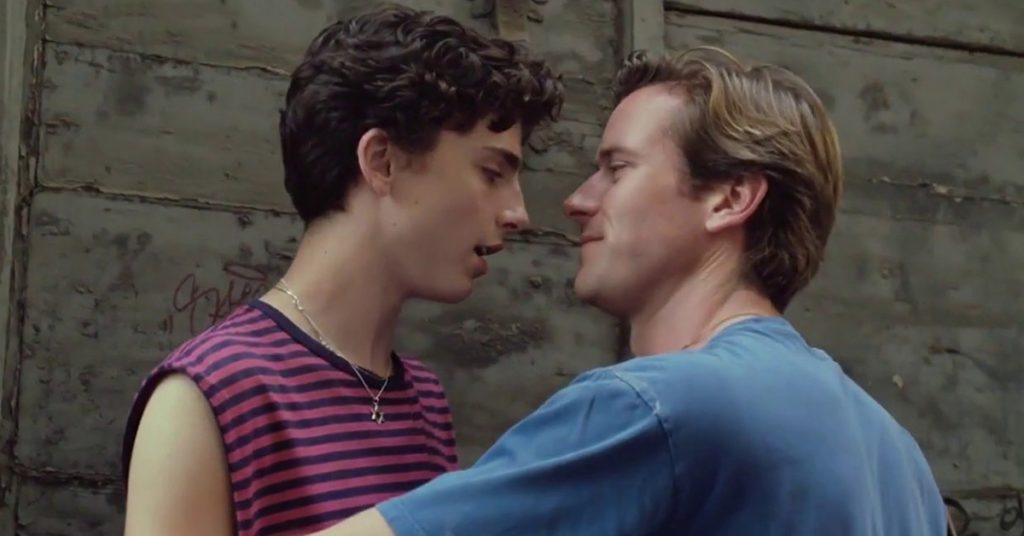 We've been waiting two long years for this moment. Listening to Sufjan Stevens on repeat. Reading excerpts from Find Me, André Aciman's follow-up to the original novel. Living of off scraps of information from Chalamet and Hammer.
When asked about a sequel in 2018, Chalamet told Time: "I don't see any world where it doesn't happen. I think André is comfortable with a sequel being made. I know Luca really wants it. And I know Armie and I are 1000% in."
Related | CMBYN Fans Keep Asking Armie Hammer to Sign Their Peaches
In the meantime, we have plenty of time to reread the books in anticipation of the new film where we can expect to jump ahead 10, 15, and 20 years on from the events of the first book and movie in 1983.
All that I ask is that Stevens is diligently crooning away in some distant cabin, creating a new soundtrack that will inevitably break our gay hearts.