Popular TikTok star Chris Olsen shares his experience with Chlamydia and his experience at the clinic, reminding us to "end the stigma."
TikTok creator Chris Olsen, known for his fun gay content, recently shared a video with his almost 10 million followers. In the video, Olsen revealed that he has tested positive for chlamydia three times. He proclaimed, "End the stigma!"
As the video continued, Olsen talked about his recent visit to a clinic for STI testing. A nurse, who had tested him in the past, commented that she hadn't seen him in a while. Olsen responded, "Yeah, it's been a little dry down there." After drawing his blood, the nurse asked what his type was and even tried to set him up with her son.
Related | Harry Styles Confirms He's Chris Olsen's "Daddy"
According to Olsen, the conversation went as follows: "I'm like, 'OK, reel it back, reel it back. What's his name?' Because I know my hacking skills can find this man in a second. As I leave, she tells me his name. When I find this man on Instagram, I found out that he is the ex of one of the men who has ghosted me this past year – and in their [Instagram] Story, they're hanging out."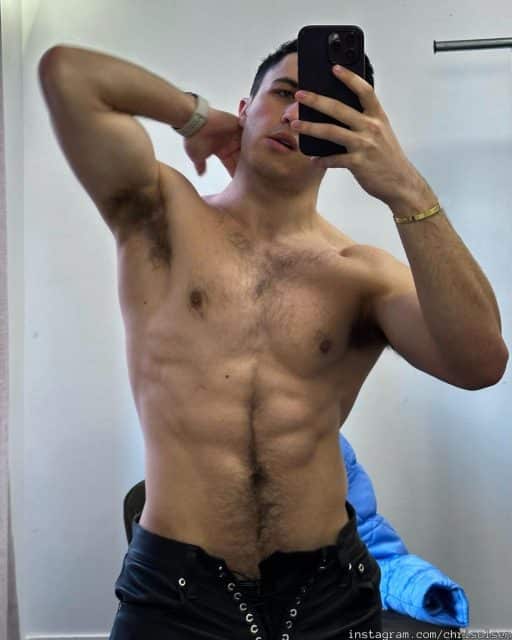 The nurse tried to set up the TikToker with her son, even though he wasn't interested in pursuing a relationship. Additionally, Olsen had good news to share about his STI test results: "Anyway, she just called me, and I do not have chlamydia this time. So, little wins!"
Related | Stranger Things Star Noah Schnapp Comes Out as Gay
Medical Disclaimer
What Is Chlamydia?
Chlamydia is a sexually transmitted infection (STI) caused by the bacterium Chlamydia trachomatis. It is a common STI that can affect all genders and spreads through sexual contact, including vaginal, anal, and oral sex.
How Is Chlamydia Diagnosed?
Diagnosis of Chlamydia can be done through a urine test or a swab test of the cervix, urethra, rectum, or throat. Chlamydia can be asymptomatic, meaning that an individual can have the infection and not experience any symptoms.
How to Treat Chlamydia
If you suspect you may have Chlamydia, it is important to seek medical attention. Treatment is typically with antibiotics and should be taken as prescribed by a healthcare provider. Inform sexual partners about your diagnosis, so they get tested and treated if necessary.
We included this information for educational purposes. Please do not substitute it for professional medical advice, diagnosis, or treatment. Seek the advice of a physician or other qualified healthcare provider with any questions regarding a medical condition.