I want to be part of his world.
They say that the first step is admitting you have a problem, and…we may have a problem. We've become completely obsessed with queer Disney cartoons, and it may be time for an intervention.
Related | 13 Handsome Disney Princes Magically Come to Life
This time it's everyone's favorite mermaid. The 1989 animated classic captured our hearts and hasn't released us since. It's a classic fish out of water story that queer people have related to for quite some time. Perhaps that's no coincidence. It's thought that the novel was originally a 'love letter' to the author, Hans Christian Andersen's male crush, Edvard Collin. In fact, Anderson once wrote to Collin, "I long for you as though you were a beautiful Calabrian girl."
Related | 7 Disney Characters Reimagined As Queer AF
I could sit here and pick apart the queer significance of the original novel, but instead, let's look at some cute gender-bending images!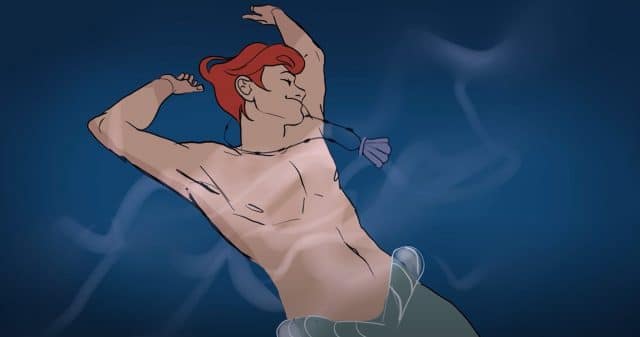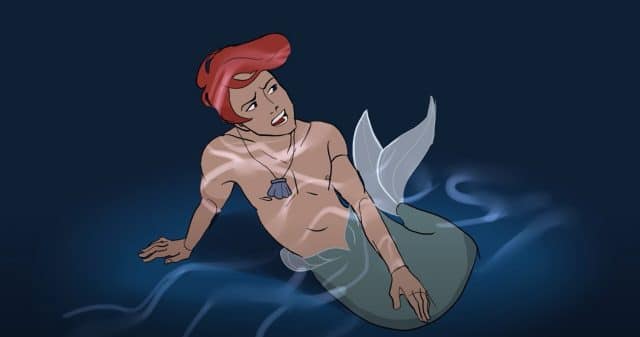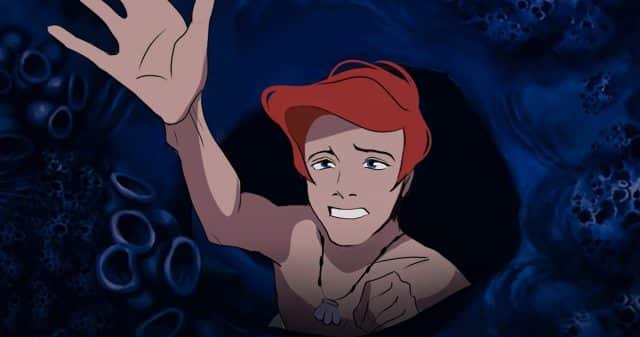 The artist Mark Scarnander is known for his illustrations of DC characters and "some gay sh*t". These particular images come from a video by the artist that depicts a male version of Ariel singing the iconic "Part of Your World". Ariel floats around his grotto, complete with whosits and whatsits galore. The song is a cover of the original by Argentinian actor and singer-songwriter Mike Zubio.
Related | 16 Hunky Illustrations of Disney Princes by David Kawena
I realize this is now beyond obsession, but can you really blame us?