"Ellie was born gay. This is just who she is."
At the Electronic Entertainment Expo (E3), video game developers Naughty Dog confirmed the main character of The Last of Us franchise is gay. In the trailer for the upcoming sequel titled The Last of Us Part II, the main character of the game, Ellie, is seen dancing with and kissing another woman.
At the convention, video game developers showcased their new and upcoming projects in a D23-style exposition. The first installment of the series, The Last of Us, was released in 2013. It went on to become one of the highest-selling games on the PlayStation console.
The story follows two characters, Joel and Ellie, as they attempt to survive in a post-apocalyptic world. The anticipated sequel takes place five years after the happenings of its predecessor and Joel and Ellie will return as the main characters.
Related | New Conan Game Let's You Customize Everything
In the gameplay trailer below, Ellie is shown at a dance, and she happens to kiss a secondary character named Dina. Many critics and fans celebrated the animation in the trailer, particularly the same-sex kiss.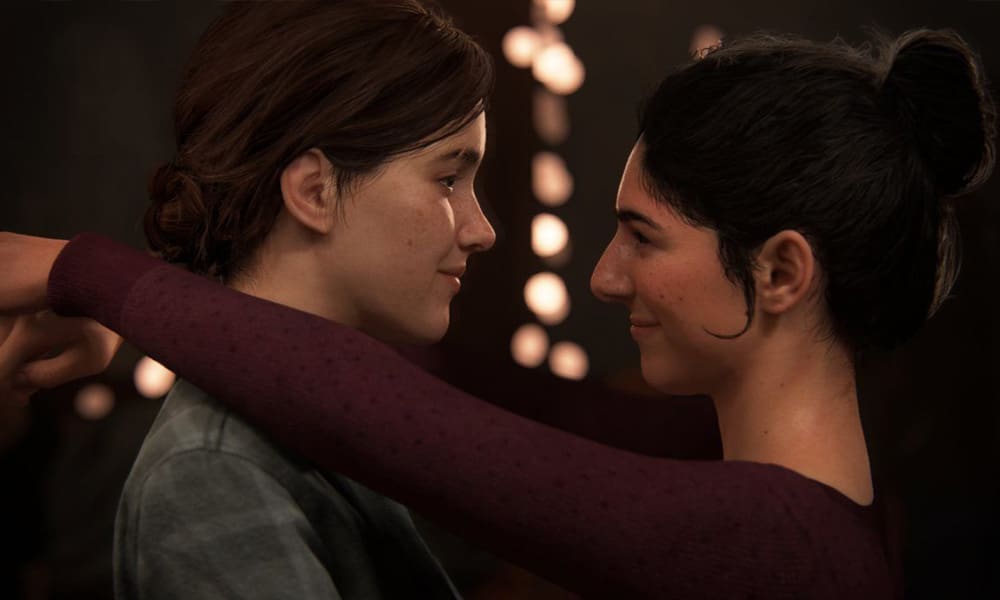 One of the game's co-writers, Halley Gross, spoke openly about Ellie's sexual identity at E3, saying: "Ellie is gay."
She went on to explain where the character exists in the sequel:
"Ellie was born gay. This is just who she is. And to explore who she is as a teenager and as an adult, it wouldn't be honoring her character to hide some facet of herself. We want to engage with her as a full character. She's also a great shot and a great fighter. But she's also nineteen. Nineteen's a fun age."
The Last of Us Part II comes out in January 2019. Watch the trailer below.