Steve Grand's DNA magazine cover leaves very little to the imagination.
Out country singer Steve Grand became an overnight Internet celebrity after the music video for his song "All-American Boy" went viral in 2013.
Following the video's release, Grand made several television appearances and even made the OUT100 list for that year. Then, in 2015 Grand had another viral moment when he accepted an invitation to attend the Marine Corps Ball with gay marine Tanner White.
Related | Here's the Uncensored Vanity Fair Cover Instagram Removed
It's been a few years since Grand became a gaylebrity, and a lot has changed. For starters, he's still making music and occasionally performs, and he launched his own men's underwear brand, Grand Axis. Grand's fashion line produces a variety of items, including swimwear, underwear, hats, and t-shirts.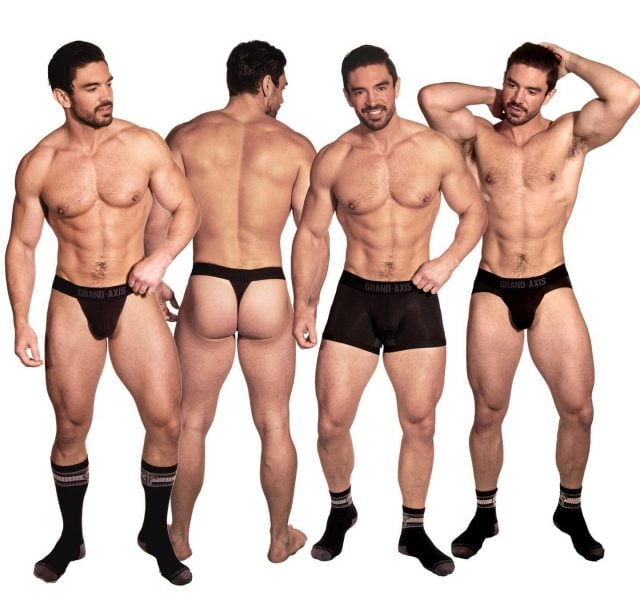 Grand covered DNA Magazine issue 266 titled "Playtime", and he definitely understood the assignment. For the shoot, which was directed by photographer Anthony Kosinchuk, Grand sported some of his own designs.
For the cover, Grand wore a white swim brief while frolicking in a river. He shared a retouched version of the cover on his Instagram account.
View this post on Instagram
For obvious reasons, Grand fans gravitated to the unretouched photo, which DNA shared to its account.
View this post on Instagram
If that very visible PL doesn't satiate your thirst, here are five of our favorite shots from Grand's Instagram account.