Who's ready to solve a mystery?
There's a new trailer for Rian Johnson's Knives Out sequel, Glass Onion, which means it's time to start analyzing each character for suspicious behavior. One of them has to be the murderer, right? And with a star-studded cast like this one, you can't blame us for watching the trailer over and over again anyway. Here are some of our takeaways.
Related | Watch the Full Trailer for New Queer Drama 'My Policeman'
Janelle Monáe is dazzling (as always) while also looking somewhat mysterious.
Dave Bautista has his buns out and his guns out.
It should be illegal for Kate Hudson to look that good.
Johnson Says the Glass Onion Mystery is Hidden in Plain Sight
Daniel Craig will return as detective Benoit Blanc to unravel a new mystery, this time in Greece. Tech billionaire Miles Bron thought he was inviting his friends on a trip to bask in the sun on his private island, but things do not go according to plan.
Joining Craig are Monáe, Hudson, and Bautista, as well as Jessica Henwick, Kathryn Hahn, Leslie Odom Jr., Madelyn Cline, and Edward Norton.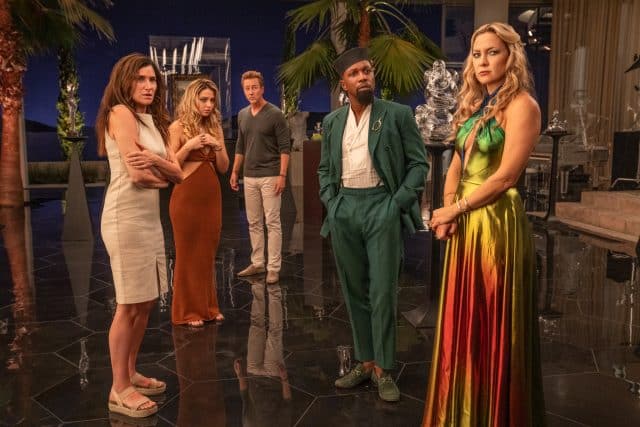 "Ladies and gentlemen, you expected a mystery," Blanc says in the trailer. "You expected a puzzle. But for one person on this island, this is not a game."
The first Knives Out mystery went critically acclaimed and had many fans begging for another mystery. Despite Glass Onion being a sequel film, Johnson still has a couple of tricks up his sleeves with this mystery. On thing we know for sure is that it's not a puzzle.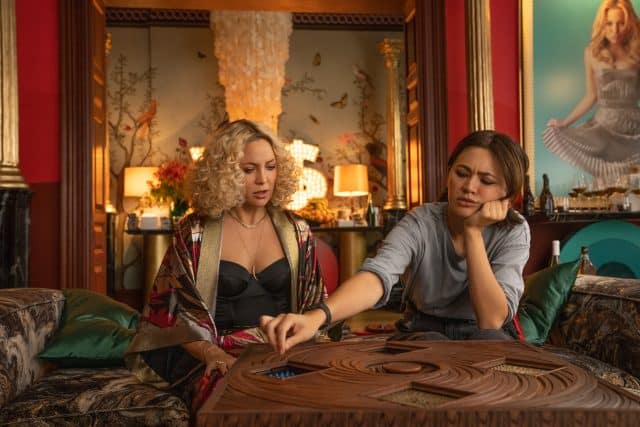 "The phrase I kept coming back to and talking about the first movie is, 'It's a roller coaster and not a crossword puzzle.' It's a common mistake in writing whodunits, thinking that you're making a crossword puzzle, and that the fun is that the audience is actually going to analyze all this and figure it out," Johnson said in a statement.
Related | Could 'Bridgerton' Star Jonathan Bailey Be the Next James Bond?
Watch Blanc peel back the layers of this mystery when Glass Onion hits theaters later this year. It will make its world premiere at the Toronto International Film Festival on September 10 and be available to stream on December 23.