The first trailer for the upcoming gay-football-drama The Pass dropped, and it's loaded with sexual tension. The Pass, adapted from the critically-acclaimed play by John Donnelly, stars Russell Tovey (Looking) and Arinzé Kene (EastEnders).
The story follows a closeted athlete who plays Premier League football, which is a sharp point of interest among fans. Apparently, many ticket holders express as much interest in the sexuality of the players as they do in football. When asked about the notion of footballers coming out, Tovey told the Evening Standard, "I hope it happens within the next few years, it just takes one person to be brave enough to do it."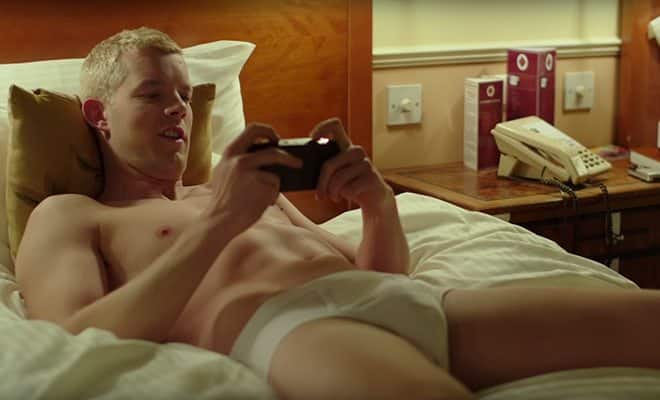 He added, "Apparently there is a big sponsorship deal for the first big Premier League player to come out, a multi-million-pound deal, but no one has picked it up yet."
Related: Russell Tovey Plays a Gay Soccer Player in The Pass
Producer Duncan Kenworthy spoke candidly about the fans and the obsession with coming out stories. "As a season ticket holder of a major Premier League Club, I know just how much interest there is in the question of why no currently-playing Premier League player has come out — or has felt able to come out — as gay," Kenworthy said.
He added, "The Pass is by no means an issue film, but John Donnelly's wonderful screenplay puts very handsome flesh on the bones of this modern anomaly, imagining the pain, passion and complexity of the lives of elite footballers always inches away from fame or failure, and wondering whether honesty is worth the price."
Related: Nick Jonas Goes Wild in Goat Trailer
The Pass is already receiving positive reviews from critics. Variety reports, "[The Pass] provides a knockout showcase for Russell Tovey as Jason, an ambitious soccer player leading a life of denial at the expense of his former bond with plucky wannabe Ade (Kene). With the drama set entirely inside three different hotel rooms, its theatrical origins are difficult to disguise, but any attempt to broaden the scope purely to feel more notionally cinematic would surely have fatally deflated its claustrophobic chamber-piece tension. Its sincere grappling with issues of fame and sexuality lends a topical urgency to a generally absorbing indie that raises the curtain with appropriate flair on the Flare London LGBT Film Festival."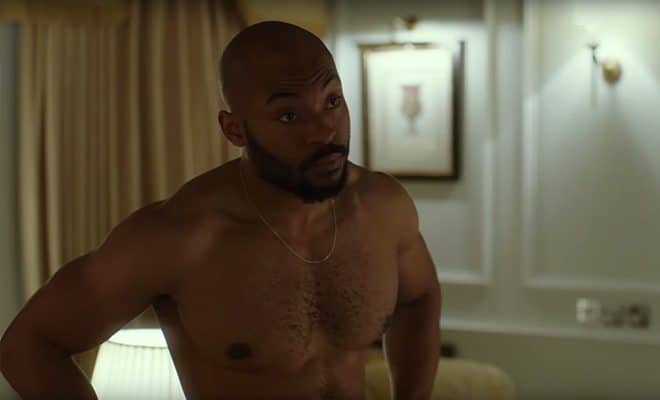 The Pass opened the BFI Flare Festival, and it will screen at the 60th BFI London Film Festival October 12 and 14. It's tentatively scheduled for a theatrical release in December.
Watch the first official trailer below.