According to new data from the U.S. Department of the Treasury, married gay men earn nearly 56 percent more money than married straight couples and 42 percent more than lesbian married couples.
On average, the annual household income of gay male couples is around $176,000. For straight married couples, the approximate household income is $113,000, and for lesbians, it's $124,000. The Treasury also discovered that in 2014, gay male couples with children earned a staggering $275,000 on average.
But before we get all high and mighty, let's be fair. As the New York Times analyzed, many attributing factors are leading up to the difference in household incomes. The most important being the male/female wage gap.
Related: Study Finds Young Europeans Want Same-Sex Relationships
The Times reports that same-sex couples are more likely to live on coasts and in the main metropolitan areas, where average salaries tend to be higher. The pay gap between men and women is very evident in corporate America, which also tends to reside in metropolitans.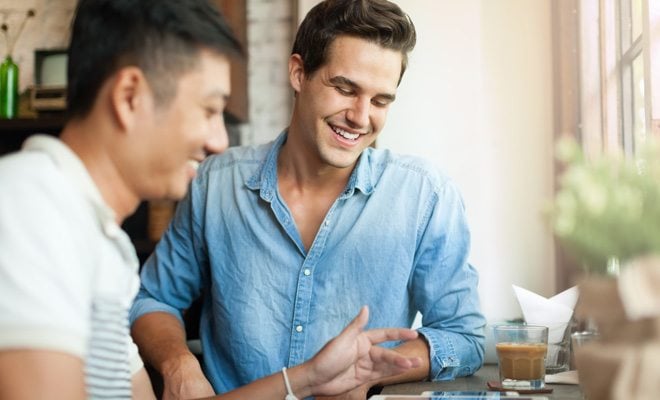 In heterosexual couples, the gap affects one partner, which will obviously make the total household income tilt downward. For lesbians, it affects both partners. Not to mention, the cost of childcare affects women a lot more than it does men.
In a heterosexual couple, the mother is usually the one pressured to take off work and care for the child, significantly dropping her annual wage in many cases. According to the data, female same-sex couples are four times more likely than married gay males to have children. That means they're also forced to balance a career and family, or pressured to trade one for another. Combine that with a pay gap, and you'll see a noticeable decline in earnings.
Related: Study Shows Gay Men Earn Less than Straight Men
For gay men, finding a surrogate can cost tens of thousands of dollars. But at the end of the day, it's a lot easier to find a sustainable job as a man whether you're gay or straight.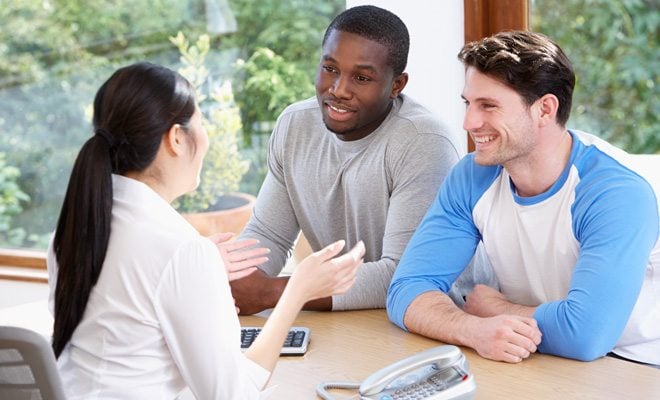 So the reason gay male couples earn more isn't that gay men are significantly more talented than others (even though we are, just saying), but because the pay gap affects everyone. The disparity between gay males and all other pairings tell us there's something wrong with how the country views women and motherhood in comparison to fathers.
David Artavia is a New York writer and founder of The Real Gay Guy. He loves living vicariously through his friends. Follow him on Twitter and Like his Facebook page.