Ricky Martin: "Jwan has impeccable taste, so I give him most of the credit!"
Ricky Martin, husband Jwan Yosef and their nine-year-old twin boys, Matteo and Valentino, opened up their Beverly Hills home for a spread in Architectural Digest.
The international superstar splits his time between California and his native Puerto Rico. Martin and Yosef share their spectacular homes with their adorable boys. The magazine describes the 3,000-square-foot estate, which was designed by acclaimed midcentury architect Gregory Ainas, as a "serene, modernist residence."
Related | Ricky Martin Reveals He Wishes His Kids Were Gay
In an interview the magazine, Syrian-born Swedish artist Yosef said, "We were considering living in London or New York City, but then we decided to rent in Los Angeles for a month, to get a feel for the vibe." He continued, "LA totally caught us off guard — we loved it. By the end of the month, we knew we wanted to be here."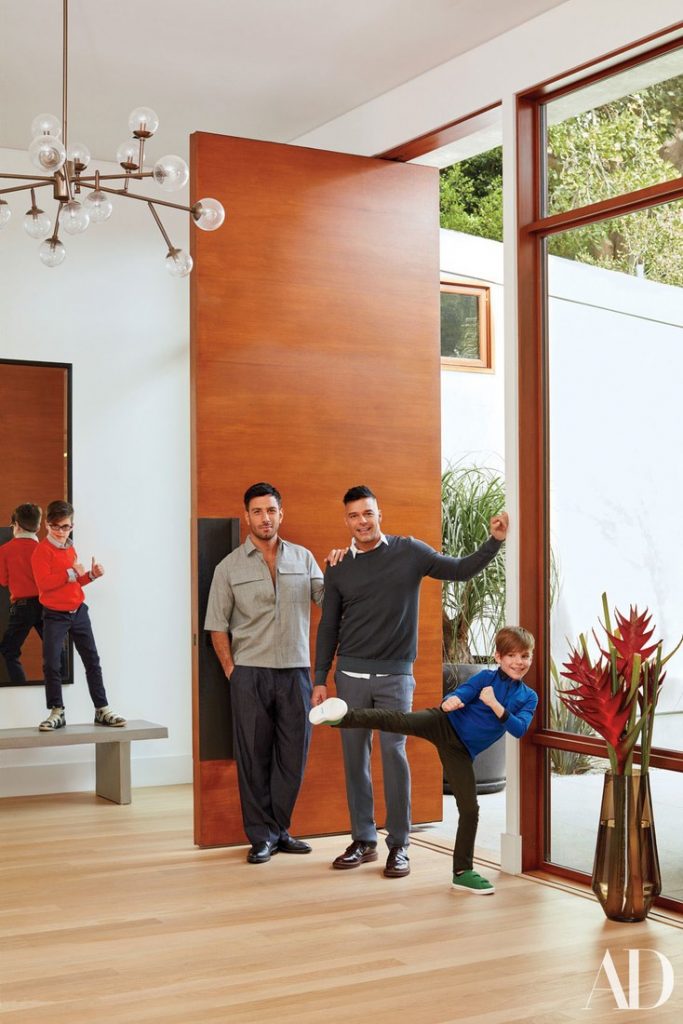 Martin gave Yosef most of the credit for the home's stylish appearance. "Jwan has impeccable taste, so I give him most of the credit for how good everything looks," he praised.
The family also participated in a video tour of the property unveiling a movie theatre and yoga room, among other extravagant features. Watch the video below.