"He vowed revenge, but he never got it. He never got me back."
In a lively new interview with the director of the beloved queer film, Red, White & Royal Blue, Matthew López discusses the overwhelming response to the movie, acknowledging the demand for more content from fans, including a sequel. He also shares a humorous anecdote about a prank he played on Nicholas Galitzine during filming.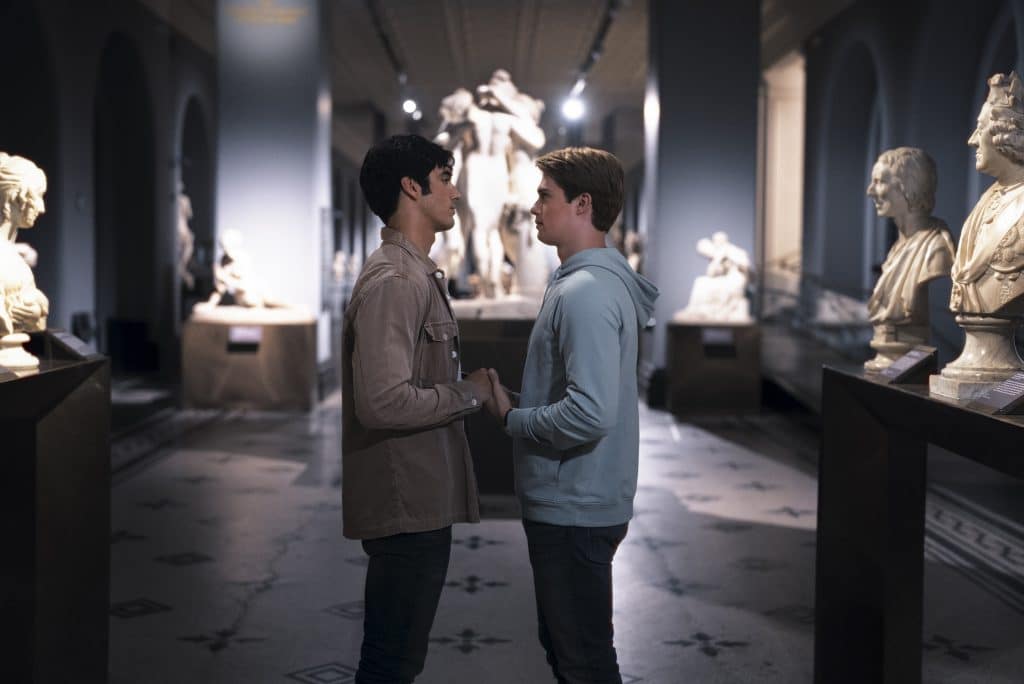 López Talks Red, White & Royal Blue 2
Red, White & Royal Blue has been making waves, and the excitement surrounding it is nothing short of phenomenal. Thousands of memes and edits have surfaced online in response to the fictional love between Prince Henry and Alex Claremont-Diaz. The response to the film, which is based on the novel by Casey McQuiston, has been so great, fans are eager for more content – whether it be deleted scenes or a sequel.
López expressed his joy at the situation, saying, "I feel great. I mean, it's a wonderful problem to have that people just want more and more and more.
"There was a little period of time when I was like, 'oh no, they don't think my movie is sufficient,'" said López. "'They don't think it's enough'. And I went, I'm an artist, and so there was a moment I was like, 'they don't like my movie.' And then it took friends going, 'you idiot. They love your movie and they love it so much. They want more.'
"And so I am very aware that this is hardly ever the way it goes. This is hardly ever the response, any movie gets, any play, any novel, and I just enjoying it. It's the amount of time that was spent in creating this movie, not just by me, but by so hundreds of people. It's just that it has been sort of received and met with so much love and so much excitement that people can't get enough of it, that they just watch it on an endless loop. It's very gratifying and it's very, very, I genuinely makes us all very, very happy. I mean, it just sounds like a silly, small thing to say, but it, it's just feels very, very good when people like what you've made."
Though a sequel is not in the works yet, it's not off the table.
"Look, the path to a sequel runs through the AMPTP, call Carol Lombardini and tell her you want a sequel, and the way to get a sequel is to get a fair deal for the actors and the writers."
More Easter Eggs?
The conversation took a fun turn when they discussed Easter eggs in the film. López confessed to not knowing about some of them, like the Taylor Swift dress, and joked, "Keith Madden, our costume designer obviously is a Swifty. I didn't know until I saw the meme about it."
The director also recently opened up about the behind-the-scenes of making a rom-com like this – such as helping to decide whether or not the leading stars should shave.
During an interview on SiriusXM's The Jess Cagle Show with EW's Patrick Gomez, López disclosed that actor Taylor Zakhar Perez had reservations about displaying his natural body hair in the film's intimate scenes. He asked Lòpez to come to his dressing room and help him make the decision, and the story made headlines. Luckily, Perez did not mind.
"It was in the moment and I was like, 'oh, it's a good story. Should I tell the story? Yeah, let's tell the story.' So, afterwards I text him and I was like, 'so I just told the story,' and he was like, 'yeah, that's a good story. I'm glad you told it.'" Phew, crisis averted.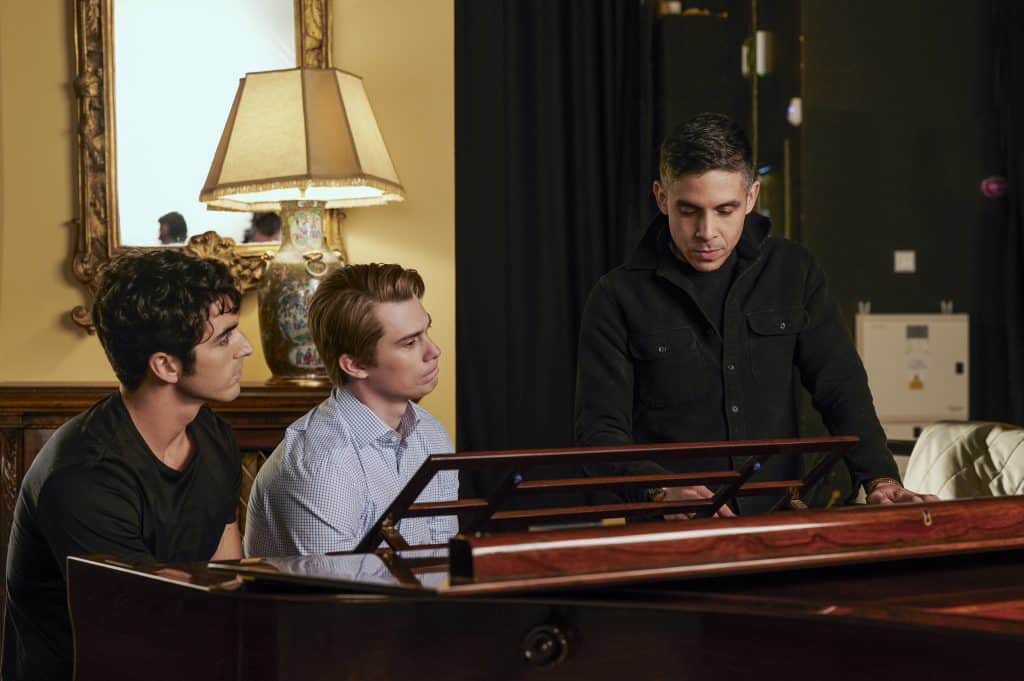 RW&RB Director Pranks His Stars
But the stories do not end there. The interview concluded with a playful story about López pulling a playful prank on Nicholas Galitzine shortly after filming his big karaoke scene.
"Do you want me to break a story? I get sometimes the devil in me a little bit, and I just decide to play tricks on people. And I know that as the director of the film, I didn't do it too often, but our third day of filming was the karaoke scene and we spent all day doing it, and Nick either sang it live or lip synced to a wild track that he laid down early that day, at least 15, 16 times through the song performing, he performed his guts out on this thing. He really just, he killed it and it was a big day for him and it was great, and I knew how hard he worked. And then two days later, I don't know where it came from, but I was like, 'Nick, can I talk to you for a second?'
He's like, 'yeah, yeah. What was it?' I was like, 'so the dailies from Wednesday, they came back. They're like, 'yeah,' I'm like, 'and the data was corrupted. The data was something wrong with the camera and the data was bad and we didn't get it.' And he's like, 'how much of it?' I was like, 'none of it. We didn't get any of it. We have to shoot the whole thing again.' And his face just fell. And I felt I both did not feel guilty. I knew it was a great gag, but also I was like, 'oh, I feel bad.' So I just let him sit in it for just a couple of seconds. I'm like, 'I'm kidding. It's great. It's brilliant. I watched every take. It's wonderful.' And he vowed revenge, but he never got it. He never got me back.
"I'm looking up for anvils over my head every single day," he jokingly added.
Watch the full interview with Matthew López below.
More Stories: