Warning: This story contains spoilers.
LGBT characters frequently appear on shows like CW's Supergirl, Arrow and Legends of Tomorrow, but filmmakers haven't followed suit. Although LGBT representation in comic books is noticeable, queer superheroes in movies are few and far between.
Despite the lack of representation, LGBT characters exist. In the DC universe, Catwoman, Wonder Woman, Harley Quinn and Batwoman are anything but straight. And, in 2012, Marvel's Ice Man had his first same-sex kiss.
Related: Beauty and the Beast Features Disney's First Gay Subplot
Although these characters are queer in their comic book forms, an LGBT superhero has yet to hit theaters. And, that's about to change. In an interview with The Hollywood Reporter, Power Rangers director Dean Israelite revealed that the Lionsgate reboot of the '90s TV show is the first big-budget superhero movie to feature an LGBT protagonist.
According to Israelite, there's a sequence in which the Rangers learn that Trini (Becky G), the Yellow Ranger is coming to terms with her sexual orientation. In the scene, Trini's apparently upset, and another character assumes she's having "boyfriend problems."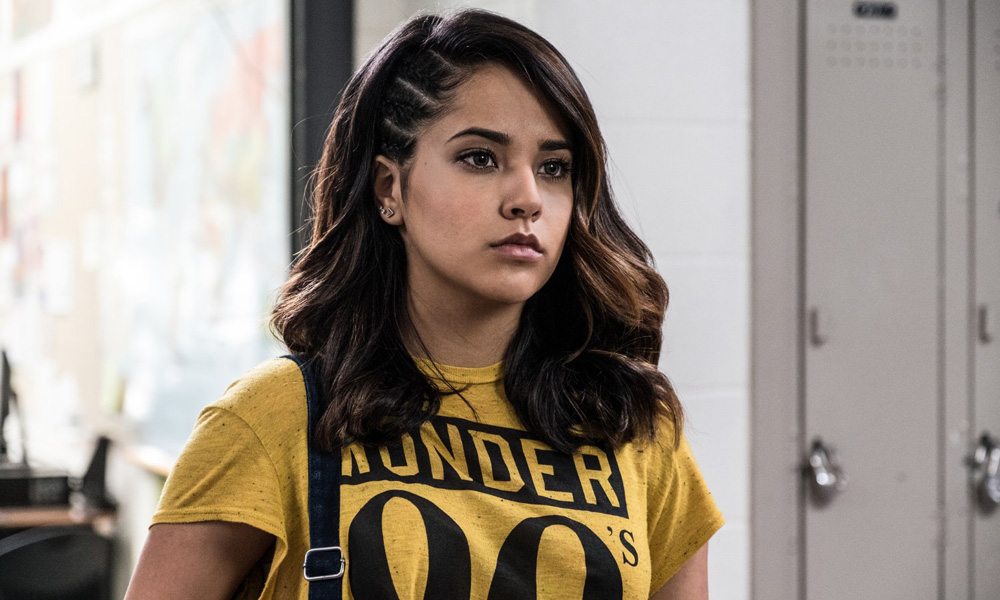 However, they quickly realize that she's really having "girlfriend problems." Although it's a quick flash for LGBT representation, Israelite says it's a "pivotal" sequence in the film.
"For Trini, really she's questioning a lot about who she is," Israelite told The Hollywood Reporter. "She hasn't fully figured it out yet. I think what's great about that scene and what that scene propels for the rest of the movie is, 'That's ok.' The movie is saying, 'That's ok,' and all of the kids have to own who they are and find their tribe."
Openly gay actor David Yost, aka Billy the original Blue Ranger, commented on the moment saying, "[The filmmakers] really stepped up to the plate." He continued, "I think so many people in the LGBTQI community are going to be excited to see that representation."
Power Rangers opens Friday nationwide.