In a recent study, Pornhub revealed what gay men in the U.K. search for in terms of pornography. As expected, the most popular category among gay men is for "Straight Guys" with "Black" coming in second.
The Pornhub Insights team reported, "The most viewed category on Pornhub Gay in the United Kingdom is 'Straight Guys', followed by 'Black'. They were also the two most popular gay categories in the United States, although 'Black' came first among Americans. Falling into third place is 'Daddy'."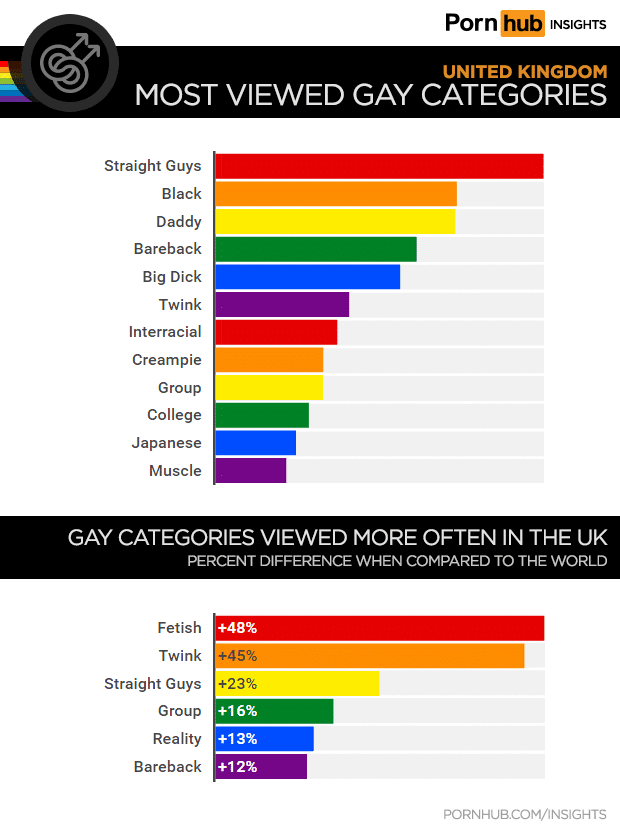 "When compared to the rest of the world, the 'Fetish' category is 48 percent more popular among gay viewers in the U.K. and gay "twink" videos are also 45 percent more popular in the U.K."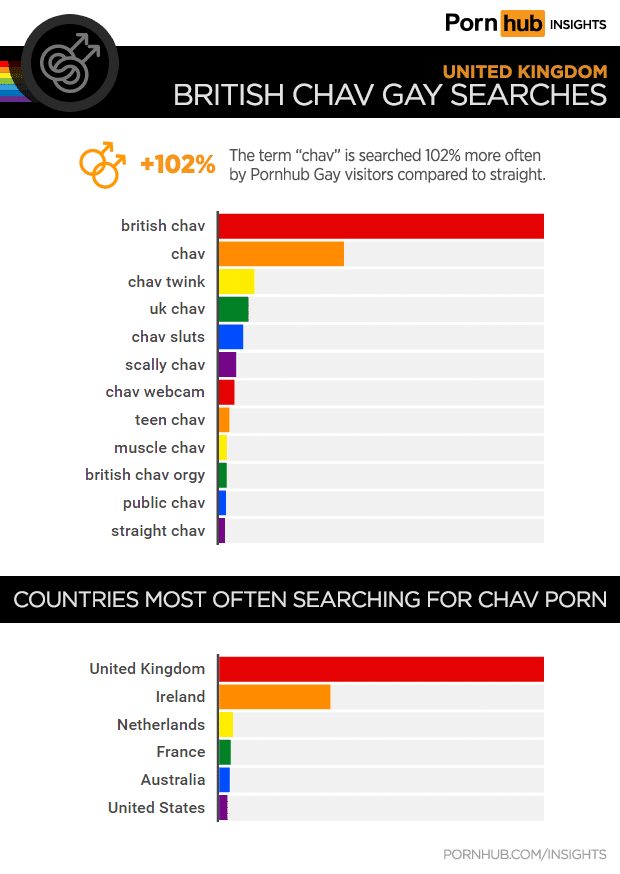 The team added, "The most popular gay search in the U.K. is 'straight first time', which was also the number one search in the United States. Of the top 10 gay searches, we found that half involve videos featuring straight guys. The top relative searches showed that regional slang like 'british chav' is nearly 1200 percent more popular in the U.K., along with 'chav', 'british lads', 'english lads' and 'wanking'."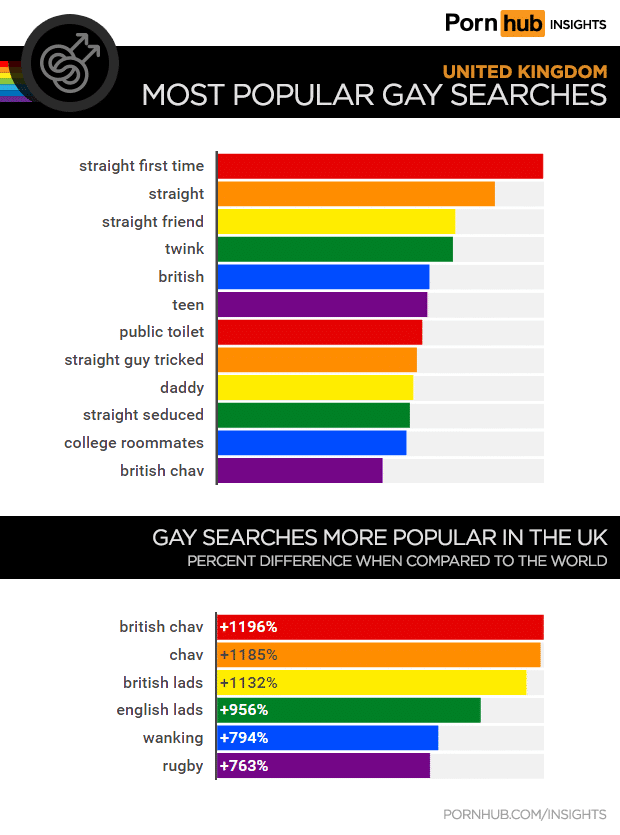 If you're wondering what a "chav" is, you're not alone. According to The Oxford English Dictionary, a "chav" is "a young lower-class person who displays brash and loutish behavior and wears real or imitation designer clothes."
Related: Study Shows Homophobes Are Drawn to Gay Imagery
The report notes that searches including the word "chav" occur predominately in Britain and Ireland, with some searches in Netherlands, France, Australia and the United States.