Meet Emmy-winning journalist and former addict Brandon Lee.
Brandon Lee is a news anchor, artist and two-time Emmy winning journalist for his reporting on the opioid crisis. The irony of his work is that Lee spent years of his life struggling with addiction, yet somehow managed to thrive professionally.
Lee started partying hard early. By the time he was 16 years old, he was snorting cocaine, hooking up with middle-aged men, and regularly blacking out all while attending Catholic school. His drug abuse intensified as he matured, and he eventually became a regular at raves and circuit parties. His drug addiction fed his sex addiction, which ultimately converted into bug chasing.
On a recent episode of the Pride podcast, Lee opens up about using crystal meth, coming out as a former bug chaser, and finding his path to sobriety.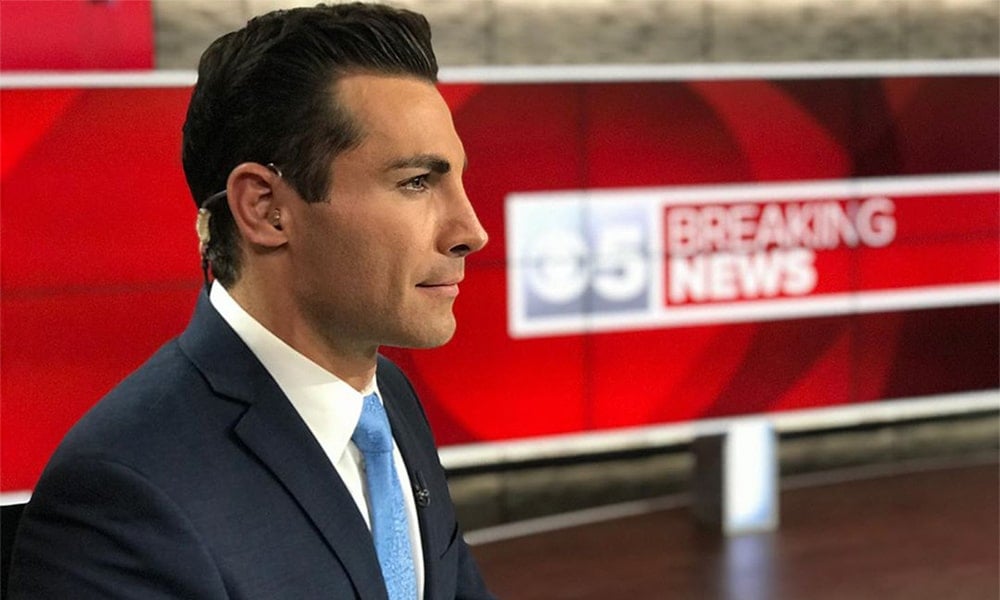 "I would go to parties and have weekends of uninhibited, unprotected sex. Then, when I sobered up, I would realize what I had done," Lee told Pride host Levi Chambers. "I would immediately panic and get tested. There would be days of fear being like, 'Oh my God, is this the time I got HIV?'"
Related | Burlesque Babe Jake DuPree Talks Stripping for Straight Guys
He continued: "So I was like, 'Screw that. Just give me HIV, and then I can go have all the sex I can have and all the crazy sex that I desire without the fear of getting HIV … because I would already have it."
Lee has now been sober for nearly a decade. He published a memoir, Mascara Boy, hosts a podcast about recovery called Escaping Rock Bottom and speaks to groups about breaking the cycles of drug abuse.
You can listen to Lee's story below, or search for "Pride" on Apple Podcasts, Spotify or visit Straw Hut Media for more options. If you'd like to read Lee's memoir, click here.