The streaming giant defended the LGBTQ characters from its show Elite.
While LGBTQ audiences celebrated the gay storyline in new Netflix drama Elite, homophobes are raging. Netflix shared a photo of Omar and Ander on their Instagram with the caption, "The only thing I want is to be with you. #Omander' (that's their 'ship' name, FYI)".
Soon after, the post was swamped with homophobic remarks.
One commenter said: "wtf Netflix and their stupid liberal agenda."
Another continued: "The more gay things, the faster the world end."
Related | Josh Segarra to Play RuPaul's Boyfriend in New Netflix Series
Although these comments are homophobic, it was the words of a random bigot that made Netflix respond. The homophobe wrote, "Get the fuck off my Instagram. Not ever [sic.] person on the planet is gay. You are trying way too hard."
Netflix replied in the best possible way: the words "sorry I couldn't read your comment while surrounded by all these rainbows" sandwiched between dozens and dozens of rainbows.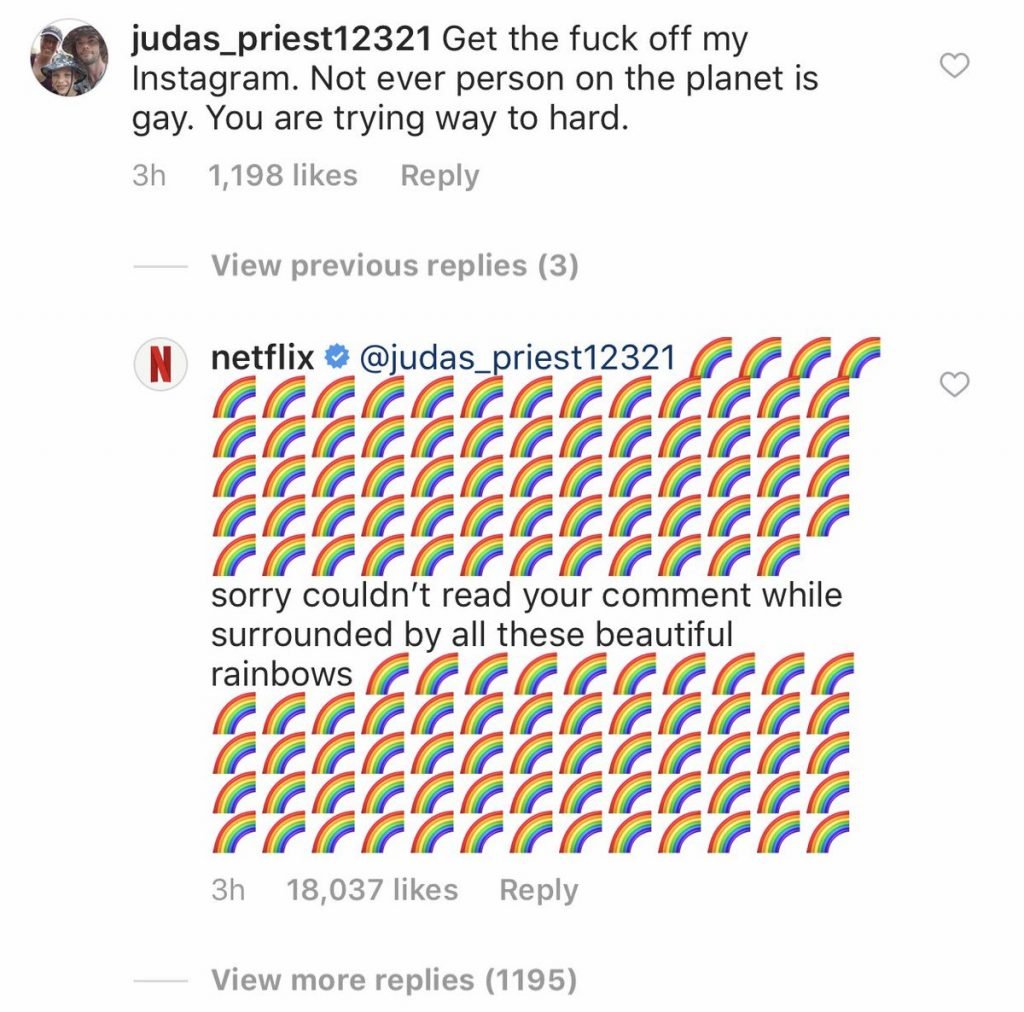 Best. Response. Ever.