It's time! Heartstopper season three is officially in production.
Hi, Heartstopper fans! Can you believe it's almost time to say "hi" to a new season? Again? In a new post from Netflix, the brilliant Alice Oseman confirms filming for season three, all while wielding the cutest clapperboard you ever did see – bedazzled in rainbows! And guess what? There's a delightful new doodle of our beloved duo, Nick and Charlie, too!
The image also revealed a new director joining the Heartstopper team: Andy Newbery (Hidden).
Everything We Know About Season Three
While Netflix has not released further details about the season, we have a few guesses. We will likely see all of our favorite leads rejoin the series – such as Joe Locke as Charlie, Kit Connor as Nick, Yasmin Finney as Elle, William Gao as Tao, Corinna Brown as Tara, Kizzy Edgell as Darcy and Tobie Donovan as Isaac.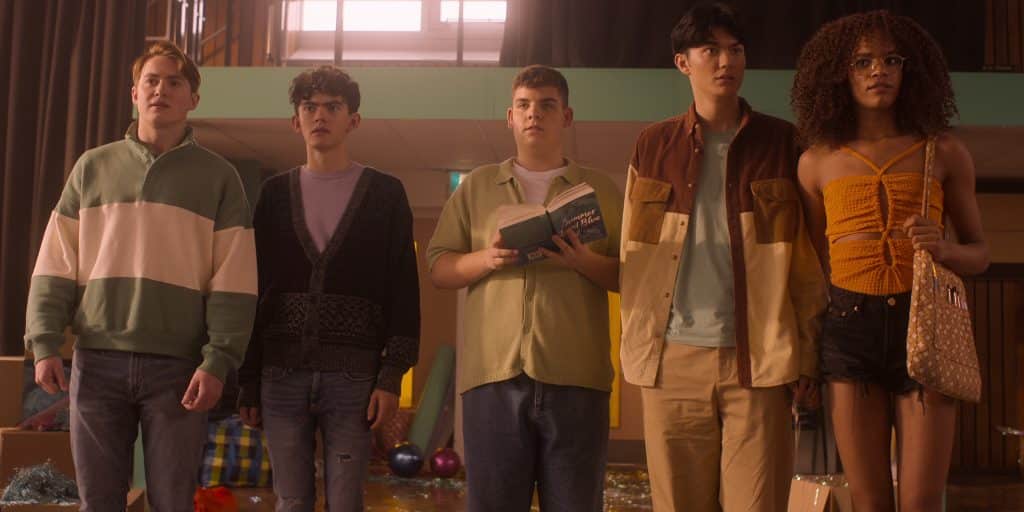 Other characters who are likely to return are Jenny Walser as Tori, Cormac Hyde-Corrin as Harry, Rhea Norwood as Imogen, Fisayo Akinade as Nathan, Chetna Pandya as Coach Singh, Bradley Riches as James and, of course, Olivia Colman as Nick's mother. Season two also saw Jack Barton as David, Leila Khan as Sahar, Nima Taleghani as Youssef, Bel Priestly as Naomi and Ash Self as Felix. They will also likely be back for the new season.
Say Goodbye to Ben
The one character who will not be returning is Ben (played by Sebastian Croft), AKA Charlie's abusive "ex." In the season two finale, Charlie boldly confronts Ben, giving fans the long-awaited closure they craved. Charlie, finally asserting himself, lays bare the profound hurt Ben inflicted during their relationship. Fortunately, there are glimpses of remorse from Ben.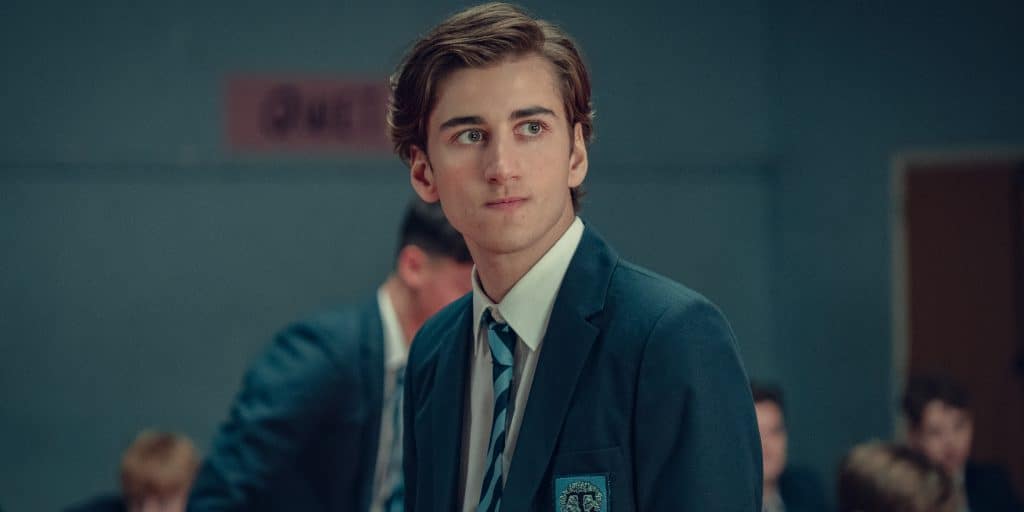 Ultimately, the actor and writer decided it was unfair to give Ben a proper redemption arc. "Particularly as the aftershocks of Ben's manipulation are still causing Charlie pain, Ben can become a better person, but Charlie should not have to witness that, endorse it, or offer any forgiveness. And so he won't," Oseman told Tudum.
Based on previous timelines, season three will likely premiere towards the end of 2024. For a sneak peek into what fans can expect from the season, you can read Oseman's graphic novel by the same title.
Season one and two of Heartstopper are streaming now on Netflix.
More Stories: