My Buddy: World War II Laid Bare exposes the truth behind male intimacy during World War II.
During the emotionally charged 1940s — a few years before the Kinsey Report revealed that many men had same-sex affairs — soldiers and seamen were urged to build close relationships with their fellow troops. To survive, these military men needed to be able to trust and count on each other in and out of battle. Every frightening day for a serviceman during World War II was possibly his last.
To help support troops confronting the horrors of warfare, commanders encouraged them to form tight "buddy" relationships for emotional support. Many war buddies, together every moment, and relying on each other for survival, also developed intimate friendships. When they weren't in the battlefield, they relaxed together, releasing tension in rowdy — sometimes bare — play.
The full range of naked fun among young men during World War II is impossible to pinpoint; cameras were rare and film challenging to process. However, some men did record this fantastic male bonding in collections of secret photos kept hidden away until their deaths.
Related | 25 Underwater Portraits to Remember Photographer Lucas Murnaghan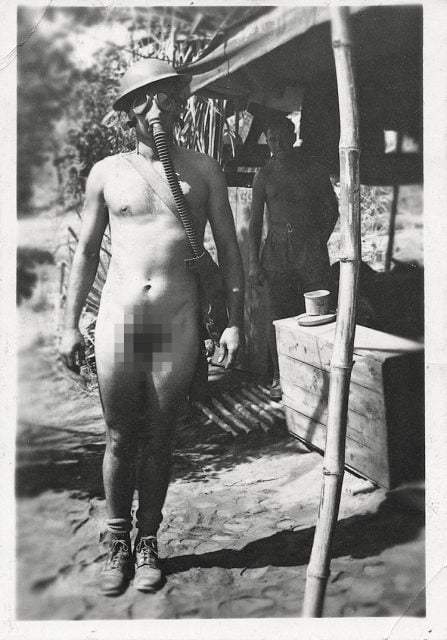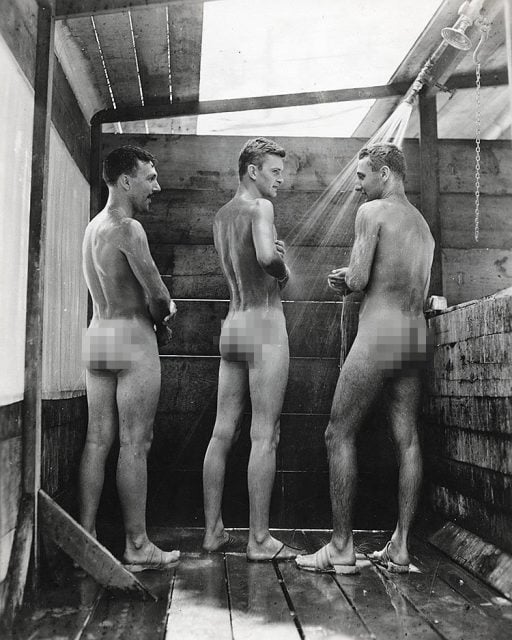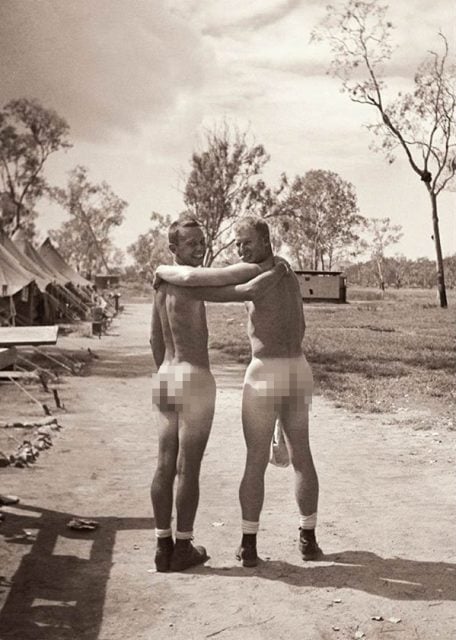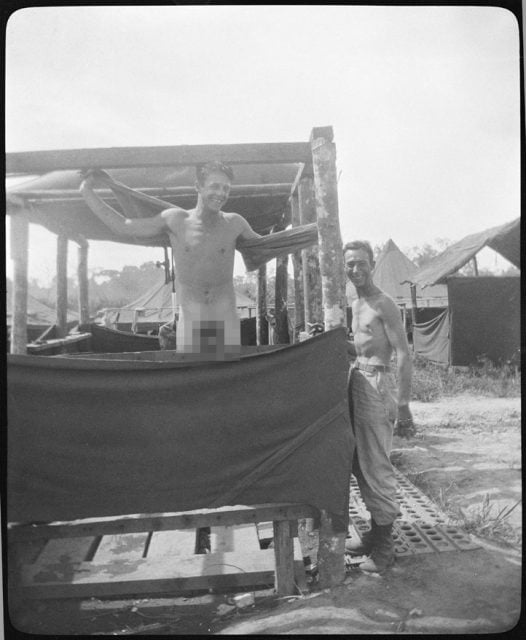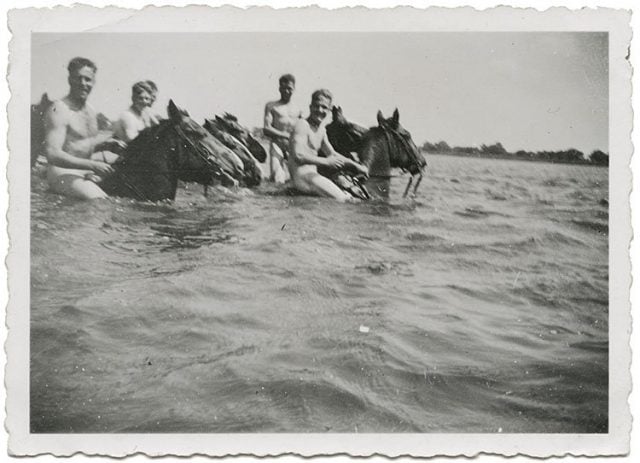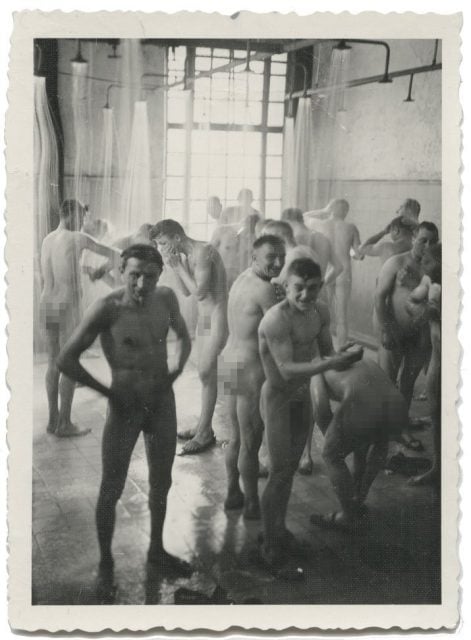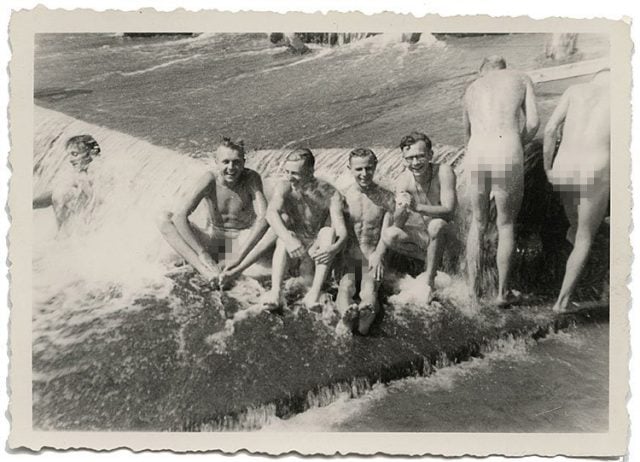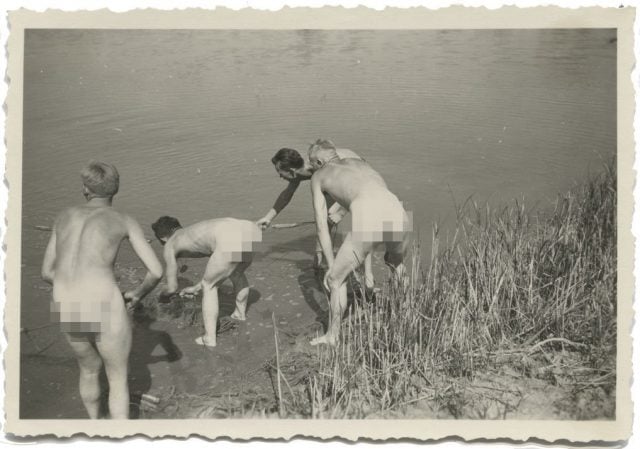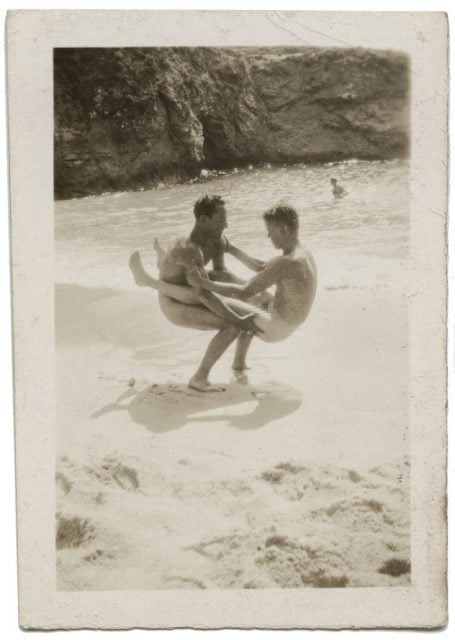 Los Angeles photographer Michael Stokes has spent years building an archive of more than 500 images. Stokes' collection involves soldiers and sailors from Australia, England, France, Italy, Poland, Russia and the United States, frisking on the sand in the South Pacific, trembling in the snow of Eastern Europe, posing solo in the barracks, and in great gay groups just about everywhere.
Offer | Save 20% on Your Copy of My Buddy: World War II Laid Bare
These pictures show men barely out of boyhood, at their physical peak, reacting to the reality of war by living each day to the fullest — a side of the war never before made public.
Scotty Bowers, an 89-year-old ex-Marine and author of Full Service, wrote the introduction. He explains how the war forever changed his attitudes about gay and straight, just as these photos may alter our views about World War II and war buddies.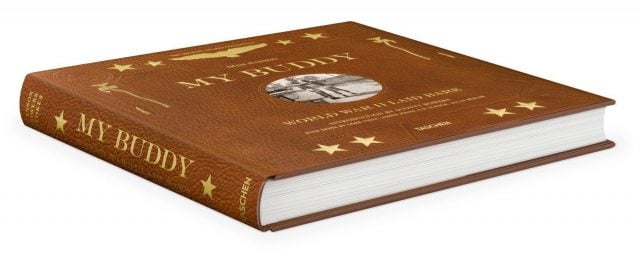 Order your copy of My Buddy: World War II Laid Bare on Amazon.com. Scroll through a few images from the book, all courtesy of Taschen.