Apparently, KJ Apa prefers to be the big spoon.
Last week, a Snapchat of KJ Apa — the adorable faux ginger who plays Archie Andrews in The CW's Riverdale — sent fans into an all-out frenzy. The snap depicted the 20-year-old stud shirtless and in bed with model Boston Ridge.
It's probably nothing more than an innocent bromance, but many of his fans came up with some homoerotic explanations. One thirsty fan asked, "WAIT, is he gay?!", while another questioned, "OMG. What does this mean? Is he the big spoon?"
Related | The Emerging Science of Bromosexual Friendships
Although we love to imagine Apa going to pound town on his buddy, it's somewhat unlikely … somewhat.
See the photo below!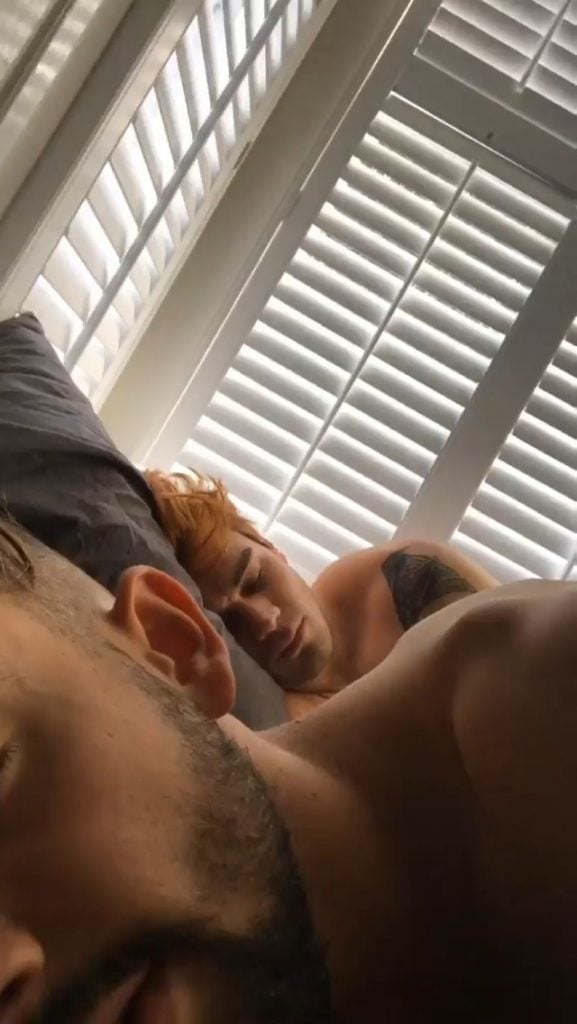 Riverdale airs on Wednesday nights at 8/7c on The CW.