Kiernan Shipka stars as your new favorite scream queen "Jamie Hughes" in Blumhouse Television and Prime Video's tubular new horror film, Totally Killer.
The new trailer for Totally Killer is here, and it teases a scary good time traveling adventure.
"I'd like to report a crime that hasn't happened yet," Shipka tells a pair of cops at the beginning of the teaser. "Have you seen the movie Back to the Future? Basically, I'm living that movie right now, which is how I know there's going to be a murder tonight."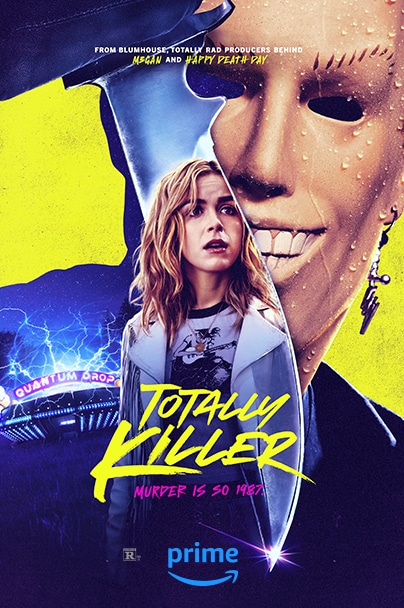 It's Halloween Meets Back to the Future
Jamie Hughes (Shipka) was not afraid of Halloween or infamous serial killers. But that all changes when the masked Sweet Sixteen Killer returns after 35 years to terrorize her town once again. Ignoring her mother's (Julie Bowen) wishes for her to stay inside, Jamie finds herself facing off with the killer in an abandoned theme park. During her escape, she ends up accidentally time traveling back to 1987, when the killer claimed his first three victims. Jamie is forced to navigate the unfamiliar and outrageous culture of the 1980s and stop the killer before she becomes trapped forever. At least she has her teenage mom (Holt) to help her, right?
Totally Killer also boasts a rad cast, complete with Shipka (Sabrina), Olivia Holt (Cruel Summer), Julie Bowen (Modern Family), and heartthrob Charlie Gillespie (Julie and the Phantoms). Randall Park, Lochlyn Munro, and Liana Liberato also star.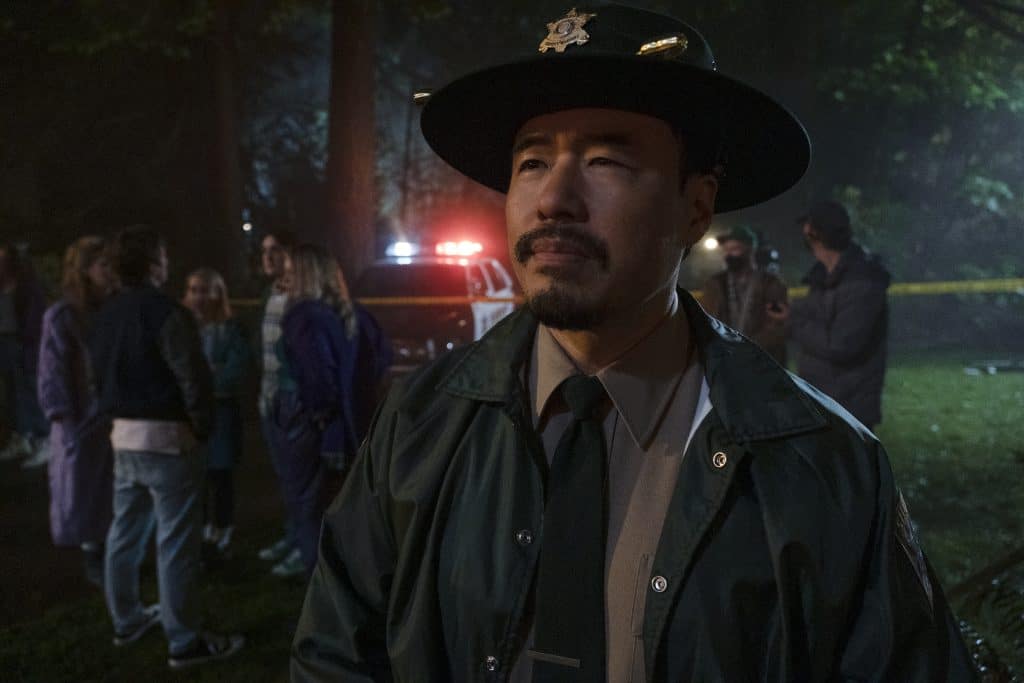 The slasher film was helmed by the amazing queer director Nahnatchka Khan (Always Be My Maybe) and is her first genre film. The screenplay was collaborative between David Matalon, Sasha Perl-Raver, and Jen D'Angelo. The film was produced by Jason Blum for Blumhouse, Adam Hendricks, and Greg Gilreath for Divide/Conquer.
This film is totally going on our spooky season watchlist. Totally Killer will premiere on Prime Video on October 6.
More Stories: