"I think if I had seen someone like Janae, I probably would have come to realize who I was a little bit faster in terms of gender and my identity in that way," McLeod tells Gayety.
The whodunnit mystery series One Of Us Is Lying is back for a season two and this time, the stakes are even higher.  As the Murder Club returns to solve another thrilling mystery at Bayview High (who is Simon Says?), Bronwyn, Cooper, Addy, Nate and Janae must do whatever it takes to protect each other and their deadly secret.
View this post on Instagram
Jess McLeod, who uses they/them pronouns, sat down with our own Caitlynn McDaniel to chat about the new season, what audience's can expect from Janae and how their character's arc closely reflects their own journey.
Related | Watch: More Sapphic Chaos Comes to 'The L Word: Generation Q' in Season Three Trailer
"Janae is really coming into their own in terms of figuring out their gender, how they relate to the world now that Simon is gone, and falling in love with themself," McLeod says.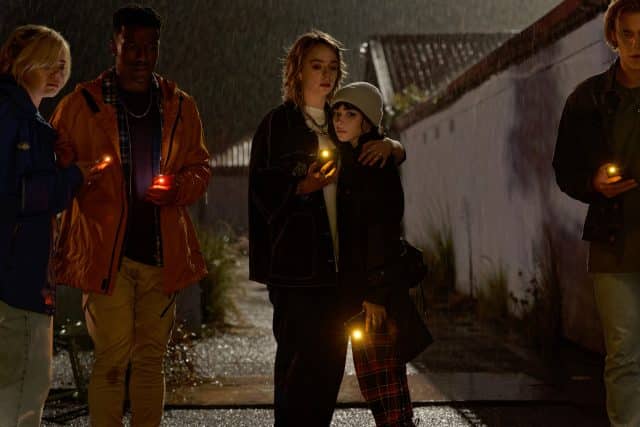 In season one, Janae is an outsider grieving the death of their best friend, Simon. But after the events during the season finale, Janae grows closer to the Bayview Four as Simon Says continues terrorizing the teens.
"I think because the stakes are so high, it's like everything else feels that much more intense, that much more immediate. There's this desperation to say how you feel or have the person you want."
For Janae, viewers will see the most change within their relationships with Bronwyn, Maeve, and Addy. "There's just a lot of realizing that compromise is important. Janae is also fiercely loyal and fiercely loving and we see a lot of that in those relationships specifically."
Janae's Life After Simon
In addition to Janae discovering where they fit in with others, McLeod says their character will do a lot of self-discovery this season. We already got to see their relationship with Maeve blossom in season one, so seeing even more authentic representation in a streaming series is fantastic.
"I'm very excited that people will get to see this very fluid, very confused, but their heart is in the right place kind of energy. I think that everybody around them is very supportive and not questioning their agency to decide for themselves. They are like, 'when you're ready, let me know.' Which is so wonderful to see on screen."
"It meant a lot to me to have the writers be so open to my experience. A lot of it is my experience, and that's really cool that they were so collaborative."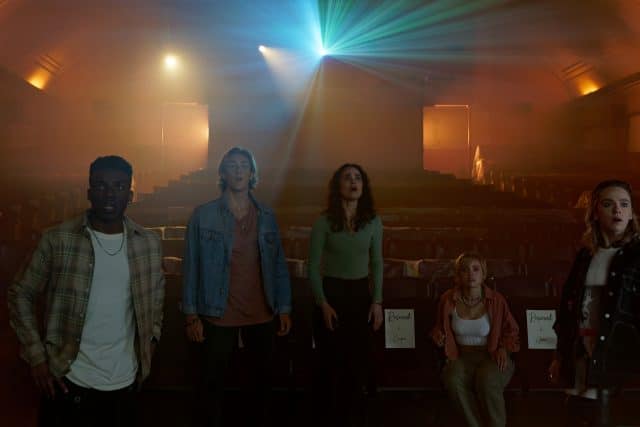 Straying From the Books
While the LGBTQ-inclusive series is based on the novels by Karen M. McManus, this season strays from the page. The second book, One of Us Is Next, focuses on Bronwyn's younger sister Maeve and an entirely new group of friends. Instead of follow the storyline, the new season decided to pick up where they left off.
"We absolutely wanted to keep telling the story of the characters from One of Us Is Lying," showrunner Erica Saleh said. "We wanted to keep telling the story we got to tell in Season 1. Where they end up at the end of Season one, just getting to, like, think they can trust each other and beginning to be honest about who they are, and then to have that all threatened by Jake's death [and] someone [who] claims to know what they did, that really just felt like the beginning of the story to us."
One Of Us Is Lying season two will premiere on Peacock on October 20. Watch the full interview with Jess McLeod here!