Be who you are. Love who you love. #PrideForEveryone
Google just announced one of the most emotional campaigns we've ever seen. In a blog post written by Google VP of Growth, Arjan Dijk, the announced the launch of their #PrideForEveryone campaign.
To bring the beauty of Pride to everyone in the world, Google enlisted the help of Googlers in 25 countries to march in their local Pride parades and capture the experience breathtaking 360 videos.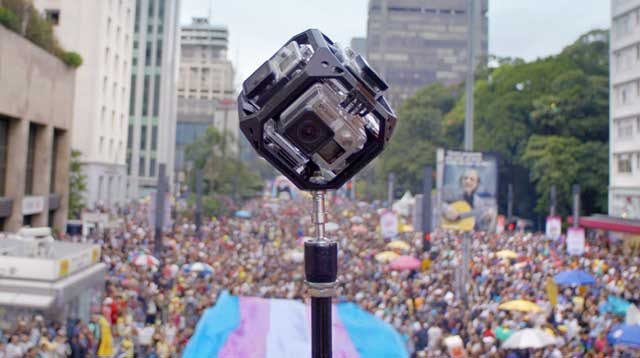 You can experience the virtual reality montage on YouTube 360 and Google Cardboard. Google's message to the world is summarized elegantly in Dijk's closing statement, which reads:
"With #PrideForEveryone, we stand prouder than ever in our embrace of the LGBTQ community. As always, we invite others to stand with us."
Although the tragedy in Orlando devastated the world, Google's effort to fight hatred and promote love will not go unnoticed.
You can experience the #PrideForEveryone spectacular below and please share it with your friends and family.