Nicole Kidman, Russell Crowe send Lucas Hedges to gay conversion therapy in Boy Erased.
LOS ANGELES (Variety.com) – Focus Features released the trailer Tuesday for Boy Erased, starring Lucas Hedges, Nicole Kidman, Russell Crowe, and director Joel Edgerton. The film follows Hedges' character, Jared, as he struggles to accept himself as a gay teenager in a religious community.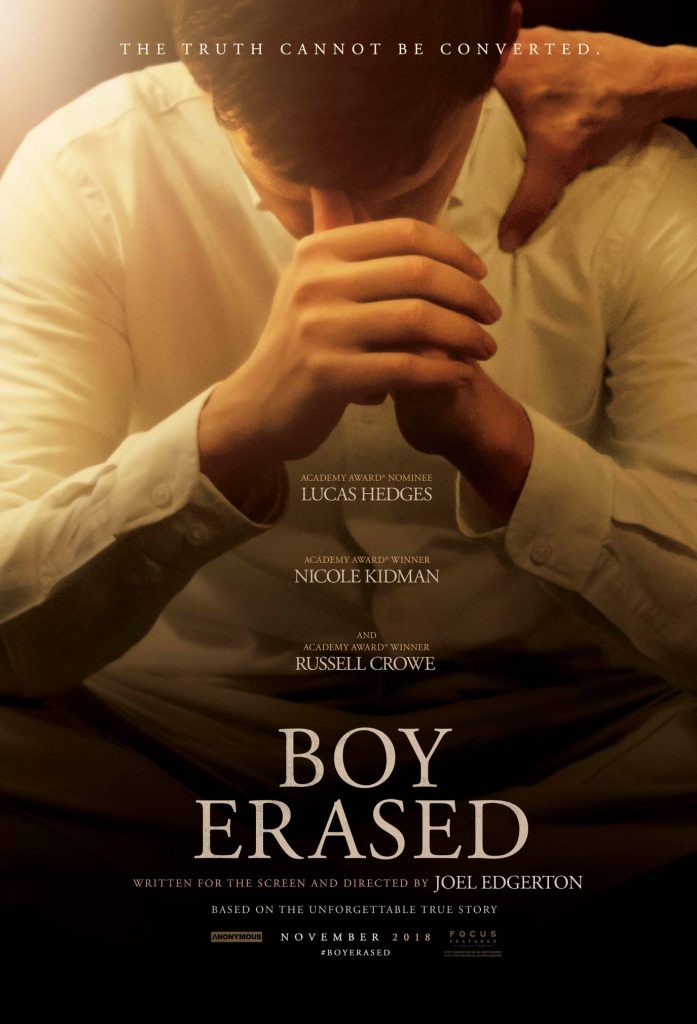 The trailer opens with a voiceover from Crowe as Jared's father, accompanying images of their family's small-town, pious lifestyle.
"Jared, I want you to do well," he says. "I want you to have a great life. I love you. But we cannot see a way that you can live under this roof if you're going fundamentally against the grain of our beliefs."
But Jared cannot lie to his parents — or to himself — any longer.
"I think about men," he tells them. "I don't know why, and I'm so sorry."
Beside themselves, Jared's father and mother, played by Kidman, enroll their son in a "refuge program" at the local church, run by Edgerton's character, who is conservative and homophobic.
"You cannot be born a homosexual," he says to a chapel full of boys like Jared. "This is a lie. It's a choice."
Related | Watch the Trailer for the CW's Charmed Reboot
The remainder of the trailer sees Hedges' character subjected to the program's cruel routines, which involve masculinity training sessions and beatings for nonconformists. Witnessing her son's distress, Kidman's character appears to have a change of heart.
"They say sometimes you've got to hurt a child in order to help them," she says. "But a mother knows when something isn't right."
Troye Sivan also stars in the movie, and his song "Revelation," which he wrote and performs, is featured in the trailer.
Boy Erased hits theaters Nov. 2.
Watch Lucas Hedges, Nicole Kidman and Russell Crowe in the new trailer for Boy Erased, featuring the new original song "Revelation" by Troye Sivan & Jónsi. In theaters this November.

Posted by Boy Erased on Tuesday, July 17, 2018