If she doesn't scare you, no evil thing will.
After years of anticipation, we finally caught a glimpse of Emma Stone as the iconic Disney villain Cruella de Vil. Stone will portray the black-and-white 'do sportin' knave in the upcoming film Cruella.
On Saturday, Disney Film chief Sean Bailey and director Craig Gillespie appeared at the Walt Disney Studios presentation at D23 to share details about the film. Cruella will tell the origin story of "one of Disney's so-called great villains," as Bailey explains.
Related | Disneyland Makes History With First Ever Pride Parade
The film also added Emma Thompson to the cast; she will star opposite Stone. Next Stone, in a prerecorded video clip from the London set, shared that Cruella takes place in 1970s London and will have "punk rock" feel.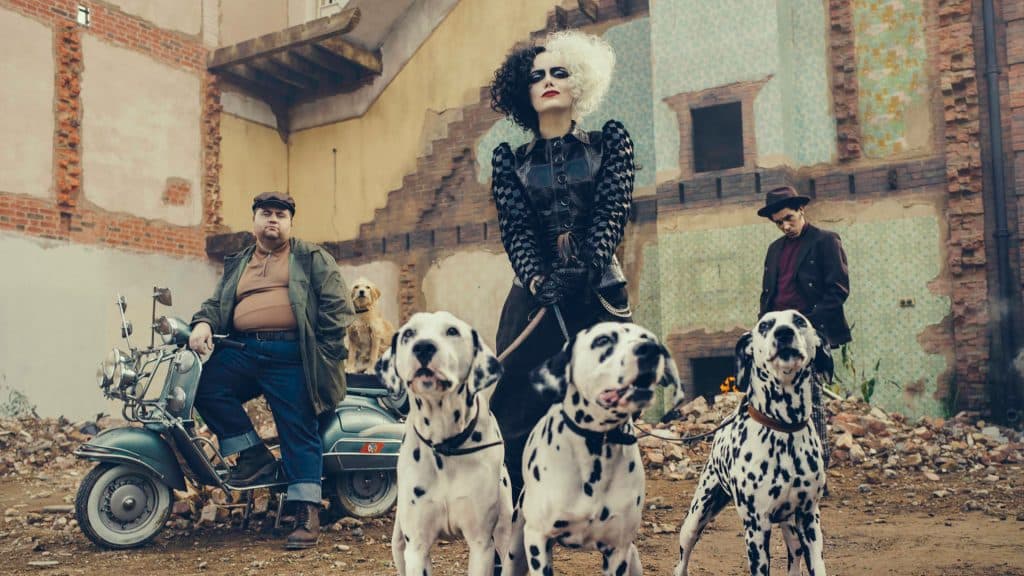 As seen in the first look photo, Stone personifies the spectacularly fashionable villain-to-be commanding three large Dalmatians (the other, flanked by two thugs, presumably Jasper and Horace
Disney's Cruella hits theaters May 28, 2021.