After a six-year hiatus, Oscar-nominated actor Elliot Page is making a cinematic comeback, taking on the role of a trans man for the very first time.
Elliot Page will star in Dominic Savage's independent drama Close To You as Sam, a trans man who has a chance encounter with an old friend on his way back home to a dreaded family reunion. In the opening scene, a shirtless Sam climbs out of bed before throwing on some clothes and heading downstairs to make tea. While not a novel concept in the film industry, this classic scene holds a deeply personal significance for Page.
Page's First Shirtless Scene
"Shooting on the day, I was getting out of bed and getting dressed, it was sort of clumsy, like, 'Oh, it would be great, he sleeps shirtless.' In the moment when you're making this, you're making it from this instinctual place that I don't know how to describe. It just sort of happens, but at the same time, it just felt natural," Page told Entertainment Weekly. "Showing this dude who's comfortable and present and waking up in his body, that means a lot to me. I never thought I'd feel that way, so it's nice to get to act it."
Not only is Page acting in the film, he also worked as a writer and producer. Working alongside Savage, who insisted on the actors improvising many scenes, Page recalled the liberating experience revisiting the challenges he faces in his daily life.
"The way I get to feel working now is far more embodied coming from that foundation, versus entering and not feeling that way. It's a huge shift. Doing something like this, complete improv, before, would've been close to impossible," Page explained. "The sensation of being able to do it and feel that present enough to do it, I just felt exhilarated every day. What a special film to do, first time [back on film], because it lets you feel embodied to the extreme."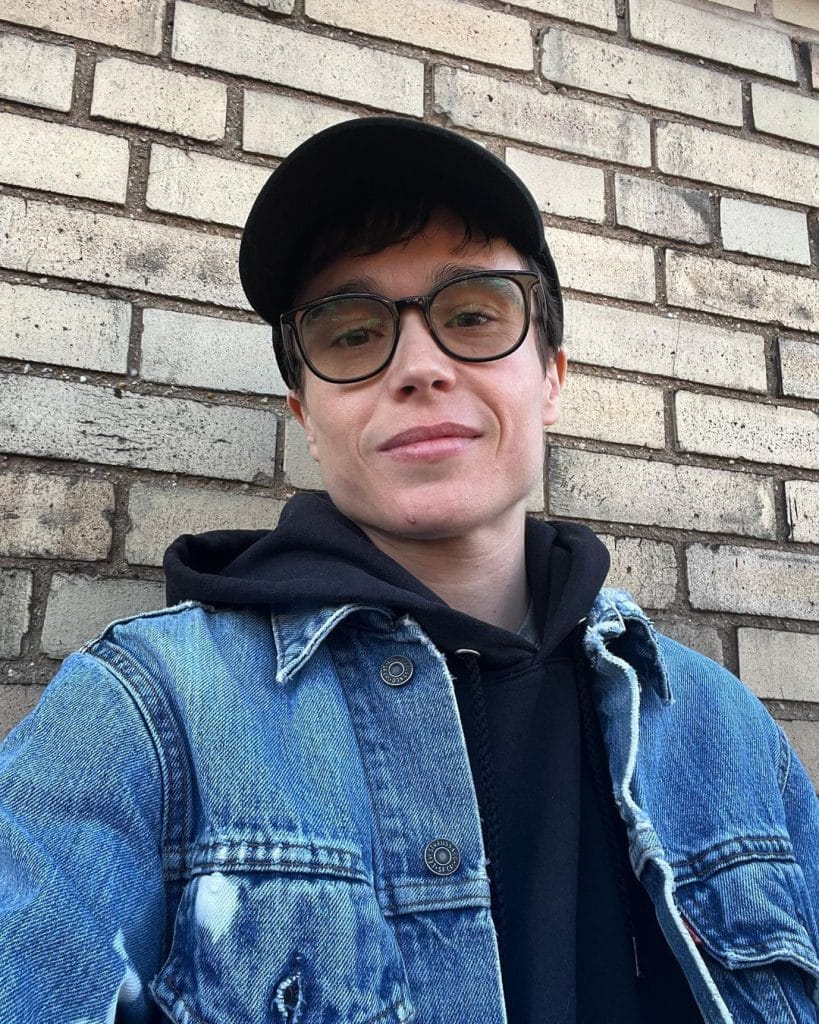 Related | Elliot Page Had a Secret Relationship with Kate Mara, Who Was Dating Max Minghella
Trans Joy
Since coming out as trans in 2020, Page has shared important moments in his journey with his Instagram followers, including his first shirtless photo.
"It's the little things … getting out of the shower, and the towel's around your waist, and you're looking at yourself in the mirror, and you're just like, 'There I am.' And I'm not having the moment where I'm panicked," he told Oprah Winfrey.
Following his own coming out, Page's character in the popular Netflix series The Umbrella Academy also came out as trans. "Meet Viktor Hargreeves," Netflix posted online. "Welcome to the family, Viktor — we're so happy you're here."
Close to You will make its theatrical debut at the Toronto International Film Festival, with the movie's release date still awaiting an announcement.
More Stories: