Disney drops surprise teaser trailer for the live-action Dumbo remake.
The animated Disney classic Dumbo is one of the darkest films in the vault. It's no surprise that Tim Burton directed the live-action adaptation, which soars into theaters on March 29, 2019. Burton has directed several other films for the studio, including The Nightmare Before Christmas (1993), Alice in Wonderland (2010) and Alice Through the Looking Glass (2016).
Early this morning, Disney dropped a spooky teaser trailer for the Dumbo adaptation and it looks eerie and enchanting. The remake stars Colin Farrell, Eva Green, Michael Keaton, Danny Devito and a CGI elephant.
Related | Lady Gaga Is Unrecognizable in First A Star Is Born Trailer
Disney describes the full plot of Dumbo as such:
Circus owner Max Medici (Danny DeVito) enlists former star Holt Farrier (Colin Farrell) and his children Milly (Nico Parker) and Joe (Finley Hobbins) to care for a newborn elephant whose oversized ears make him a laughingstock in an already struggling circus. But when they discover that Dumbo can fly, the circus makes an incredible comeback, attracting persuasive entrepreneur V.A. Vandevere (Michael Keaton), who recruits the peculiar pachyderm for his newest, larger-than-life entertainment venture, Dreamland. Dumbo soars to new heights alongside a charming and spectacular aerial artist, Colette Marchant (Eva Green), until Holt learns that beneath its shiny veneer, Dreamland is full of dark secrets.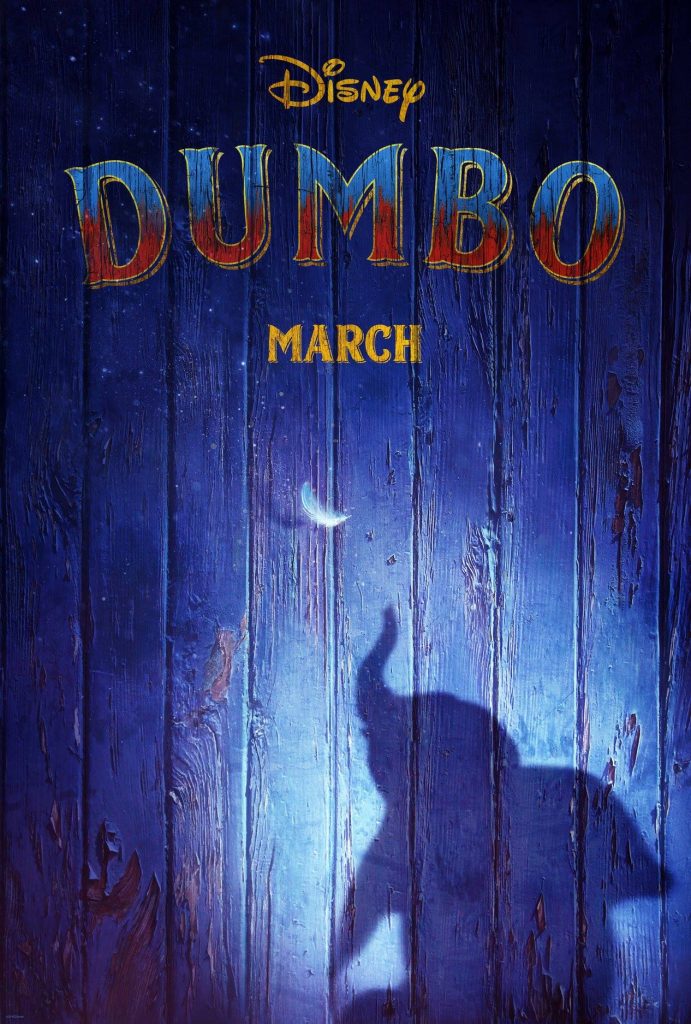 Whether Dumbo can convert magic to box-office profits doesn't matter; the studio's line-up of live-action remakes includes Christopher Robin, Aladdin, The Lion King, Mulan, The Little Mermaid, Snow White, a Cruella de Vil 101 Dalmatians spinoff and multiple Peter Pan movies, which are all in development. There are even rumors of a Fantasia spinoff starring the deity Chernabog.
However, Dumbo is first up; it glides to theaters on March 29, 2019.
This March, the beloved tale will take you to new heights. Watch the new trailer for Disney's Dumbo.

Posted by Dumbo on Wednesday, June 13, 2018