Disney has always had queer-coded characters. Although the portrayals are not always positive, characters like LeFou from Beauty and the Beast and Terkina from Tarzan add a hint of queerness to the storylines of many Disney films.
While queerness is rare in leading Disney characters, the House of Mouse has stood by its decision to include diverse characters. For example, in the live-action adaptation of Beauty and the Beast, LeFou is given some redeeming qualities and even finds love in the final moments of the film.
Related | Watch Frozen's Caissie Levy Perform 'Let It Go' Live
Despite backlash from conservatives, Walt Disney Studios defended its decision to include LGBTQ characters in its films. It's clear the entertainment giant believes LGBTQ kids deserve to grow up with characters they can look up to and emulate.
Without further adieu, here are 18 Disney characters who are probably LGBT.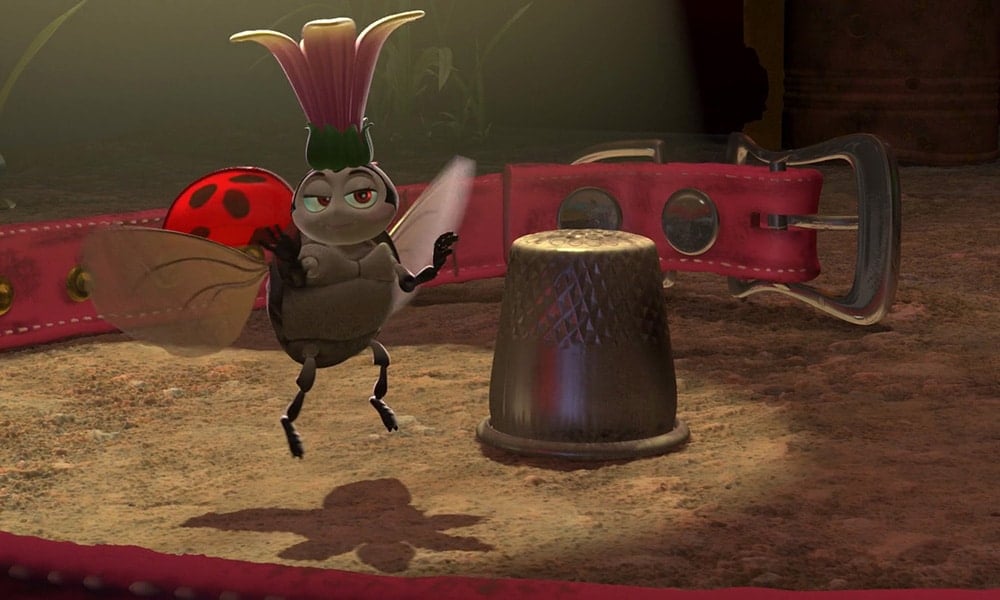 1. Francis (A Bug's Life)
Francis is a ladybug and a career drag queen who joined the circus. He is extremely short-tempered and frequently mistaken for a girl, which really ticks him off.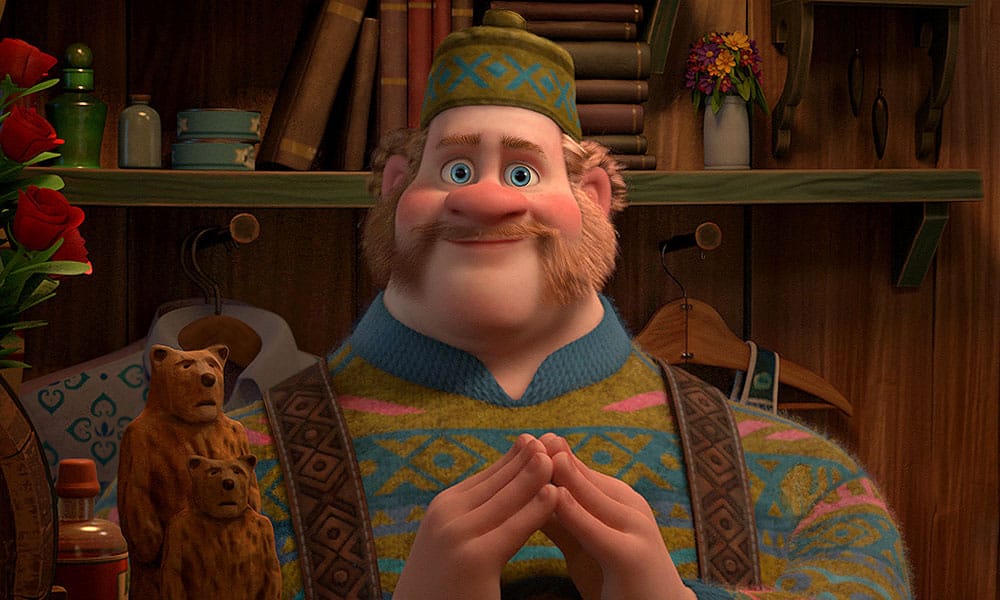 2. Oaken (Frozen)
Oaken is the owner of Wandering Oaken's Trading Post and Sauna in the animated feature Frozen. There's a short scene in which Oaken says "Hello family!" and opens a sauna door. The family inside the sauna consists of four adorable children and a blond hunk. Many hypothesize that Oaken and the strapping man in the sauna are a gay couple, raising kids together.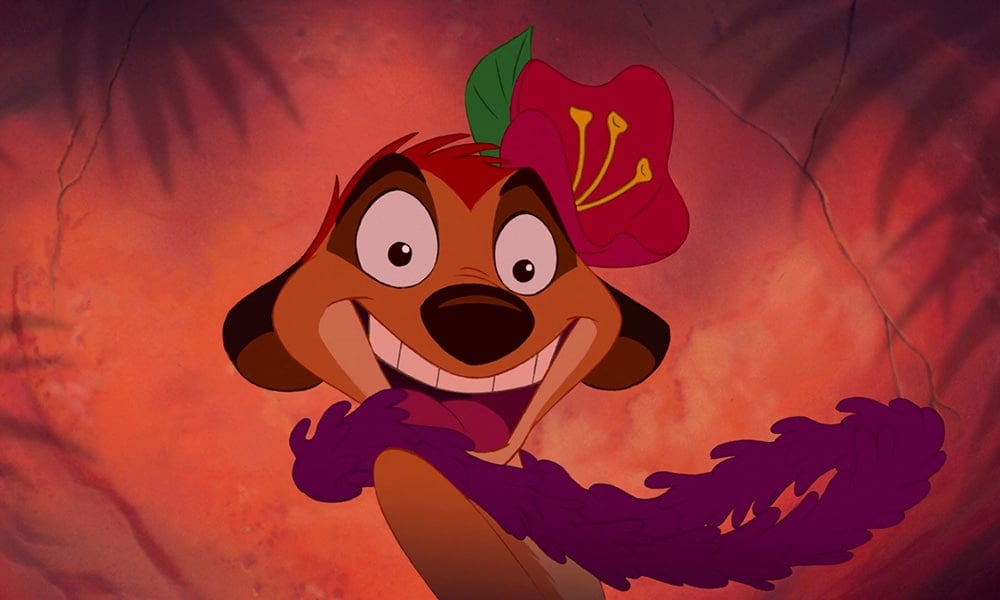 3. Timon (The Lion King)
Timon is a wise-cracking meerkat who likes to "dress in drag and do the hula." As a couple, Timon and Pumbaa the warthog have a healthy, committed, relationship.
4. Ken (Toy Story)
While Toy Story Ken isn't quite as flashy as Earring Magic Ken, he' still fancy AF.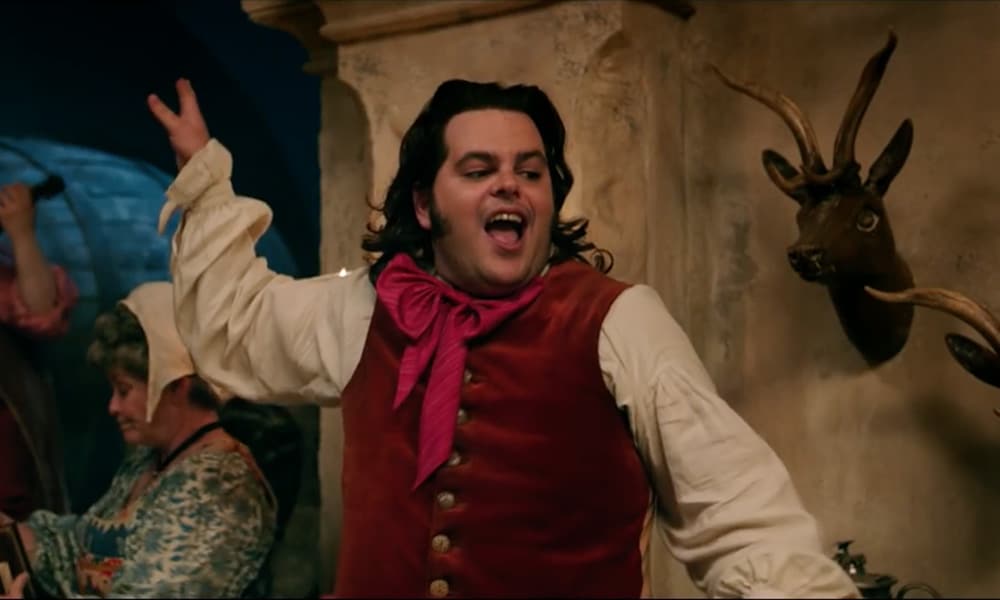 5. LeFou (Beauty and the Beast)
As we mentioned earlier, LeFou come out of the closet officially in the live-action adaptation of the eponymous classic. But, even in 1991, LeFou was obviously not straight.
6. Merida (Brave)
Merida is the ultimate power lesbian. She's amazing with a bow and doesn't take crap from anyone.
7. Mulan (Mulan)
If Mulan and Merida hooked up, they would be an unstoppable power couple. 'Nough said.
8. Baloo (The Jungle Book)
Baloo is the best kind of bear. He's a bit of an exhibitionist and very proud of his body. That's why he only cares about the bare necessities!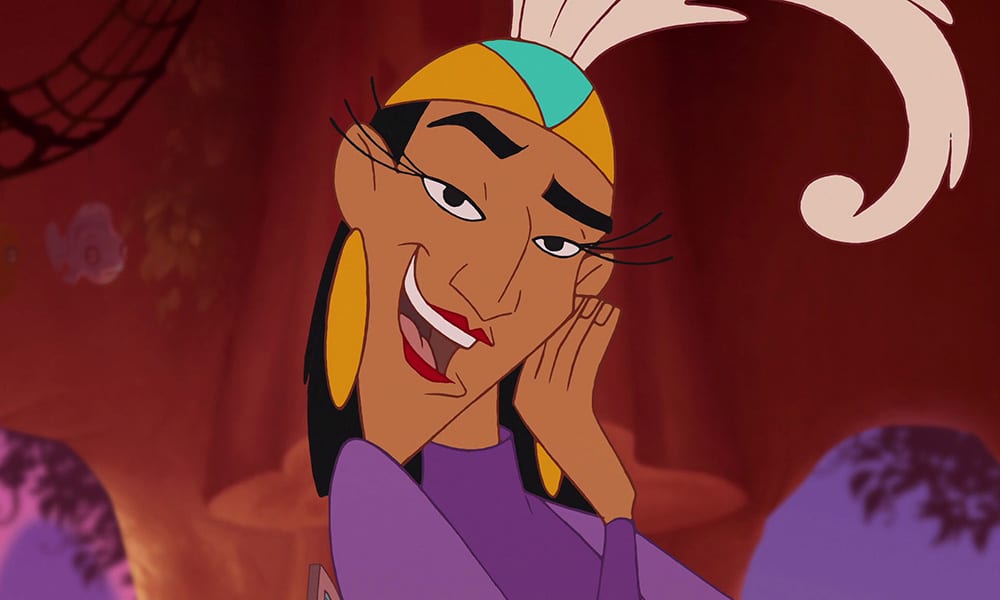 9. Kuzco (The Emperor's New Groove)
Kuzco may be the emperor of Peru's Kuzconian Empire, but he's definitely more of a princess in our book. Plus, that queen loves a moist meat pie.
10. Chi-Fu (Mulan)
Chi-Fu is one of the more queer characters in the Disney world. Although he doesn't have a partner, he's proud of who he is and shares his confidence with his military buds. Remember that skinny-dipping scene? Yeah, thought so.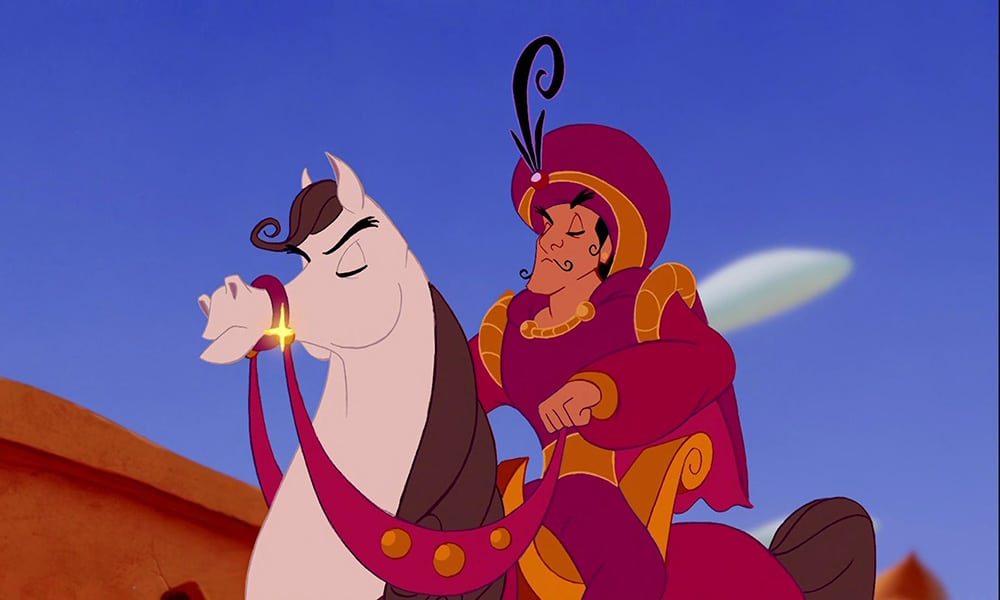 11. Prince Achmed (Aladdin)
Although Prince Achmed is only in the film for a brief moment, it's enough time to tell he's in the closet. Think about it; he's in a huge rush to marry Jasmine and he's never met her.
12. Governor Ratcliffe (Pocahontas)
That glitter says everything.
13. Terkina (Tarzan)
Out-and-proud comedian Rosie O'Donnell voiced Terk, so she was inherently queer. Then animators made her extremely androgynous with no interest in male apes. Plus, she's best buds with Tarzan.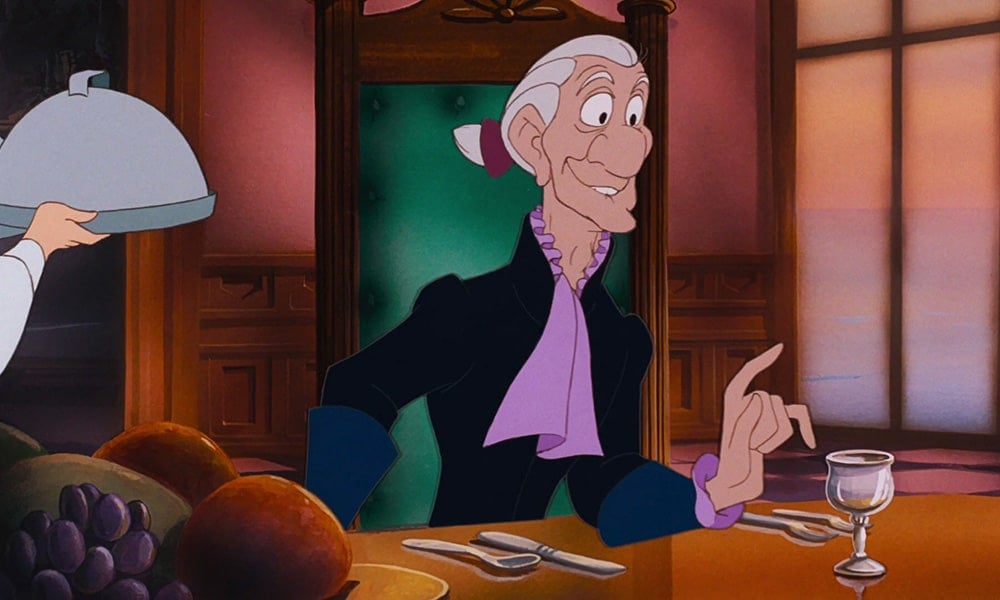 13. Grimsby (The Little Mermaid)
Grimsby cares way too much about Prince Eric to not have some closeted feelings for him. Remember when Grimsby says, "Eric, I think you swallowed a bit too much sea water…"? Like … leave him alone. If he wants to swallow, let him swallow.
14. Prince Eric (The Little Mermaid)
Vanessa (aka Ursula in disguise) had to hypnotize Eric so that he would fall in love with her and he was terrified to kiss Ariel. Gay! Come out already, Eric.
14. Hades (Hercules)
It's not nice to use the word "flaming" to describe a queer person, but in Hades case we can make an exception. He's literally on fire.
15. Shang (Mulan)
Ironically, Shang is originally attracted to Mulan when he thinks Mulan is male. He only acts on his urges after Mulan reveals that she's female. Bisexual much?
16. Hugo (The Hunchback of Notre Dame)
Hugo is extremely flirtations with Djali, and in its sequel, the adorable goat reciprocates his affections in the end of the film. A happily ever after between a gargoyle and a goat.
17. Genie (Aladdin)
Genie is constantly in and out of drag, and he knows more about pop culture than Perez Hilton. He even admits to his knack for interior design, singing, "I'm getting pretty fond of you, kid," he says after saving Aladdin. "Not that I want to pick out curtains, or anything."
18. Scar (The Lion King)
Scar is quite possibly one of the most stereotypically gay Disney characters of all time. His sharp facial features resemble drag makeup, his lean physique (as compared to the beefy Mufasa) emasculate him and his voice is beyond sassy.
As you can see by the 18 characters listed above, queer-coding in Disney films is rarely about same-sex attraction. It's about the appearance, expressiveness and gender performance of a character.