Taylor Swift has taken up temporary residence at Los Angeles' SoFi Stadium, where she has performed for five enchanting nights. Her last concert is set for Wednesday night and will be headlined by HAIM and GAYLE. As expected, each show has brought a new audience of celebrities, like Selena Gomez, Emma Watson, Diplo, Shania Twain, Billy Joel, Jennifer Lawrence, Drew Barrymore, and Paul Rudd.
While we have enjoyed seeing so many of our favorite stars exchange friendship bracelets with Swifties, none of it prepared for us to see Channing Tatum with a pink rhinestone heart on his face.
Television personality Gayle King attended Swift's concert on August 5 and delivered some of the best photos of Tatum we have ever seen. He attended the concert with his daughter Everly and really embraced his role as "daddy."
The Magic Mike actor was caught sporting cut-off jorts, a bejeweled face, and a shirt with altered T-Swift lyrics. It read, "It's me, hi, I'm the daddy it's me." Could it get any better than that?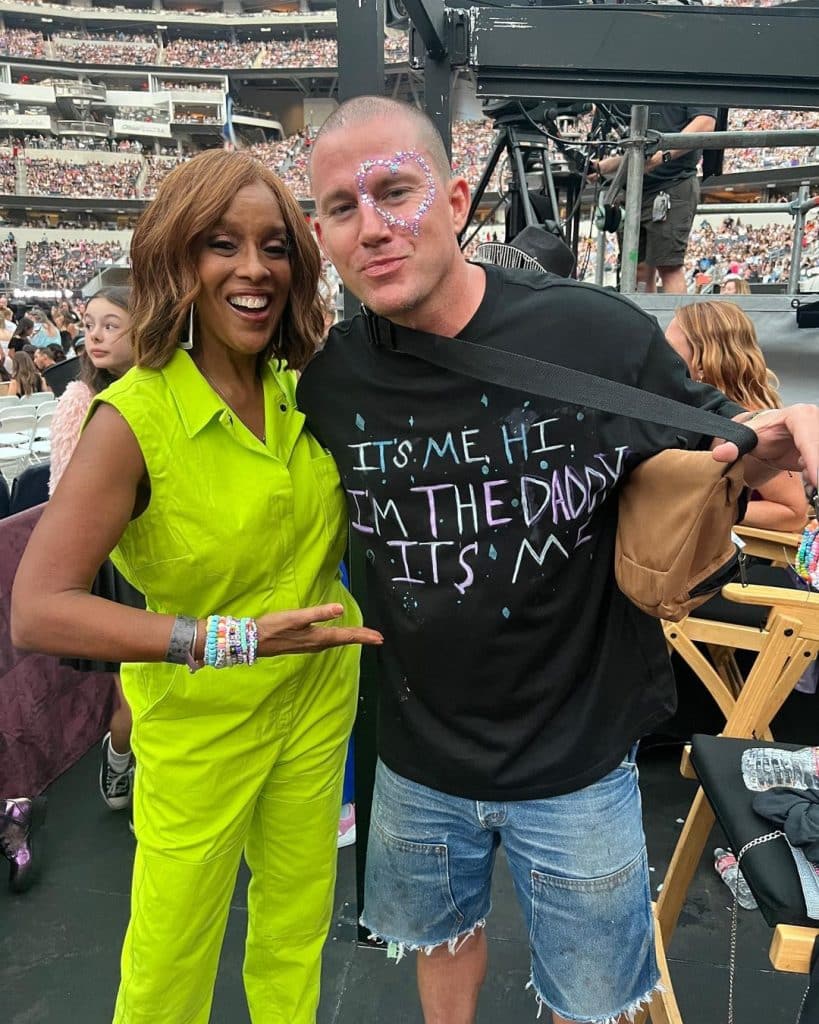 Indeed, the answer is a resounding yes! Tatum effortlessly flaunted his dance prowess to the beats of "Shake it Off" and shared a heartwarming bracelet exchange with fellow devoted Swifties. How utterly charming!
Someone give Channing Tatum a "Daddy of the Year" award right now!
More Stories: