It's a happy spooky season after all!
It's a good day to be a Boygenius fan. Unless you were not at their Boston show and did not get to see the surprise performance from Hozier. But still, it's a good day. The indie rock trio – composed of Julien Baker, Phoebe Bridgers, and Lucy Dacus – announced new music on Tuesday, and fans are going wild.
And rightfully so. The band's first studio album, the record, dropped in March and was well-received by fans and critics alike. This is why the promise of new music on the spookiest day of the year is almost too much for us to handle. The band casually announced the EP, titled the rest, on Instagram and broke it live to fans at their Boston concert Monday night.
The fans in attendance may never recover, considering they also heard a new Boygenius song live and saw Hozier come out to perform "Salt in the Wound."
The first song on the EP is titled "Black Hole" and was performed by Boygenius at their last concert. The band teased the titles of the last three songs, but we may not know for sure until October.
Who is Boygenius
Boygenius is an indie rock supergroup that comprises three incredibly talented singer-songwriters: Phoebe Bridgers, Lucy Dacus, and Julien Baker. Each member of this dynamic trio had already established a strong presence in the indie music scene with their solo careers before coming together to form Boygenius. Their collaborative project resulted in a self-titled EP released in 2018, which was met with critical acclaim. Boygenius is known for its hauntingly beautiful harmonies, introspective lyrics, and a raw emotional depth that resonates with listeners. Their music reflects a unique blend of indie, folk, and rock elements, and their combined talents have made them a force to be reckoned with in the music industry.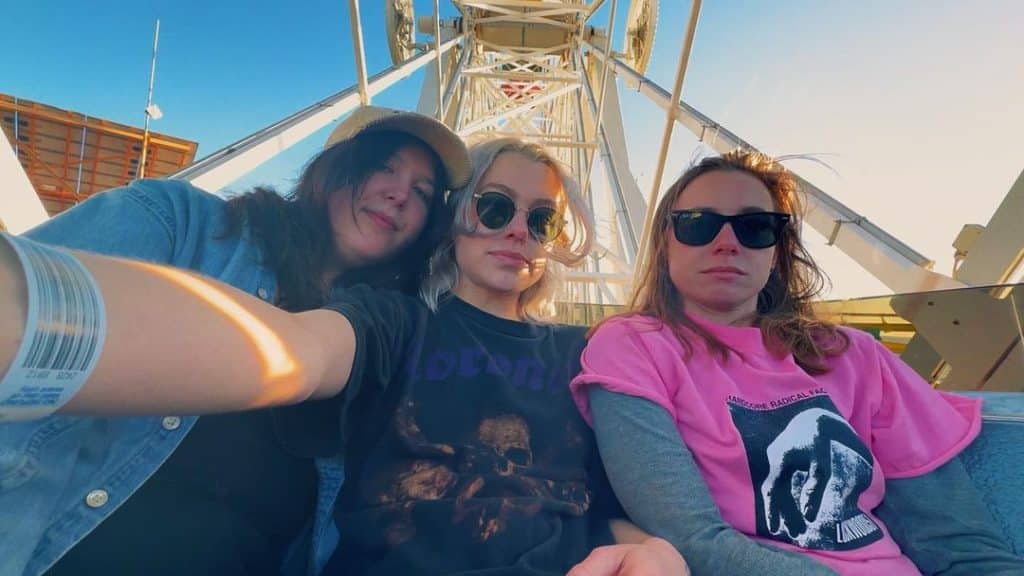 Not only has the group mesmerized audiences with their music, they have also used their platform to champion LGBTQ+ advocacy. Through their lyrics and public statements, they have openly addressed issues of sexuality, identity, and acceptance, resonating deeply with LGBTQ+ fans.
"The government being actually actively trying to kill the coolest people is something I think about every day," Bridgers said in an interview with Them. "It's so overwhelming how different the world would be if the AIDS epidemic had never happened. It's so overwhelming to me, to my exact world, everything that I value."
Boygenius' EP the rest will be available to purchase and stream on Friday, October 13. You can pre-order it here.
More Stories: