Anne Hathaway captivates as an enigmatic seductress in the latest Eileen trailer directed by William Oldroyd.
Based on the novel of the same name by Ottessa Moshfegh, with a script from Moshfegh and her husband Luke Goebel, Eileen tells the story of a young secretary who becomes enchanted by Rebecca, the glamorous new counselor at the prison where she works.
In the new trailer released by Neon, Eileen's once bland life at a Massachusetts prison is now full of color. The two seem to do everything together, like share a cigarette while filing papers ("nasty habit, that's why I like it"). Between secret confessions, intimate touches, and tender dances, it's not hard to see why the woman would quickly fall under the blonde bombshell's spell.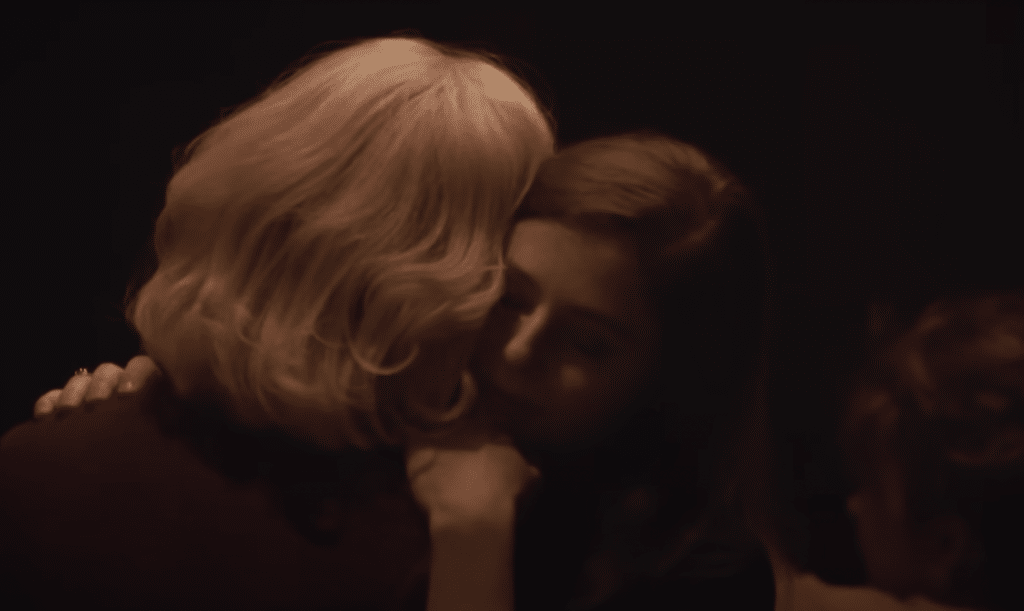 But, as the trailer progresses, we realize that things aren't as perfect as they initially appear. Dark secrets are lurking in the shadows.
Watch the new Eileen trailer here
Related | Nicholas Galitzine & Anne Hathaway to Headline a Rom-Com Inspired by Harry Styles Fanfiction
"Love will make you crazy. Love will make you kill," a voice narrates over the trailer. Meanwhile, rapid-fire clips show Eileen brandishing a gun at Rebecca, them sharing a passionate kiss, and someone flipping through gruesome, bloodied photos.
Eileen also stars Shea Whigham, Sam Nivola, Siobhan Fallon Hogan, Owen Teague, and Peter McRobbie.
It will premiere in theaters on December 8.