The word "twink" has been connected to discourse concerning queer culture for decades. The New York Times recently published an article titled "Welcome to the Age of the Twink." The essay explores the history of the word "twink" and its relevance to the young men it describes.
While its historical context is debated, most people — queer and straight — understand its modern meaning:
"The origin of the term has been disputed — some trace its history to 'twank', 1920s British slang for a client of gay male prostitutes, while others insist it's a vulgar riff on the cream-filled Hostess snack — twinks are young, attractive, hairless, slim men."
Related | Westworld's Simon Quarterman Opens Up About Stripping Down
For many years, depictions of twinks were rare in Hollywood, but last year that changed when a twink, Timothée Chalamet,  nearly took home an Academy Award for Best Actor.
"There's a scene in Call Me by Your Name that I can't get out of my head. (No, not that one.) It happens near the beginning of Luca Guadagnino's gay odyssey, when Armie Hammer's character, Oliver, sweaty from volleyball, pauses to steal a drink from Elio, played by Chalamet. Sensing Elio's nervousness, Oliver begins to massage his shoulder."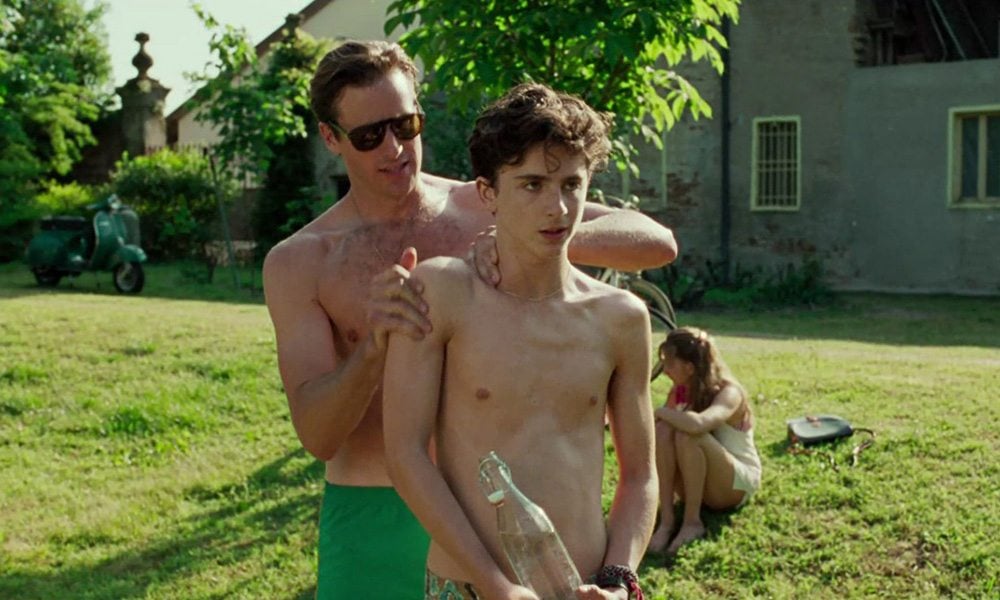 "This is memorable not because we're watching two straight actors perform a pas de deux of muted gay desire, but rather because of their difference in size. Hammer, 31, is 6-foot-5, with broad shoulders and body hair. Chalamet, 22, is five inches shorter, naturally smooth, with a pronounced clavicle and a concave torso. By gay male standards, he's the ultimate twink.
In the video below, MrMan.com showcases the top five steamiest twink scenes in Hollywood.
Watch the video below, and click here for more Hollywood stars exposed.