Beverly Hills, 90210 actor Brian Austin Green said he finds raising his son Kassius "fascinating" and hopes to encourage others to not push their opinions on others.
In a guest appearance on Lance Bass' podcast, "Frosted Tips," Brian Austin Green admitted he did not know his son was part of the LGBTQ+ community before his coming out.
"My son being gay, it was unknown for me," he said. "I think a lot of people are afraid of the unknown, whereas I'm not."
Green shares his 21-year-old son with his ex Vanessa Marcil. He told Bass that he would frequently strike up conversations with his son to learn more about the queer community.
"I would get into these conservations with Kash where it was like I really wanted to understand the things that seemed so different to me at first. And then you realize, 'Oh, this isn't different at all.' It's just your choice of partner. It doesn't affect me at all.
"And that's the thing I'm always trying to beat into people now. It does not affect you," he continued. "Why do you care so much? And why are you literally trying to bully your feelings and your opinion into something that literally does not affect you at all?"
Raising LGBTQ+ Youth
Though we wish all households could be this accepting of their child's sexual or gender identity, that is not the case. The NSYNC member and host wasted no time in highlighting this and commending Green for his open-mindedness.
"He was so lucky to be able to be in your family because so many kids out there don't get that," Bass said. "And even if their parents accept them, there's a lot of times when the kid still knows that they still disagree with it."
According to a survey from The Trevor Project, less than 40 percent of LGBTQ+ youth find their home to be LGBTQ-affirming.
In addition to Kassius, Green also shares kids Noah Shannon, 11, Bodhi Ransom, 9, and Journey River, 7, with ex-wife Megan Fox. He also has a one-year-old son with fiancée Sharna Burgess. He said raising children is synonymous with raising future adults.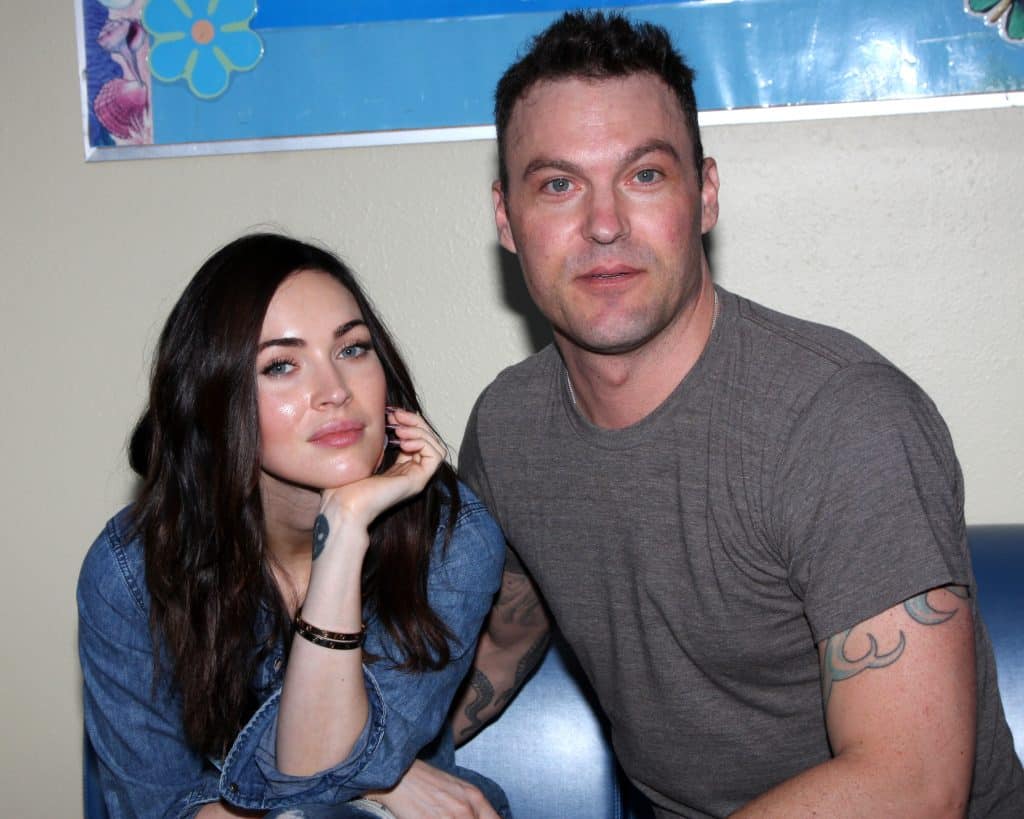 "It's the waking up in the morning, making breakfast, it's having the hard conversations about things, it's going to the school, it's doing homework afterwards. It's really morally helping these kids learn these skills that they can then move into adulthood with because you're not going to be with them forever."
Green said he is "incredibly fortunate" to raise kids alongside Fox. "We co-parent really well together. When we need to, we communicate really well, we're open to things, we don't take things personally. It is my goal and I think it's her goal as well that the kids are in as healthy an environment as they can be in."
More Stories: