Alice Oseman, the author of the adored queer book series Heartstopper, expressed her outrage of laws limiting youth's access to LGBTQIA+ novels.
Season two of Heartstopper is only weeks away, and based off of the teasers and trailers Netflix has released, it's going to be well worth the wait.
Heartstopper is a heartwarming queer rom-com that revolves around the lives of teenagers Charlie (Joe Locke) and Nick (Kit Connor) as they navigate school and discover love. Created by Alice Oseman, the webcomic and graphic novel on which the Netflix series is based has touched the hearts of many.
The TV series and beloved graphic novels have both been praised for their incredible representation, which allows LGBTQIA+ youth to see themselves positively depicted in modern drama. Unfortunately, there are many locations where access to these kinds of books is limited.
Bookstore in Hungary Fined For Selling Heartstopper
The government in Hungary is imposing fines on a retailer for selling the beloved graphic novels without the required closed wrapping. They are citing a controversial law that prohibits the dissemination of LGBTQ+ content to individuals under 18.
The BBC reported that the Hungarian government fined the retailer Lira Kiskereskedelmi Kft 12 million forints ($36,041) for selling a Heartstopper book without wrapping it. The government stated that the books depicted homosexuality and inappropriately placed them among literature intended for minors. Hungarian Prime Minister Viktor Orban introduced the controversial law in 2021, aiming to ban the "display and promotion of homosexuality" to individuals under 18, under the pretense of protecting the country's Christian values and children. Despite complaints from human rights groups and the European Union, the law remains in effect.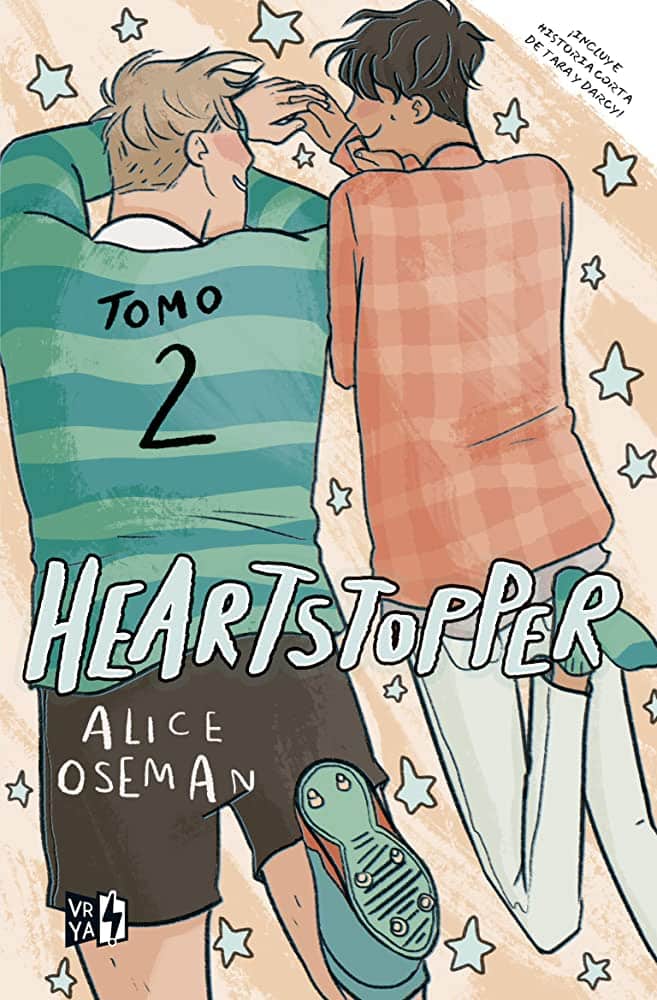 Upset by this development, Oseman took to her Instagram stories to express her outrage over the homophobic law.
"Really sad and angry to hear about this happening. Queer young people deserve to see themselves in literature. Queerness is not inappropriate for kids," she wrote. She also sent her support to everyone fighting against this issue and standing up for queer books.
LGBTQIA+ Books Face Bans Worldwide
Despite its popularity, Oseman's book has faced bans from bookshelves before, even within the US. Earlier this year, a Florida school district prohibited all three Heartstopper books and the author's other novel, Radio Silence.
"Racism, homophobia and transphobia are thriving under the guise of 'concern for children'. This is not just a US issue either," Oseman responded. "We're seeing the exact same 'concern' in the UK."
In addition to affecting LGBTQ+ books, the bans also impact Black authors and books discussing racism and racial justice.
Netflix will stream Heartstopper season two on August 3.
More Stories: