Sorry mom, I'm running away to join Harry Styles' circus!
Grammy Award-winning artist Harry Styles has dropped another music video ahead of his final performance for the nearly two-year-long Love on Tour.
Styles teased the video during his performance in Lisbon, Portugal earlier this week. While singing "Daylight" from his recent album Harry's House, the screens in the arena changed from showing live images of the performers to a still of Styles dressed as a yellow bird. Longtime fans of the "As It Was" singer have seen snapshots of Styles dressed in this exact outfit from months ago, and were eager to see the video finally see daylight.
Last year, Styles collaborated with James Corden to create a low-budget music video for the same track using only the props found in a random apartment in New York. The video appeared during an episode of Corden's Late Late Show. However, this did not stop the singer from giving the song a proper music video, complete with tightrope walking, knife throwing, and a bird being shot out of a cannon. Don't worry; they're not real birds, just Styles dressed as a bird.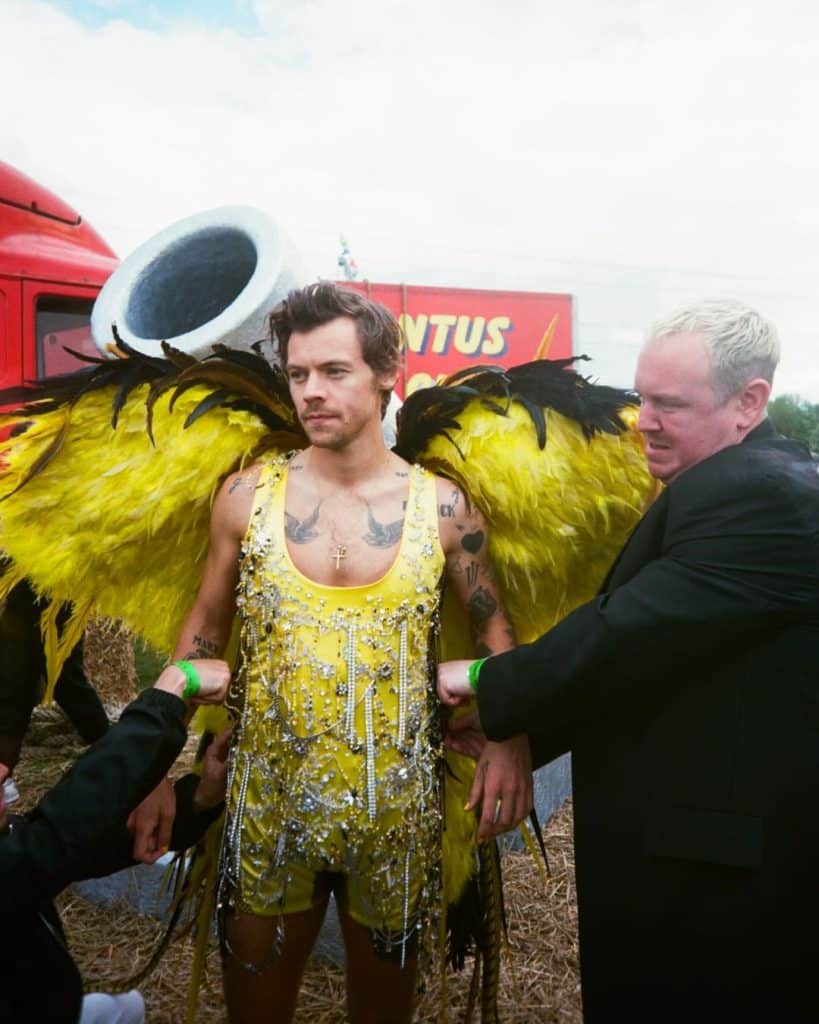 The whimsical video needs no explanation. In fact, when he properly announced the music video, he simply wrote, "It's just a video. Just for you."
The clip is just short of three minutes and shows what life would be like if the performer ran off to join the circus instead of becoming a global pop star. He walks around the circus grounds trying out different acts and even gets to show off his juggling skills. At one point, Styles is launched out of a cannon wearing a shimmering yellow leotard and matching feathered wings. Don't worry, he has lots of practice soaring through the air.
Watch the new music video below.
Styles will wrap up his final leg of Love on Tour on Saturday in Italy.