Our favorite gay detective Benoit Blanc is back for another whodunnit mystery!
Get ready because a new murder mystery is about to begin. A new trailer released by Netflix is giving us a closer look at Rian Johnson's Knives Out sequel, Glass Onion. Can you piece together who the killer is before it's too late?
Related | Meet the Queer Cast of 'American Horror Story: NYC'
Or is it all just a game? In the video, tech billionaire Miles Bron (Edward Norton) reveals that he has invited his close group of friends to his private Greek island to solve a murder. His murder, to be exact. But it doesn't look like everyone is playing by the rules.
"For at least one person, this is not a game," Blanc (Daniel Craig) says in the trailer.
Not all hope is lost for the group as a well-known detective is also coming on the weekend getaway: Benoit Blanc (reprised by Daniel Craig).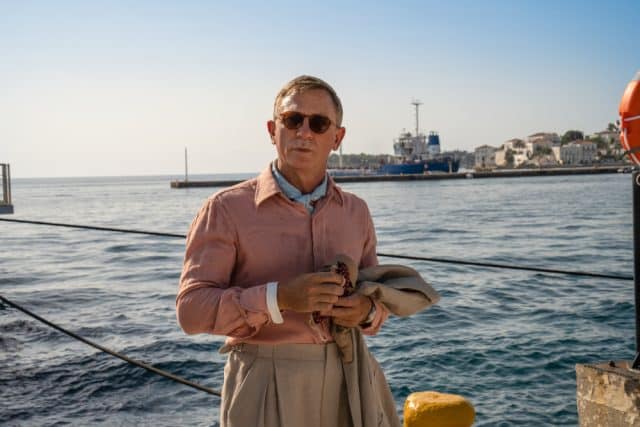 Johnson and Craig Talk Mystery and Blanc's New Lover
Following the success of the first film, Johnson is returning to direct the movie and is warning viewers that the mystery itself is not what will keep everyone in their seats.
"Remember first and foremost that you're making a movie and that it has to dramatically work before it intellectually works as a puzzle. That's actually still the hard part: creating a good story that feels unique and feels exciting and emotionally feels satisfying at the end." We'll have to wait and see if the audience's reaction holds up to Johnson's expectations.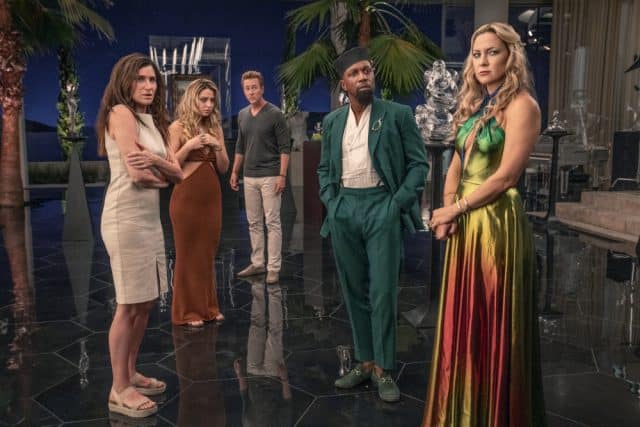 In addition to Craig and Norton, the mystery stars Kathryn Hahn, Leslie Odom Jr., Jessica Henwick, Madelyn Cline, Kate Hudson, Dave Bautista, and nonbinary actor Janelle Monáe. From what we can tell from the trailer, Monáe will have some killer scenes!
As for Blanc, Johnson previously revealed his sexuality during a press conference at the London Film Festival. Meanwhile, Craig let slip that the sequel film will introduce a lover for Blanc, and he can't wait for everyone to see which actor will play him.
"No spoilers, [but] who wouldn't want to live with that person?"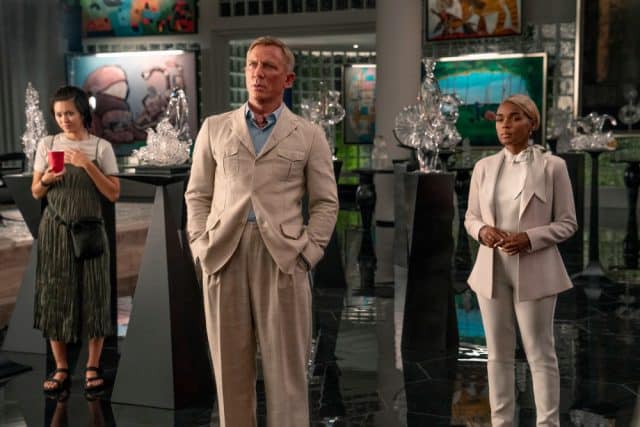 Glass Onion: A Knives Out Mystery premieres December 23 on Netflix.