Olympic knitter Tom Daley heard you, and he's more than willing to warm your willy.
Out diver Tom Daley recently revealed that "willy warmers" (also known as a c*ck sock) are among the kinkiest knitting requests he receives. Ask, and you shall receive; Tom Daley's "willy warmers" are on sale now for a limited time.
Related | Tom Daley Reveals His Kinkiest Knitting Request
In a post to Instagram, Daley announced his new line to the world, saying, "So excited to launch the official #MadeWithLoveWillyWarmer."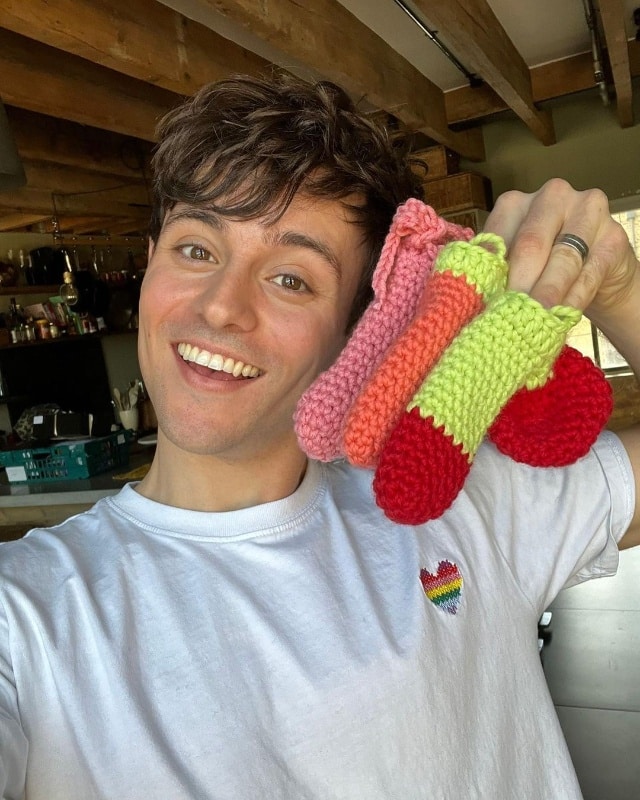 The 27-year-old athlete continued, "With fuel prices on the up, that'll keep your (or a loved one's) pecker perky and piping hot all year round. It's also completely universal!"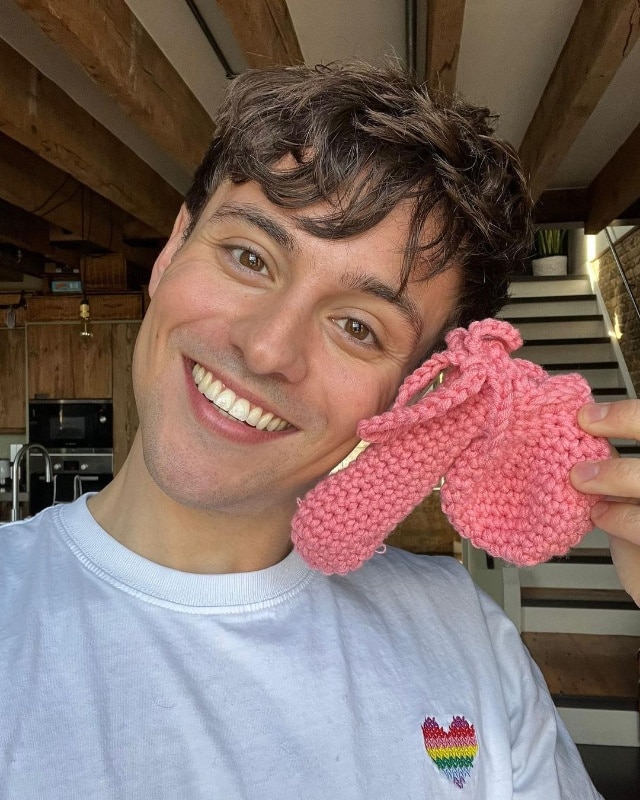 He described ways to wear and use your warmer, and they're quite versatile. He explained you can wear your willy warmer in five fun ways, including:
As a naughty necklace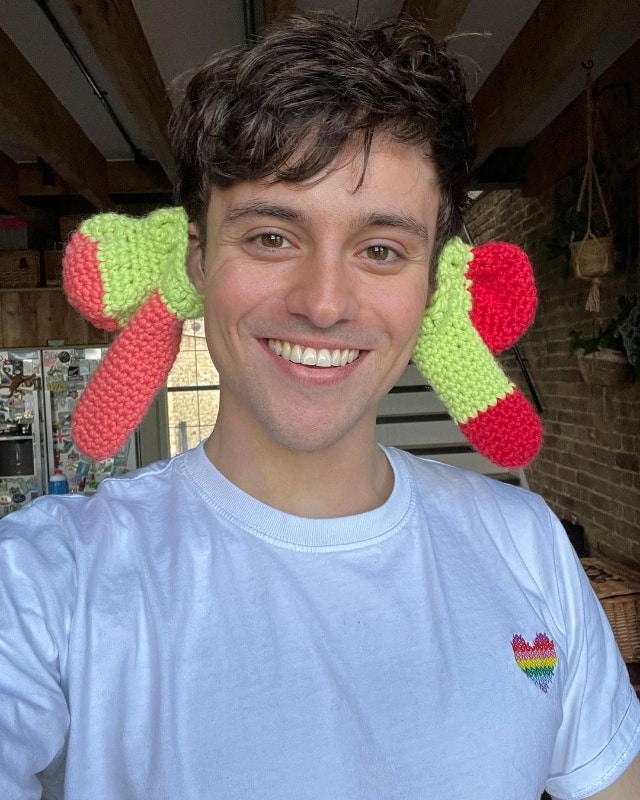 Extravagant earrings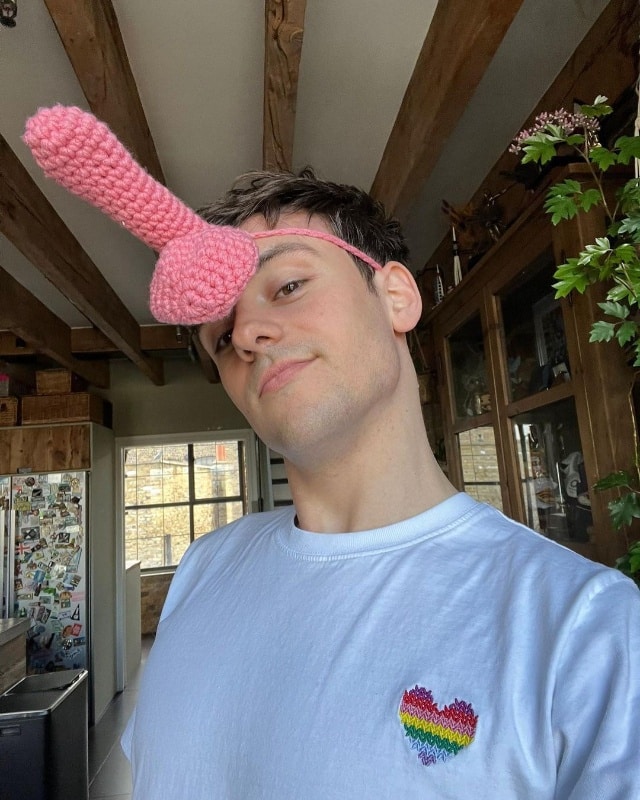 A beautiful headband
As a wondrous pouch or Christmas tree bauble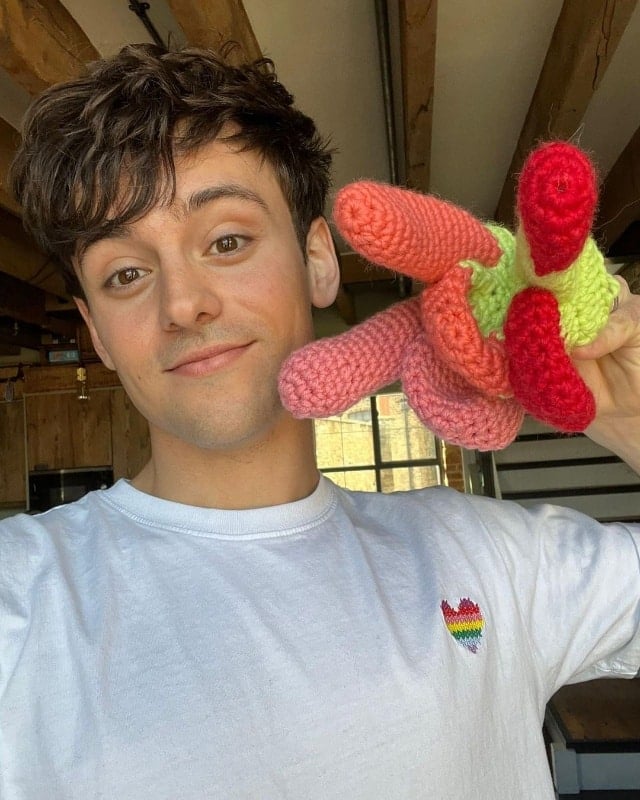 Buy all five, and you've got yourself a glove!
Daley concluded his announcement by saying, "I hope you love as much as I do." Additionally, he revealed that due to the stretchy nature of crochet, his socks fit all c*cks.
The willy warmers are not currently available for sale on Daley's website, so we're 90 percent sure this is an April Fool's Joke. However, we have our credit card ready just in case.
For more on Daley's available knitwear collections, visit bytomdaley.com and @madewithlovebytomdaley.